EDIT MAIN
Stand Up! @ KES Anti-Bullying and Character Traits Education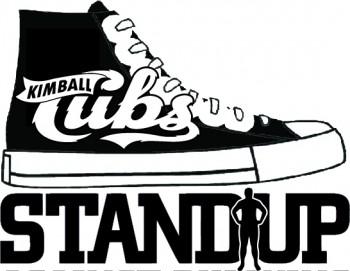 All students are asked to wear their Stand Up! shirt or an orange shirt on the scheduled Stand Up! days. Each Stand Up! day will also host a fun fundraiser. Funds will be used for character education and anti-bullying special events.
Purpose: In 2014, Safe School legislation was passed in MN which requires all schools to
--Have a policy relating to bullying
Must give policy to all school employees
Must include policy in student handbooks
Must be available to parents/community on school website
--Designate a staff member as the primary contact person in each school who will fairly implement the policy
--Begin to investigate reports of bullying within three days
--Indicate how reports of bullying will be addressed
--Provide information about available resources
--Provide ongoing staff development to address bullying
Staff Development
Newly hired staff will be trained on the bullying policy at their Induction Day in August. All new staff will be made aware of the Bullying Prohibition Policy No. 514.

Kimball staff will address bullying on a 3-yr cycle on "District Day" at the beginning of the school year. Staff development may include
Information about the Safe School legislation
Information about bullying report forms
Information about how to identify and address bullying
Strategies for preventing bullying
Resources available regarding bullying
Program Used at Kimball Schools: Olweus: Bullying Prevention Program © 2007
Survey: It is a goal of the committee to offer a survey to students in gr 3-12. The Olweus Bullying Questionnaire would be administered at the start of the school year and at regular intervals.
Elementary T-shirts: Each student PreK-Gr6 will be encouraged to purchase a t-shirt. The cost of the t-shirt will be approx. $5 ea. The t-shirts will be worn on the monthly scheduled "Stand Up" day.
Stand Up Day: Classroom meetings will be conducted on Stand Up day each month. Topics will include playground/cafeteria/bus behavior, cyberbullying, watching video scenarios and discussion of how to handle the situation, role-play activities, etc.