LIVE FEED
Cathy Phillips
15 days ago
REMINDER: In honor of July 4th celebrations, there is no Community Education T-Ball or Jr. Golf this week. Rookie Ball will have practice.


Byron Westrich
24 days ago
Jack Knaus shot a 99/100 on friday June 21st at the MSHSL Shoot. 14 other shooters got a 99/100 for 2nd place. They use a reverse run of targets to determine where you finished, meaning whoever missed first placed higher. Jack placed 9th overall based upon this. Congrats Jack!
Cathy Phillips
28 days ago
Last Day of Summer Clay Camp. Participants worked hard and created great masterpieces! Left to right in picture: Kennedy Theis, Lila Lies, Ella Johnson, Jordyn Theis.
view image

Byron Westrich
about 1 month ago
Congrats to Jack Knaus for Overall High Gun. Novalee Bechtold for Overall & Team Female JV High . Julia Zipoy for Team V Female High Gun. Charlie Meyer for Team JV. Aiden Murray for Team N Male High Gun.
SEE ALL POSTS
News
The day after school finished was a busy one for Kimball teachers and staff. After an awards program and breakfast, staff broke into six teams and headed out on a field...
Interested in summer basketball camps at Kimball Schools? Check out the Junior Cubs basketball camp for grades K-5 the week of June 10-13 or the Boys Basketball Camp for...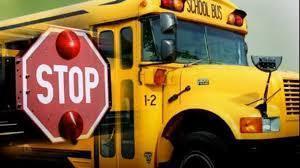 Busing to St. Augusta will now be available beginning with the 2019-2020 school year. For more information please contact the elementary or high school offices.
SEE ALL NEWS