LIVE FEED

Byron Westrich
about 4 hours ago
Kimball speech team competed at CMC meet tonight in Belgrade.
view image

Byron Westrich
about 10 hours ago
Summer strength and conditioning starting in Kimball June 3. Detailed programs are designed. Open 8:00am to 12:00, 5 days a week. More details to follow.
Cathy Phillips
about 11 hours ago
We are still taking registrations for Kimball Sports Booster Summer Softball and Baseball Leagues. Baseball deadline to register is Friday, March 22. Contact Kimball Community Education to register.
Cathy Phillips
about 11 hours ago
Kimball Community Education has added a Driver's Education Class: Monday-Friday, May 6-17, 3:15-6:15 pm at the high school, cost is $340. Registration deadline is April 26. Register with Community Education.

Lori Miller
about 16 hours ago
For students who participated in the "Blind Date with a Book" challenge in February: we will be holding the prize drawing this Friday, March 22nd during advisory, and winners will be announced at the end of the day. You are eligible if you have finished reading your "Blind Date" book selection, but make sure you have filled out the form in order to enter your name in the drawing. See Lori in the media center if you have not done that yet. Deadline is Friday morning.
SEE ALL POSTS
News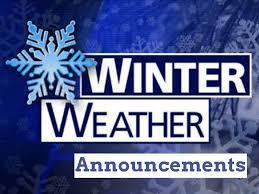 Please check out the districts updated winter storm weather announcement information to see where you can find accurate information and procedures regarding winter weather.
Writing Buddies Sixth grade students were joined by Mrs. Ochs' College Composition class during the beginning stages of writer's workshop. The seniors became "Writing...
Students at Kimball Area High School will soon have a learning experience designed for outside the traditional classroom: Youth Apprenticeship. Partnering with local...
SEE ALL NEWS