LIVE FEED

Carly Serbus
about 4 hours ago
Dance for Grades 6-8. Friday, April 26. 7:30-10:30p in HS Cafetorium. Cost: $5. Proceeds go towards Arts Club and Spanish Club. Concessions will be available for purchase!
view image

Byron Westrich
about 20 hours ago
Baseball hosting EVW tonight down 1 to 0 in first inning
view image

Carly Serbus
2 days ago
Kimball Cubs Socks available in the HS Office, $15
view image
Cathy Phillips
6 days ago
Community Education Babysitting BLAST, Planting a Pollinator Garden and School of Fish are still taking registrations. Check the school web site for details or call Cathy at Community Education, #398-7700 x 1112.

Carly Serbus
6 days ago
Congratulations Rachel Utecht, CMC Athlete for April 8-12. Rachel was 6 for 11 last week with a double and 2 pitching wins.
view image
SEE ALL POSTS
News
With the school year quickly coming to an end, it's time to preorder school supplies for next year! Supplies can be ordered for grades K-5 to be on your child's desk at...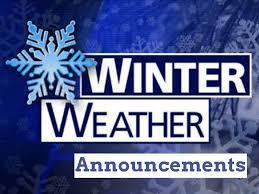 Please check out the districts updated winter storm weather announcement information to see where you can find accurate information and procedures regarding winter weather.
Writing Buddies Sixth grade students were joined by Mrs. Ochs' College Composition class during the beginning stages of writer's workshop. The seniors became "Writing...
SEE ALL NEWS