EDIT MAIN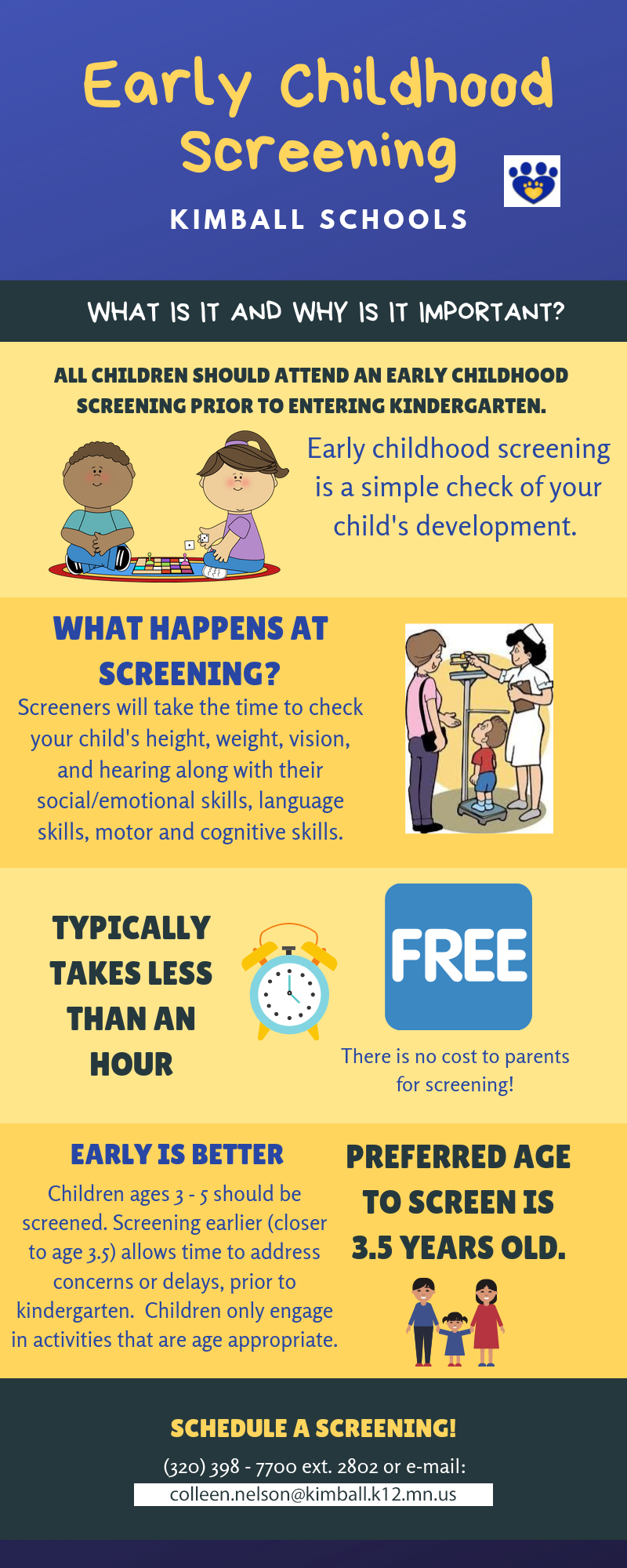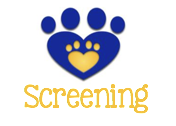 What is Early Childhood Screening?
Early childhood Screening is is a simple check of your child's development. Screeners will take the time to check your child's height, weight, vision, and hearing along with their social/emotional skills, language skills, motor and cognitive skills. Screening is FREE and takes about an hour to complete.
Watch this 5-minute video: What is Early Childhood Screening
Who should be screened?
Any child between the age of 3 and 5 years old (before kindergarten entrance) should be screened. The ideal age to screen is 3.5 years old. Screening is required prior to kindergarten entrance with the goal that students are ready for kindergarten. If a concern or delay is identified at screening, we may be able to provide resources and services to your child, prior to kindergarten.
How do I schedule a screening for my child?
Early Childhood Screenings are offered four times during the school year. You can call the Early Childhood Office (320) 398 - 7700 ext. 2802 or e-mail: colleen.nelson@kimball.k12.mn.us to schedule a screening appointment for your child.
Early Childhood Screening Schedule:
* Monday, April 6th, 2020 - Cancelled, all appointments rescheduled for Aug. 24th
* Monday, August 24th, 2020
* Monday, November 2nd, 2020
* Monday, February 22nd, 2021
* Monday, April 12th, 2021