EDIT MAIN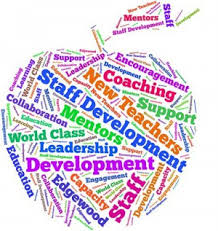 Staff Development @ Kimball Schools
Kimball Schools seeks to provide high-quality professional development opportunities to all staff, licensed and non-licensed. Opportunities focus on improving instruction, as well as increasing student learning and success.
Staff Development opportunities include:
* Mentorship, a 1-yr induction program for new teachers
* Professional Learning Communities
* Workshops and speakers
* Peer Coaching through Q-Comp
* Participation in the summer Technology Summit
* Data retreats
* Scholarships for staff to attend a workshop, up to $250

Committee:
A 10-person committee meets monthly to plan upcoming staff development opportunities and approve scholarship requests. The committee is made up of administration, licensed representatives from each building, and a non-licensed representative. The committee is led by Staff Development Coordinator Nancy Bonnifield.