Kimball Area Public High School had 30 members of its Varsity & College Band attend the Section Solo and Ensemble competition on Feb. 27 at Eden Valley-Watkins. These members competed in 16 different events. Of these events, there were eight Superior ratings and four Excellent ratings. Congratulations to the Kimball students who participated in the event!
"All of our students performed very well," said Kimball's 4-th year band director, Justin Frerich. "I am very proud of them for performing because it is not an easy thing to do. I hope that the Kimball area community members will be able to hear a few of them perform at our upcoming concert on March 20th!"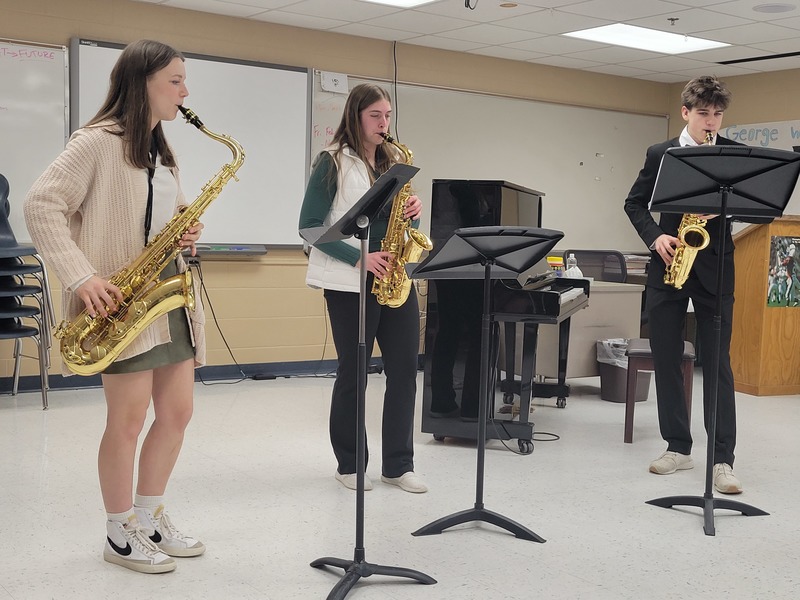 RESULTS:
Sax Trio (Sunayama) - Andrew Hennen, Morgan Streit, Katheryn Donnay: Superior
Sax Quartet (In The Hall of the Mountain King) - Andrew Hennen, Morgan Streit, Katheryn Donnay, Izaak Theis: Superior
Bass Clarinet Solo (Romance and Troika) - Jordyn Theis: Superior
Tenor Sax Solo (Pièce in G Minor) - Madison "Aki" Thompson: Superior
Xylophone Solo (Hora Dance) - Elaina Fink: Superior
Clarinet Duet (March of the Tin Soldiers) - Samantha Winter, Lily Von Wahlde: Superior
Tuba Solo (Bordogni Medley) - Jackson Fink: Superior
Clarinet Solo (Two Chinese Folk Songs) - Hunter Gebhardt: Superior
Sax Trio (Funiculi, Funicula) - Austin Kunkel, Ben Foos, Madison "Aki" Thompson: Excellent
Percussion Ensemble (Escape Artist) - Isaac Gutwasser, Elaina Fink, Abigail Fischer, Chris Erickson, Blake Kiffmeyer, Andray Stang, Mason Danelke: Excellent
Jazz Band (Now's the Time) - Austin Kunkel, Hunter Gebhardt, Madison "Aki" Thompson, Brooklyn Ochsendorf, Ben Foos, Jordyn Theis, Elaina Fink, Chris Erickson: Excellent
Flute/Clarinet Quartet (Sea Shanty) - Brookelyn Kuechle, Paige Merten, Alison Waldorf, Ella Lyrek: Excellent
Clarinet Solo (Nocturne) - Brooklyn Ochsendorf
Flute Solo (Andante espressivo) - Hope Weiman
Flute/Clarinet Duet (Bagatelle) - Caitlyn Krippner, Olivia Mortenson
Trumpet Duet (Duet No. 3) - Avery Maus, Bailey Schweiters
The Kimball Area Senior High Band will be hosting a silent auction prior to their next concert on Monday, March 20, at the Kimball Area High School.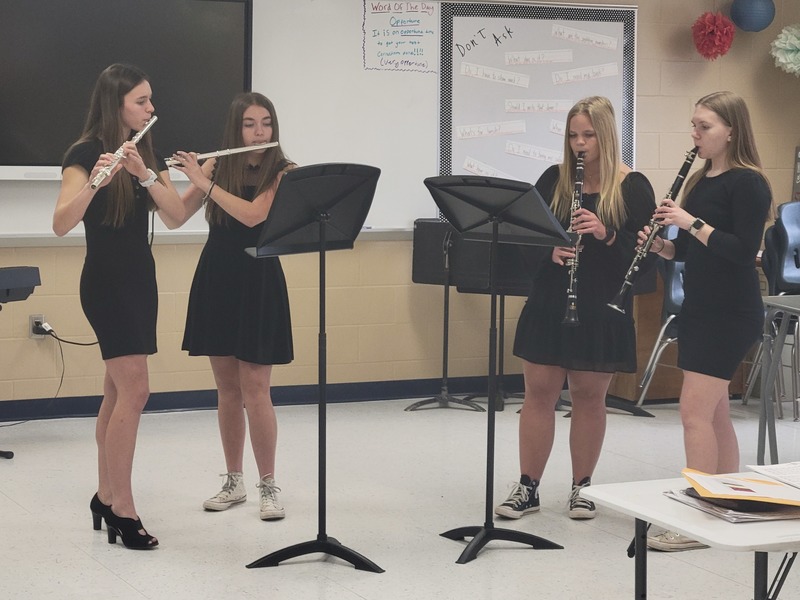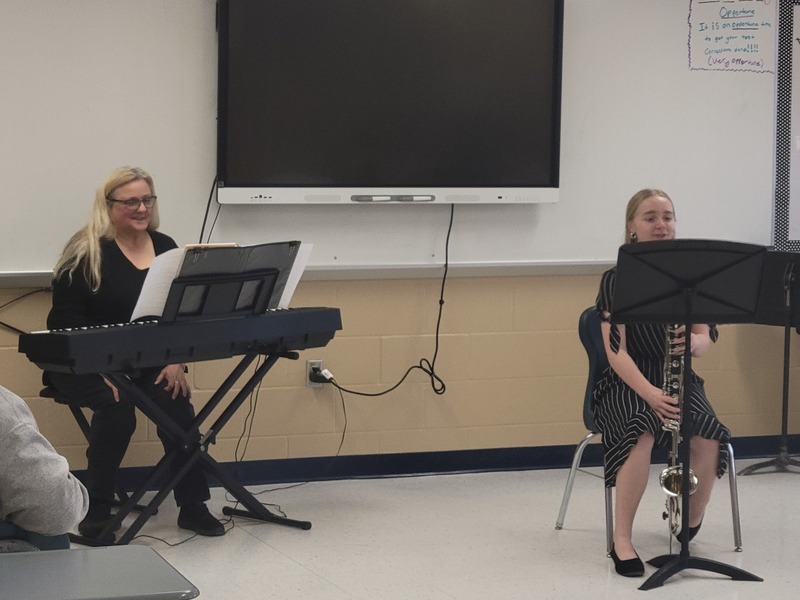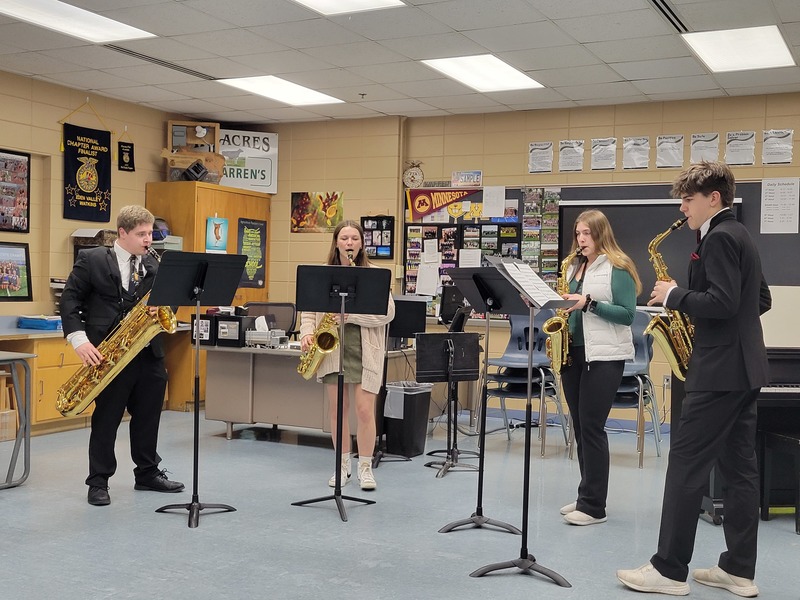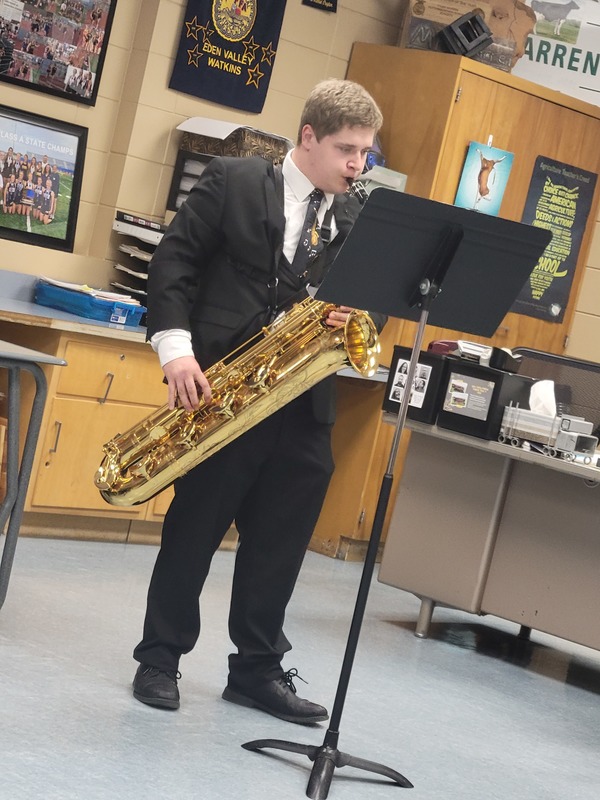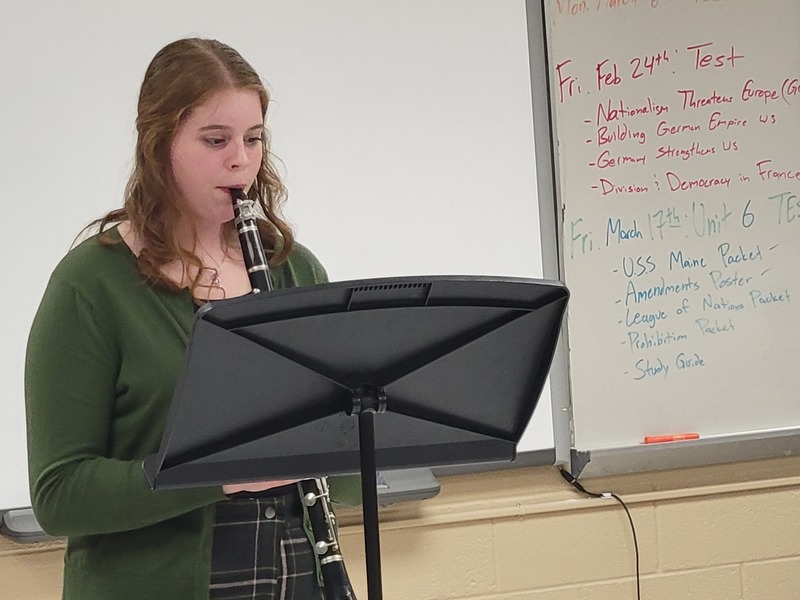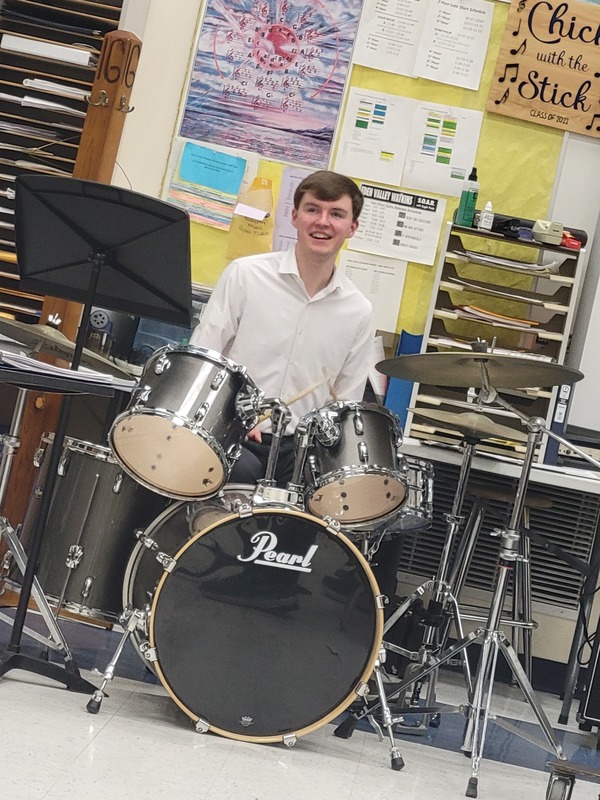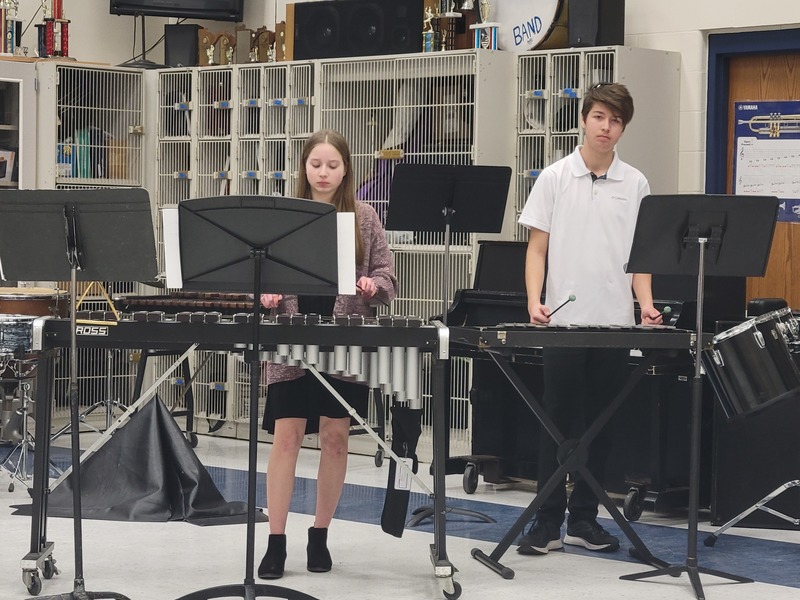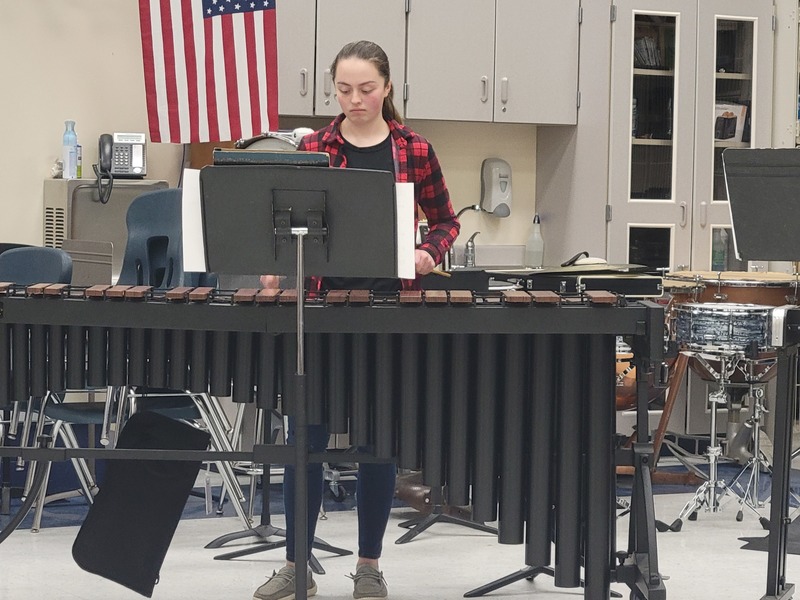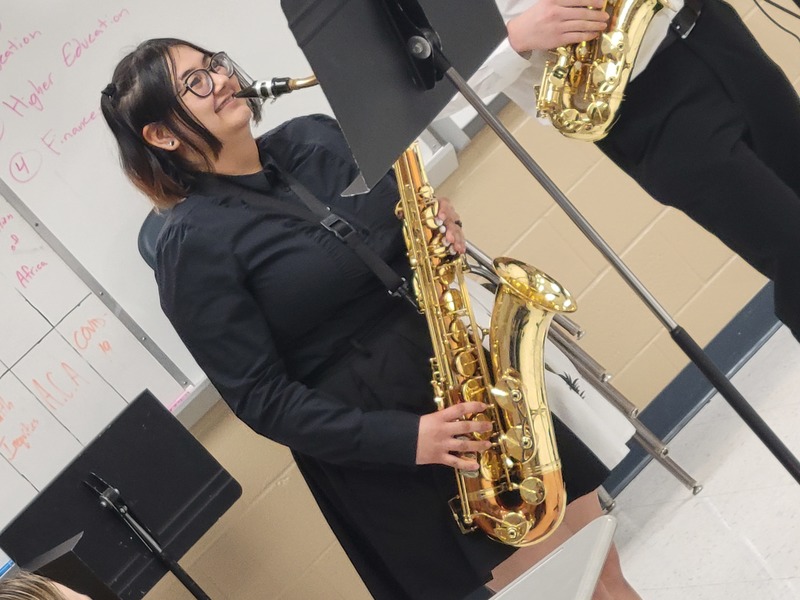 #KimballFineArts