Gustavus Adolphus College hosts a Honor Festival every year. Named after the famed Norwegian singer Jussi Björling, it welcomes students from all around the upper midwest to work together to create an amazing musical experience. This year, two sophomores were selected to represent Kimball at this event. Megan Kiphuth & Hailee Weiman joined around 275 High School Musicians for the Honor Bands and Honor Orchestra portion of the Festival. They started rehearsals at 6:00 pm Sunday evening and performed the Finale Concert Monday evening at 7:00 pm in the Gustavus Adolphus Christ Chapel.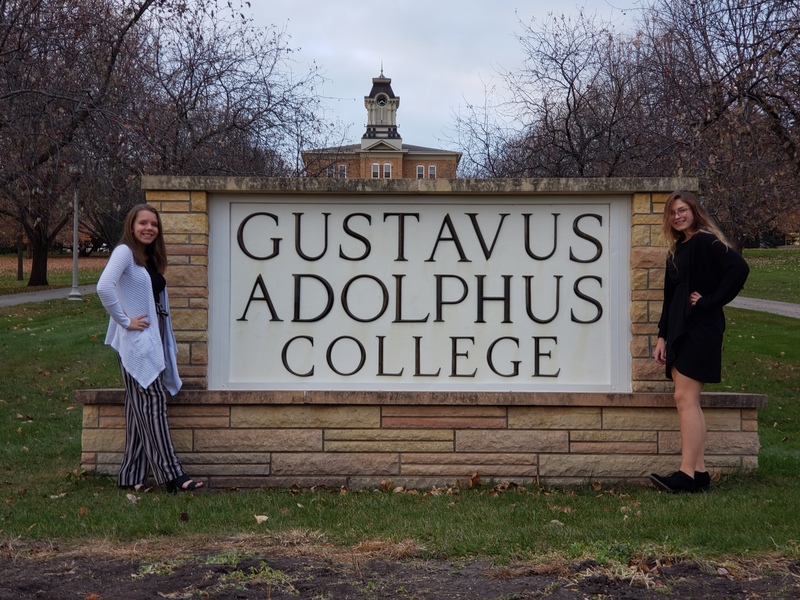 They also got to enjoy performances by the Gustavus Symphonic Winds & the Gustavus Wind Symphony. The latter is the oldest touring college band west of the Mississippi. They experienced Master Classes with the Music Faculty at Gustavus Adolphus. Members of the Admissions Office from Gustavus Adolphus also met with students to discuss the process of applying for college.
Megan & Hailee were in great company this weekend. Kimball Area Schools was one of over eighty schools that sent students to this festival. There were also over 100 students who had been nominated for this event that were not selected to attend this year. Both Meagan & Hailee had great things to say about this experience. They both said they appreciated the challenging music. They also said they enjoyed performing with so many people who have a great passion for playing music. If you are interested in performing in another Honor Bands this year, make sure you reach out to me.