The Kimball Vex IQ Robotics program had a strong showing at the 2021 Vex IQ Robotics State Championships on April 10 in the Kimball High School Wirth Gym. The Cubs sent six of their own teams to the 23-team event.
"All six of our Kimball teams were faced with multiple challenges on and off the field today," said Vex IQ head coach Mike Kunkel. "Due to their ability to adapt and persevere, we were able to earn two State Tournament trophies."
Kimball's only middle school team, 55353 Team F Vexcellent, tabbed the Design Award at the Championships. Team members (pictured above L-R) include: Kade Ochsendorf, Macy Hilsgen, Rhone Durga, Donovon Meyer and Max Zoller (not pictured: Breyden St. Onge).
Kimball's 55353 Team B Elephants earned Teamwork 2nd place honors at the State Championships. Those team members below include (L-R): Titus Dillman, Adrian Gallagher-Mancini, Oliver Kunkel and Alex Fink.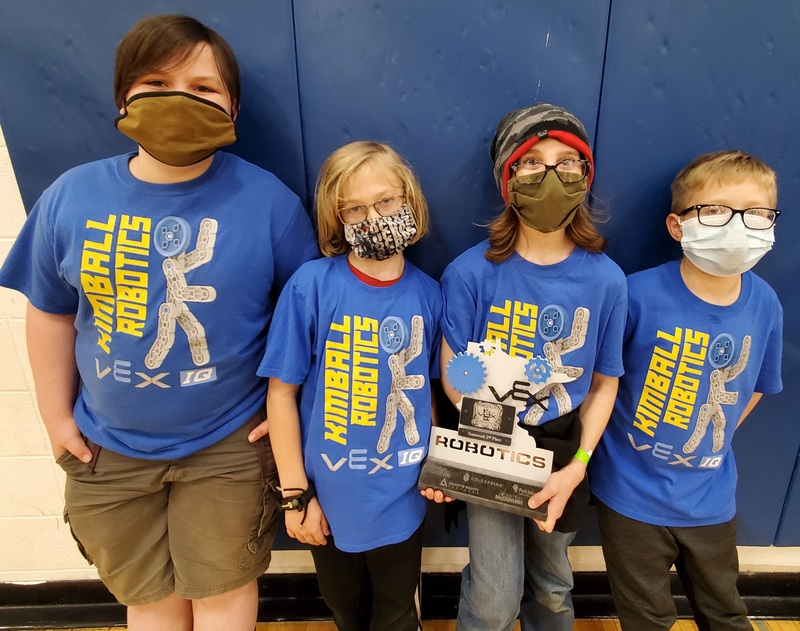 Kimball's 55353 Team A Girl Squad had a fantastic day on the field, placing 3rd overall in State. Those team members (L to R) pictured below include: Lilly Gallagher-Mancini, Erin Helgeson, Brooke Mertens and Isabelle Just.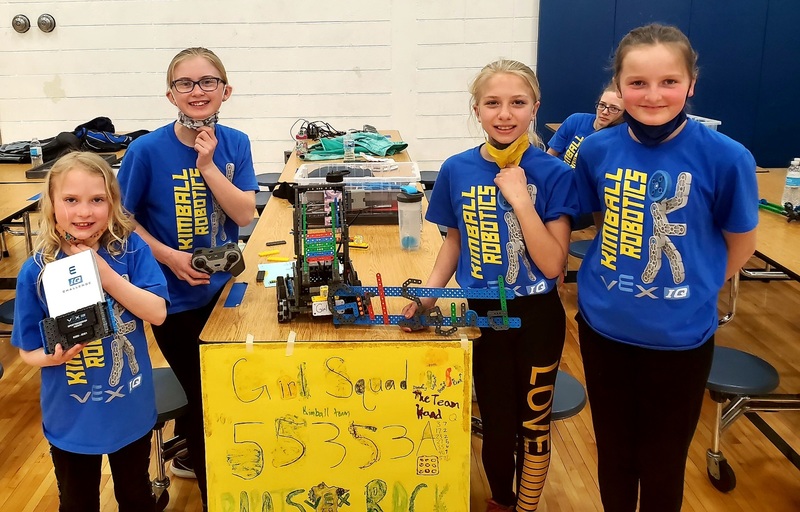 "We are extremely proud of the effort these Vex IQ students have put forth this 2020-21 season," added Coach Kunkel. "It's an honor to coach these great kids."
Robotics fans can view complete results from the 2021 VEX IQ Championships on the REC Foundation website listed below.
Elementary - FINAL RESULTS
Middle School - FINAL RESULTS