After a six-year pause without community theatre in the Kimball Area, co-directors Kenzie Traurig and Amber Wang successfully revived the theatre group this summer with a rockin' rendition of Bye Bye Birdie in August under the new production name: Maine Prairie Company Theatre.
Traurig, who serves as the Kimball Schools Fall Musical and One Act Director, has a long history with community theatre in the Kimball Area. As a young child, she acted with the Kimball Community Playhouse in 10 productions, starting with The Music Man in 2003.
"It was a lot of fun reviving community theatre in Kimball this summer," said Traurig. "This is what I did every summer when I was a kid and it was really cool to watch my current Kimball students do this and enjoy it."
The cast list of 28 members and 5 stage crew members practiced five nights a week since early June to prepare for their performances on Aug. 12-14.
"We had a lot of laughs and a lot of memories were made this summer," added Traurig. "It was so exciting to perform for our community members and showcase all of the talented people in this show!"
Nearly 300 audience members enjoyed the musical comedy, which revolved around 50's rock star Conrad Birdie, who had just been drafted into the Army.
"Thank you to our sponsors and spectators for your support, as well as Kimball Area Community Education for your partnership with Maine Prairie Company Theatre," added Traurig. "We are looking forward to future summer productions."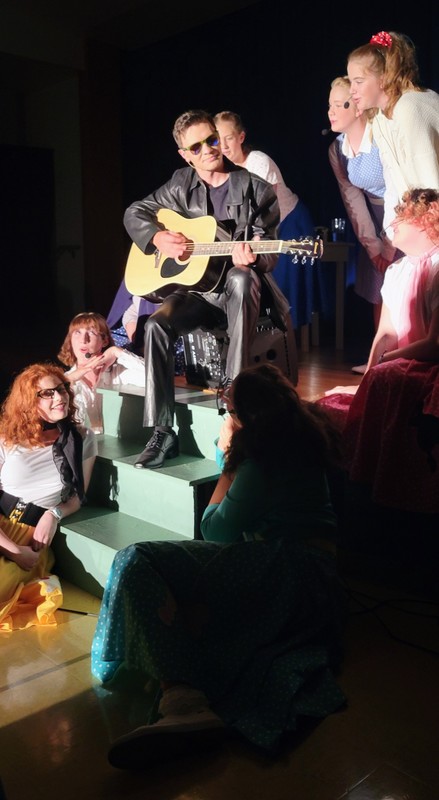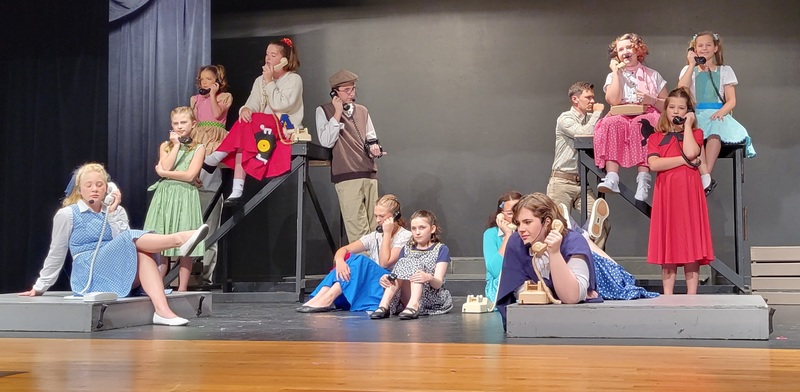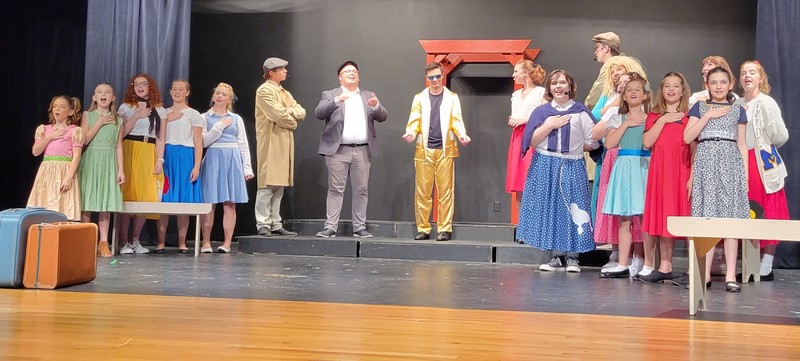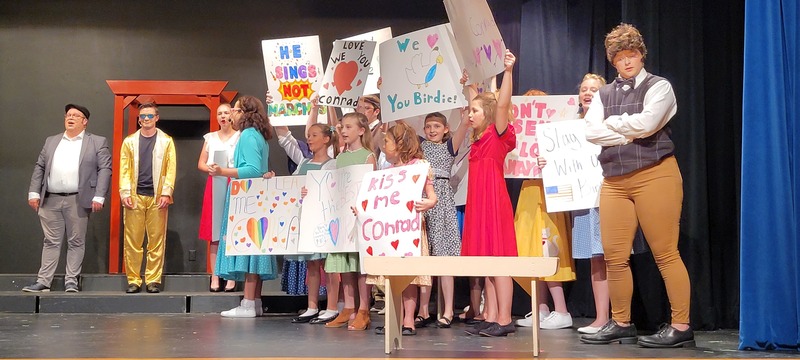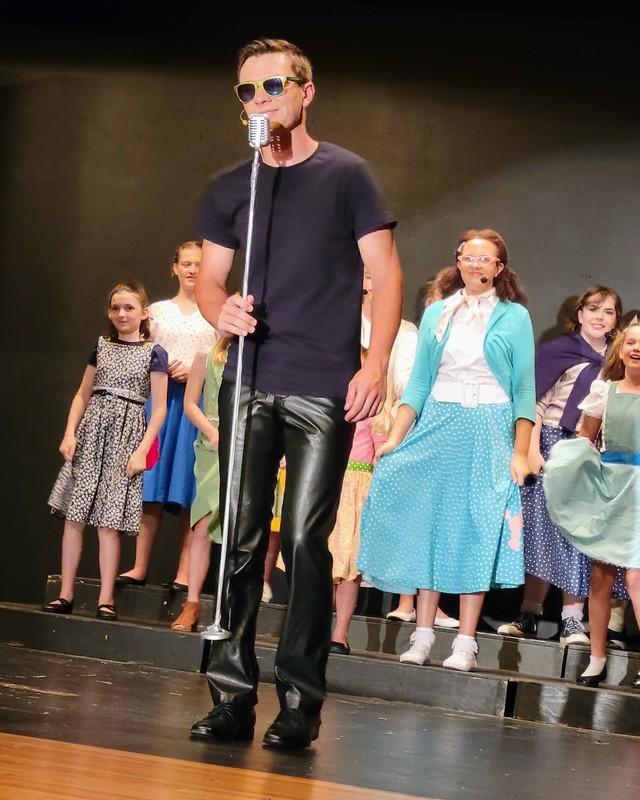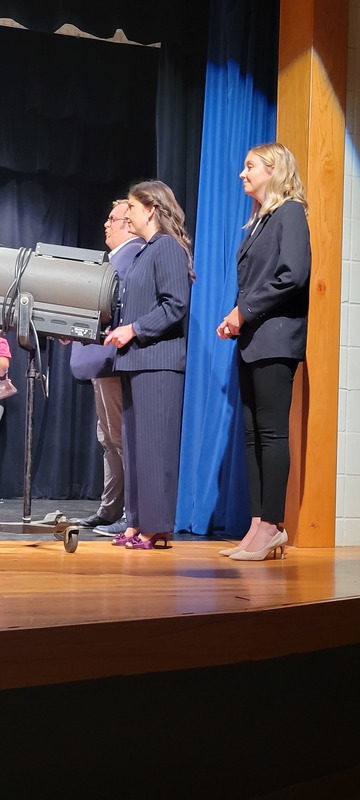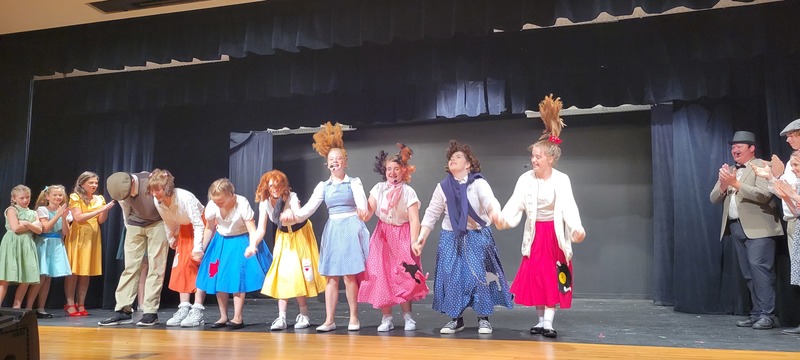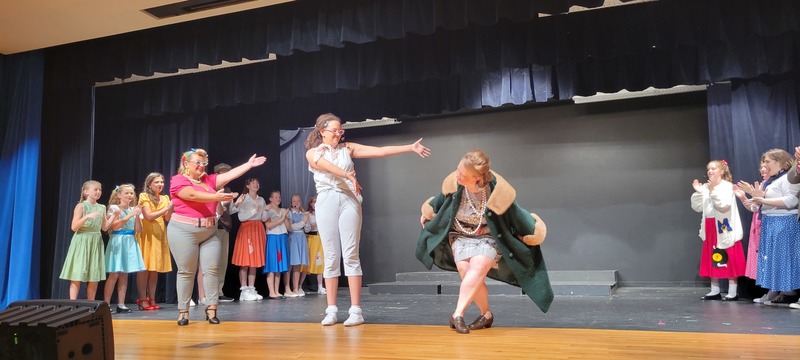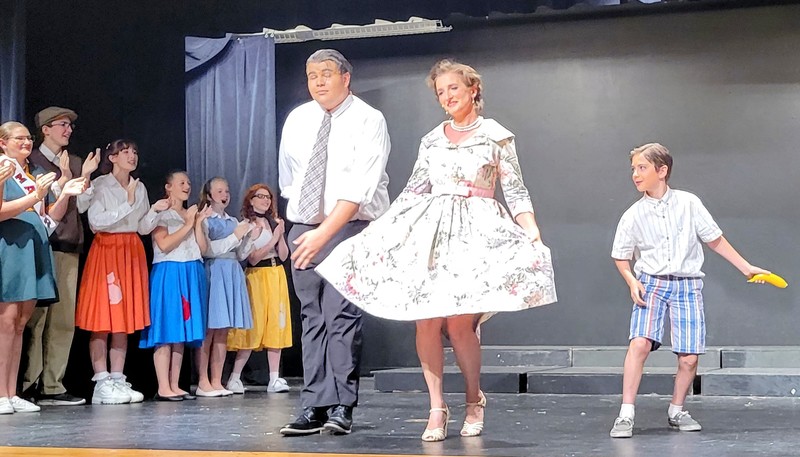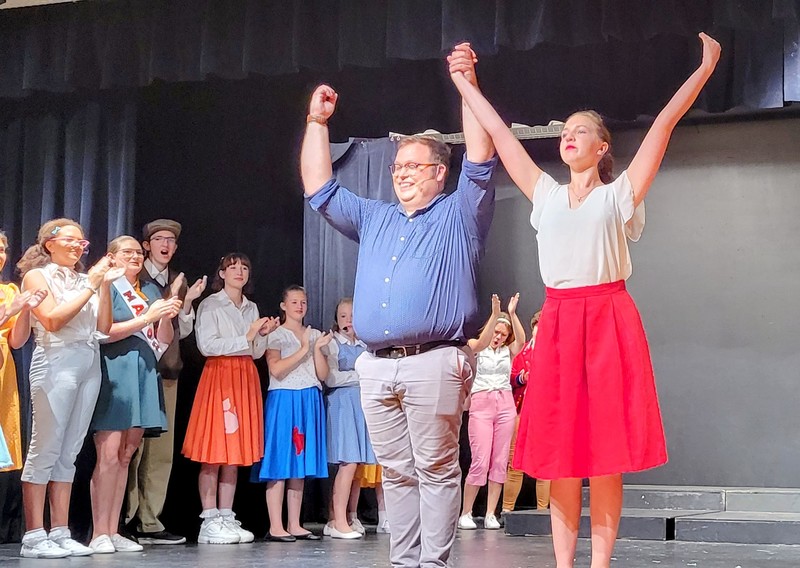 2022 Bye Bye Birdie Cast Members
Character/Role
Name
Albert Peterson -
Justin Frerich
Rose Alvarez -
Amber Stuhr
Kim MacAfee -
Hailee Weiman
Hugo Peabody -
Olivia Schneider
Conrad Birdie -
Matthew Loch
Harry MacAfee -
Carter Groinus
Doris MacAfee -
Erin Durga
Randolph MacAfee -
Dean Durga
Ursula -
Ella Myers
Mae Perterson -
Rachel Kuebelbeck
Gloria -
Kyleigh Eisenbraun
Maude -
Hunter Gebhardt
Mayor -
Jake Stang
Mayor's Wife (Edna) -
Kati Zimmerman
Kim's Girl Squad!
Helen -
Aurora Voigt
Nancy -
Maddy Groinus
Alice -
Roslyn Stang
Margie -
Kennedy Theis
Deborah Sue -
Alexus Weyhrauch
Suzie (Tap Dancer) -
Hope Weiman
Wendy -
Lindsey Gebhardt
Peggy -
Olivia Hawley
Harvey Johnson -
Todd Sipe
Mini Girl Squad!
Lucy -
Holly Helgeson
Annie -
Elizabeth Donnay
Beth -
Rose Durga
Tammy-
Carrine Stang
Mindy -
Daphne Voigt
STAGE CREW
STAGE CREW
Erin Helgeson
Erin Helgeson
Lucas Zimmerman
Lucas Zimmerman
Rhone Durga
Rhone Durga
Sophia Voigt
Sophia Voigt
Karl Lexvold
Karl Lexvold
DIRECTORS
DIRECTORS
Amber Wang
Amber Wang
Kenzie Traurig
Kenzie Traurig


#KimballTheatre #KimballCommunityEd #StrongerTogether