Above: Aly Peeler, a sixth grade teacher, practiced her broadcasting skills at Leighton Broadcasting.
While Kimball students enjoyed a day off for Martin Luther King, Jr Day, Kimball teachers were learning from local business leaders about job skills necessary for high school graduates. Teacher teams each visited a local business, then traveled to a second business outside of Kimball. Local businesses included Schiefelbein Farms, Styme Manufacturing, A.M. Maus, Powder Ridge Ski Area, and Savanna Prairie Assisted Living. Other businesses included DeZurik, Good Earth Food Co-op, CentraCare in Paynesville, GREAT Theatre, and Leighton Broadcasting.
Themes emerged from the business visits including the importance of attendance at work, being able to work independently, communication and teamwork skills, and critical thinking skills. Encouraging students to follow their passion was also mentioned.
At GREAT Theatre in St. Cloud, teachers learned that a willingness to be part of a team and to be open minded are an important characteristic of an employee. At Powder Ridge Ski Area, many high school students are employed and are able to choose the department in which they want to work. Powder Ridge mentioned that students are often lacking in counting money or communicating face to face or on the phone. The tour at DeZurik focused on opportunities for professional growth in a machining environment.
At A.M. Maus, teachers specifically asked about whether employees need post-secondary training at a technical college and the answer was Yes! Teachers also learned about the concern for skilled mechanics as the average age of a skilled auto mechanic is over 50 years old and the industry is trying to attract new employees. CentraCare in Paynesville showcased the many different departments in their hospital and that because of their small size, employees are often cross-trained to do a variety of medical tasks.
Overall, the business visits were a great opportunity for teachers to gleen information from businesses to use in tailoring lessons focused on meeting the needs of the future workforce. Thank you to the businesses who opened their doors for this important event.
Cody Hauser, Plant Manager at DeZurik in Sartell, shows Kimball teachers the manufacturing floor.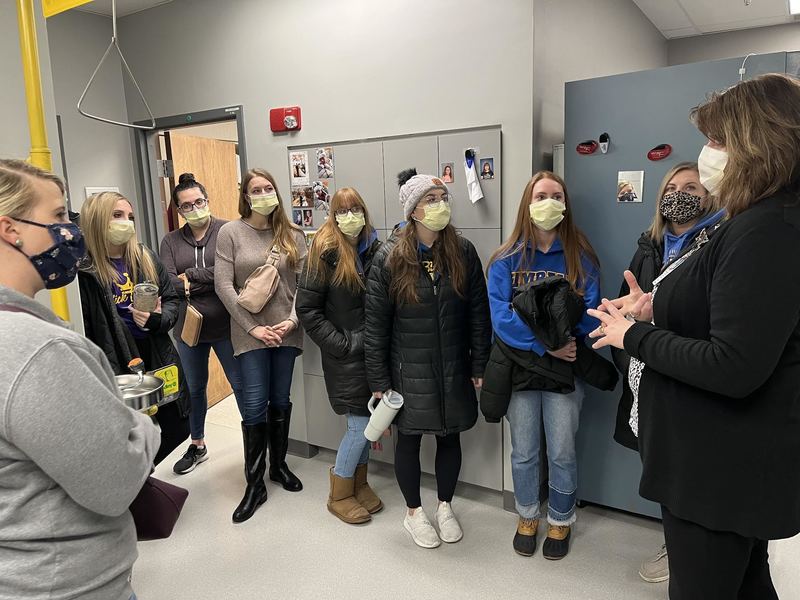 Tour at CentraCare in Paynesville.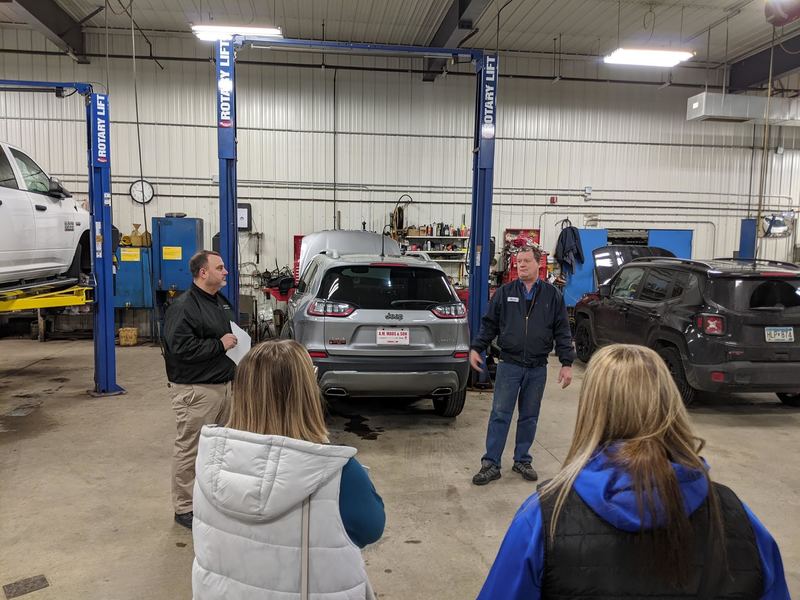 Steve Maus and Steve "Bones" Decknatel talked about the importance of being able to work independently and take advanced training as the industry changes.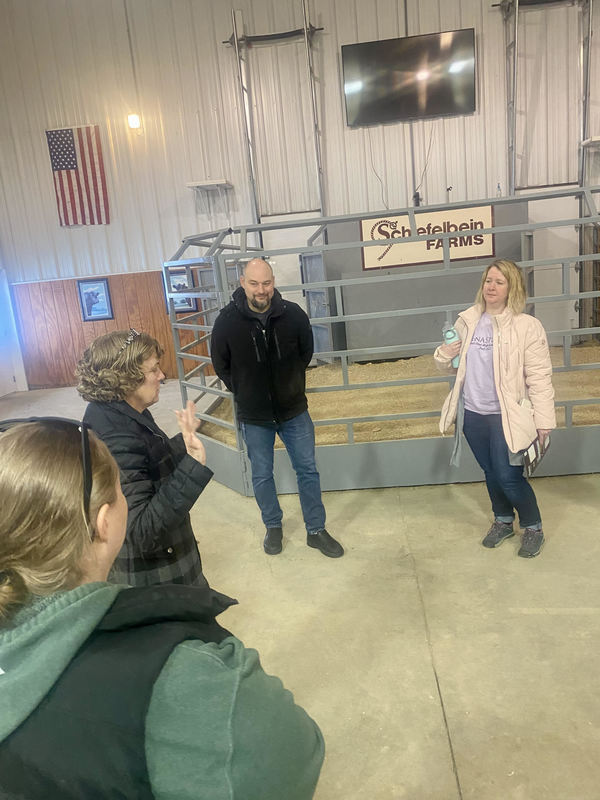 Jennifer Schiefelbein from Schiebelbein Farms showed teachers the sale ring.