Kimball's 21st Annual Alumni Basketball Tournament was a success on Feb. 11 at the Kimball Area High School. Team 2005-07 edged Team 2014-15 by a score of 39-36 in the championship game with a thrilling last-second three-pointer from Brett Capes as the buzzer sounded in overtime.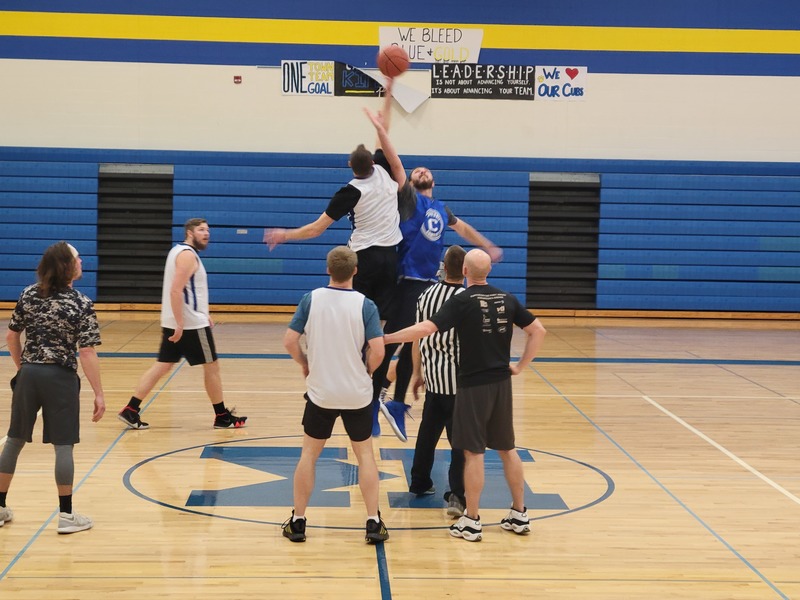 Members of the 2023 Alumni Championship squad are:
Matt Dingmann, Jeff Hunt, Steve Schutz, Adam Magnuson, Brett Capes and Dan Stein.
Not pictured: Kevin Sommers, Mitch Nystrom and Devin Rosenow.
The second place team was Team 2014-15 while Team 2017-19 finished in third place. Adam Magnuson also won the annual 3-point shooting contest.
Thank you to our event sponsors:
AM Maus & Sons
Elite Underground
SOB's Bar & Grill
The Body Shed
Harvest Bank-Kimball
Proceeds from the special event benefit the Kimball Cubs boy's and girl's varsity basketball programs and the Kimball Express Baseball team.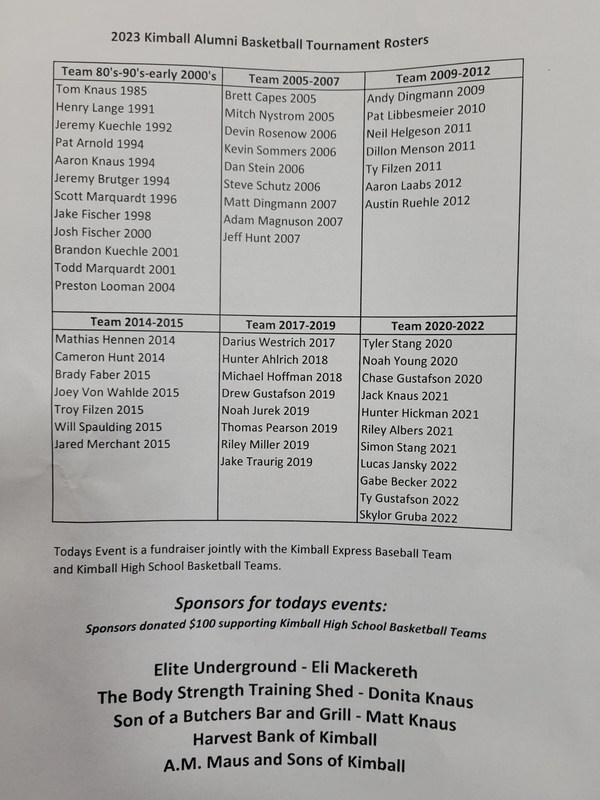 #KimballHoops