Kimball Area Public Schools will be opening 2 hours late on Monday, February 25th due to weather and poor and worsening rural road conditions. There will be no AM preschool. Cubs Club will open at 8:30.

Lucas Jurek in state as a true second winner.

Wrestling individual sections at Kimball today has Zach Holtz Ashton Hanan and Carter Holtz all winning their weight class. Alex Nelson takes 2nd and is heading to state meet as well.

Kimball Area Schools was selected as a recipient of a Dairy Cooler Grant from the Department of Agriculture. The school was awarded $3000 total towards the purchase of 2 coolers one for the the Elementary and the High School.

Congratulations to Erin O'Brien CMC Athlete of the Week for February 18-22. In 3 games last week Erin scored 45 points, 11 assists, 5 steals and scored her 1,000th career point. Name: Erin O'Brien School: Kimball Grade: Senior Sport: Basketball Position: Center

Kimball Area Public Schools will be making up snow days with students on Monday, March 18th and Monday, April 22nd. School will start 2 hours late on March 18th. School will start on time on April 22nd. Cubs Club will be open regular hours both days.

Sick of Winter? Join our Early Childhood & Family Education program for Open Gym geared toward children ages 1 - 5 years old, every Tuesday evening in March!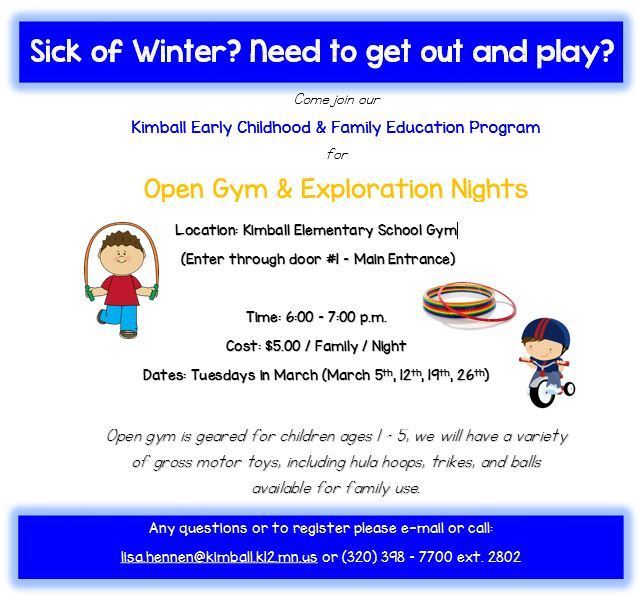 Boys basketball fans attending Howard Lake this evening please park in back parking lot labeled activities lot.

Thursday, February 21st lunch choices will be Chicken Alfredo with Garlic Toast OR BBQ Pulled Pork Sandwich. Friday, February 22nd lunch choices will be Macaroni and Cheese OR Chicken Nuggets with Breadstick. Please take a look at the website for current menu choices for the rest of February.

Due to today's school closer, KES Beach Day will be tomorrow, Thursday, February 21. Hope to see everyone dressed in their beach attire!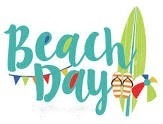 All practices for Kimball Area Public Schools are cancelled for this evening, Wednesday, February 20th.

Due to inclement weather Kimball Area Public Schools, including Cubs Club, will be closed on Wednesday, February 20th.

Cubs 51 pierz 46 for a final.

Cubs 43 Pierz 38 with 5 minutes left.

Cubs 32 Pierz 30 with ten minutes to go.

Cubs 25 Pioneers 14 at half.

Senior night for girls basketball hosting Pierz tonight.

Congratulations to these students for being nominated as "Star Students" in social studies and business. Each received a certificate and free appetizer at Applebee's. Front: Natalee Kunkel, Evona Armstrong, Dani Lyrek. Back: Annah Winter, Tori Harren, Zoe Mertens. Not pictured: Brooklyn Kuechle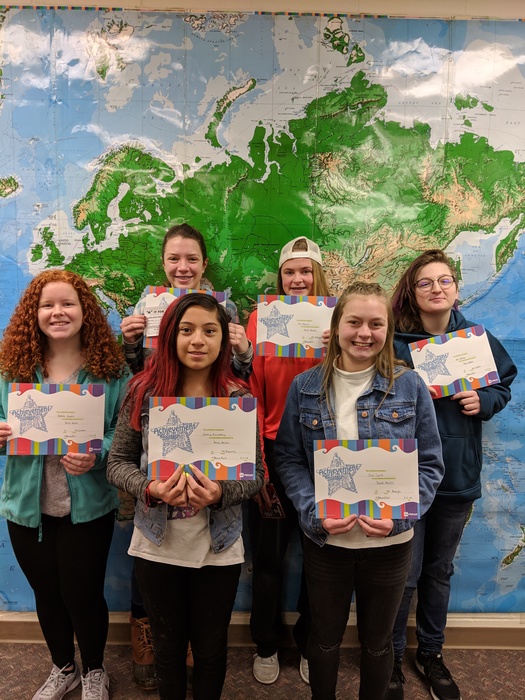 Girls basketball game at Milaca postponed till Monday Feb 25. Girls basketball will practice today at 3:15. Wrestling will practice at 3:15 today.