Attention Distance Learning Families! The Chromebooks are set up to auto-launch the TestNav site. For the students to cancel out of TestNav they will need to click CTRL + ALT + S to switch to the Chrome OS at the beginning of the TestNav Screen. There is a short window of time to do this so it might take them a few times until they get it. Contact Barb or Shelly in IT if you have any questions: 320-398-7700 ext 1200.

Congratulations to the three Kimball middle school robotics teams who participated in the 2021 State Championships in St. Cloud on April 16. Kimball's Team 739F- The Matadors (L to R: Tyler Charboneau, Lucas Peterson, Bryce VanNurden and Emerson Lindberg), earned the Judges Award. Kimball has two high school teams competing in the State Tournament tomorrow in St. Cloud. View the complete State Vex MS results here:
https://www.robotevents.com/robot-competitions/vex-robotics-competition/RE-VRC-20-2006.html#results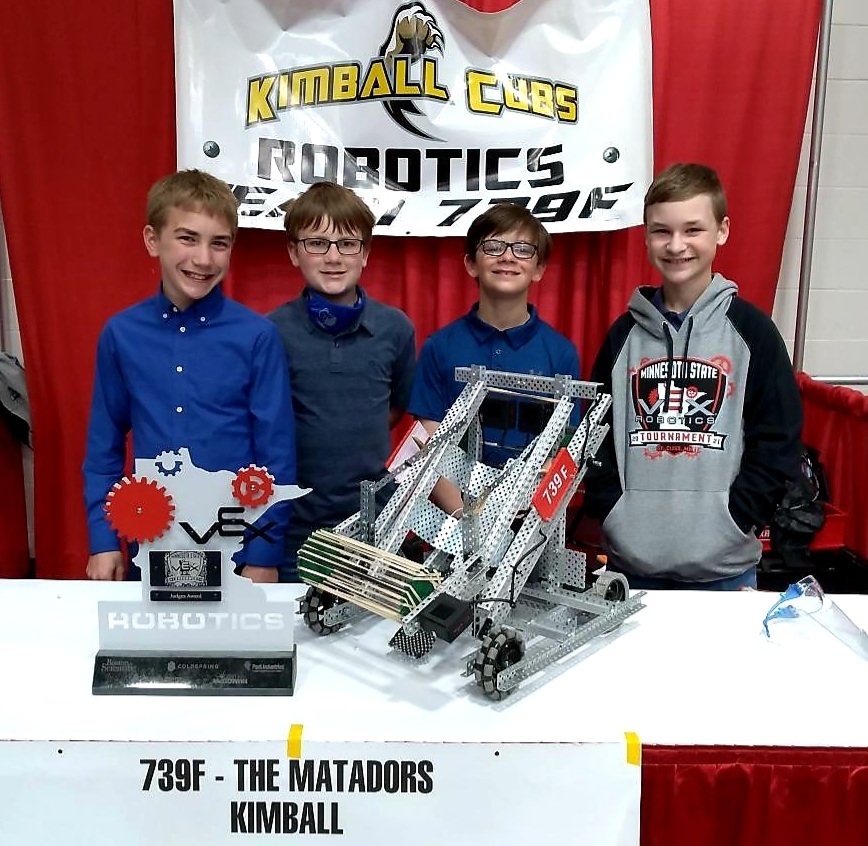 Braylen Silbernick's 2-run walk-off homerun in the bottom of the 6th inning led the Kimball 7th grade baseball team to a 2-1 victory over Upsala. Way to go Cubs! #KimballCubs #StrongerTogether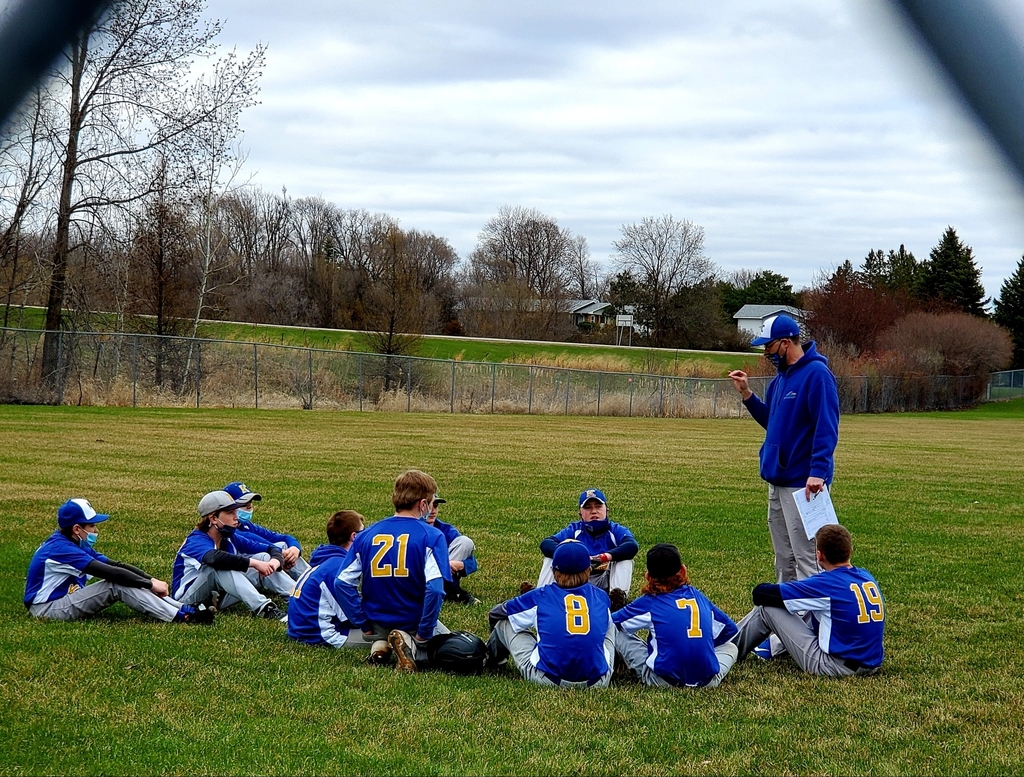 Congratulations to the Kimball Robotics teams that are heading to State. The State Robotics Tournament is being held on Friday April 16th and Saturday April 17th. Teams D, E and F will be participating in the Middle school division on Friday the 16th. Teams A & B will participate on April 17th in the High School division. Good Luck to these Students! Go Cubs!!

Kimball Youth Dance is CANCELED for the Spring 2021 session. Contact Kimball Community Ed with questions at 320-398-7700 X 1112.

Kimball Youth Karate is canceled for the Spring 2021 session due to low registration. Contact Kimball Community Ed with questions at
celest.stang@kimball.k12.mn.us
.

Congrats to the Kimball 17U JO Volleyball squad who placed 1st at the MSF tourney in Avon/Albany on April 11. Way to go Cubs! #StrongerTogether #KimballCubs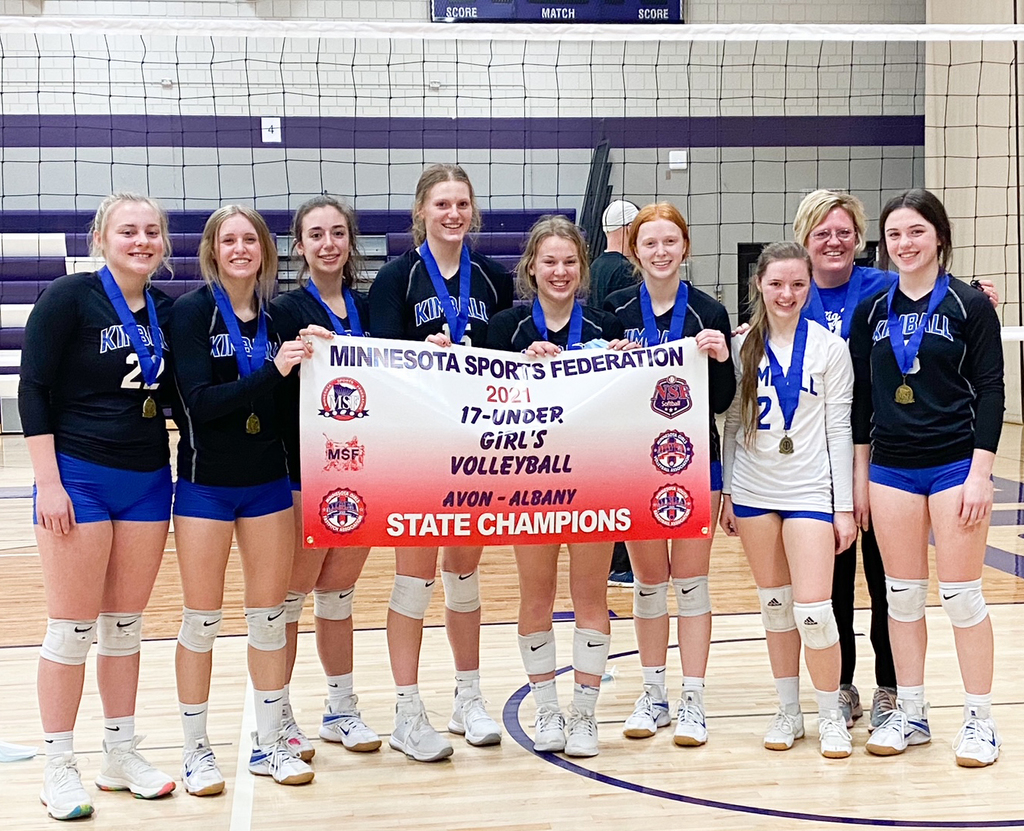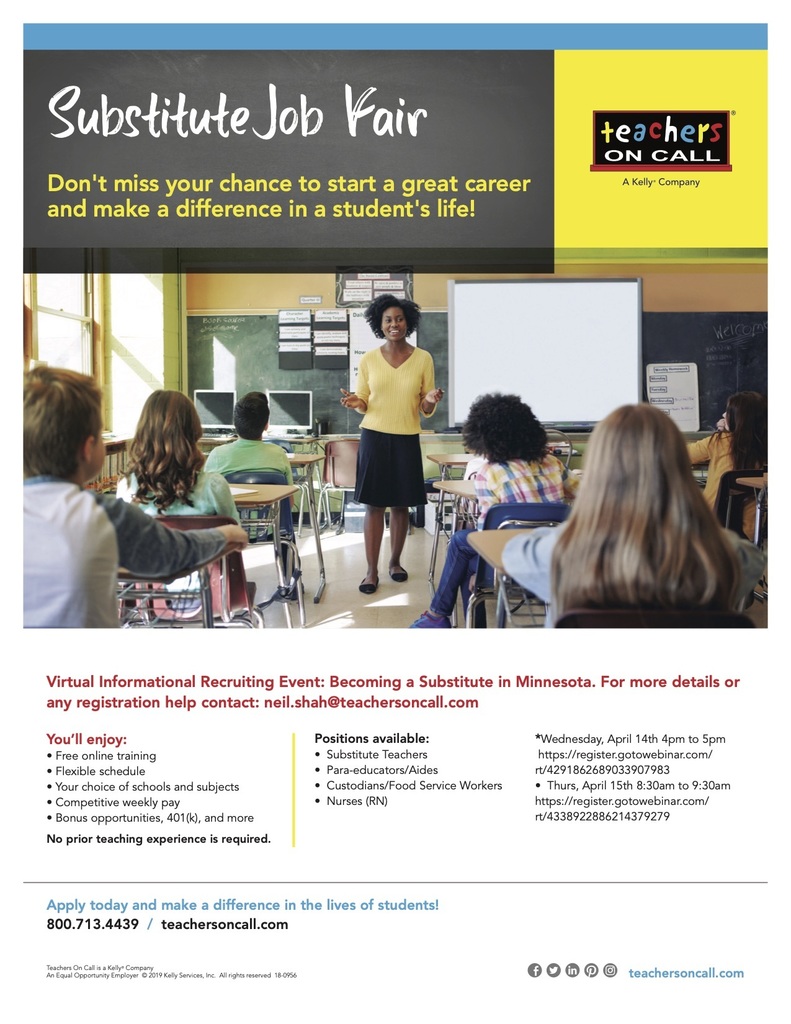 Happy Easter...from our home to yours. #KimballCubs


Great way to start the day with breakfast!! Mr. Timmerman ( KES Principal) assisted with serving breakfast this morning. Students were pleasantly surprised!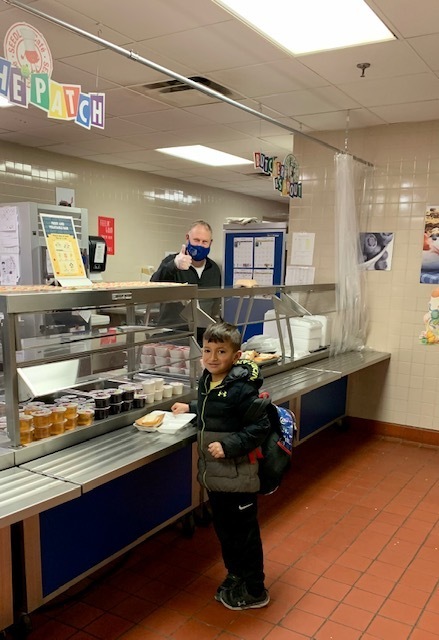 Meal sign up for April in Google still open for distance learning days in April 9& 23. Meals will be sent home the day before! Sign up if your child /children need meals

Mrs. Durga's 3rd grade class walked to Willow Creek Park on March 29th to make art out of trash and clean up the park. March 30 is National Walk in the Park Day (temps too cold for the walk that day though).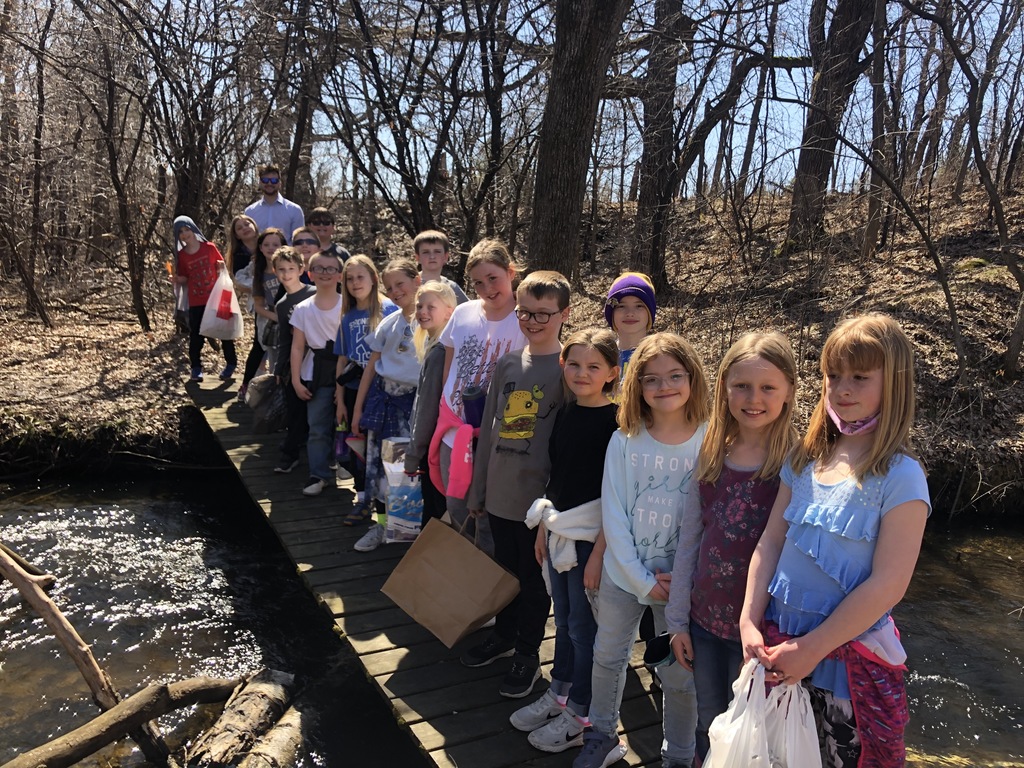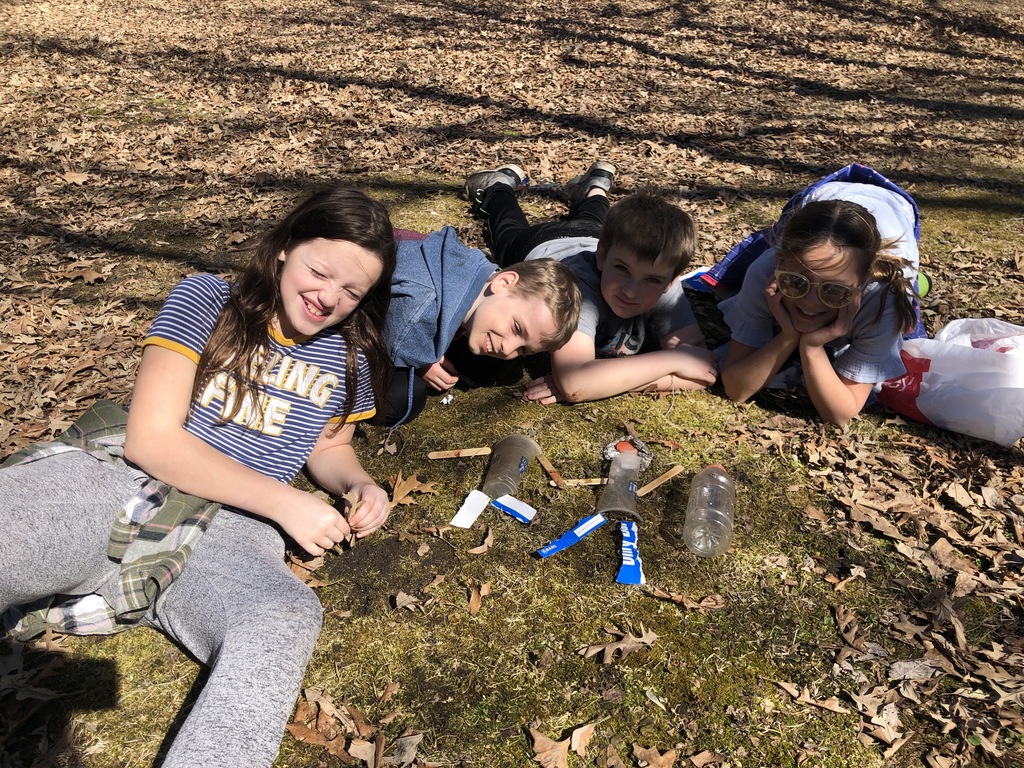 REMINDER: There is no Vex IQ Robotics practice after school today (3/30). Have a great break from school this week and Happy Easter!

The Kimball Girls 6th Grade Basketball team earned a first place finish at the 2021 Pacesetter Region 3 Basketball Championships in Redwood Falls on March 28. Way to go Cubs! #GoBigBlue #StrongerTogether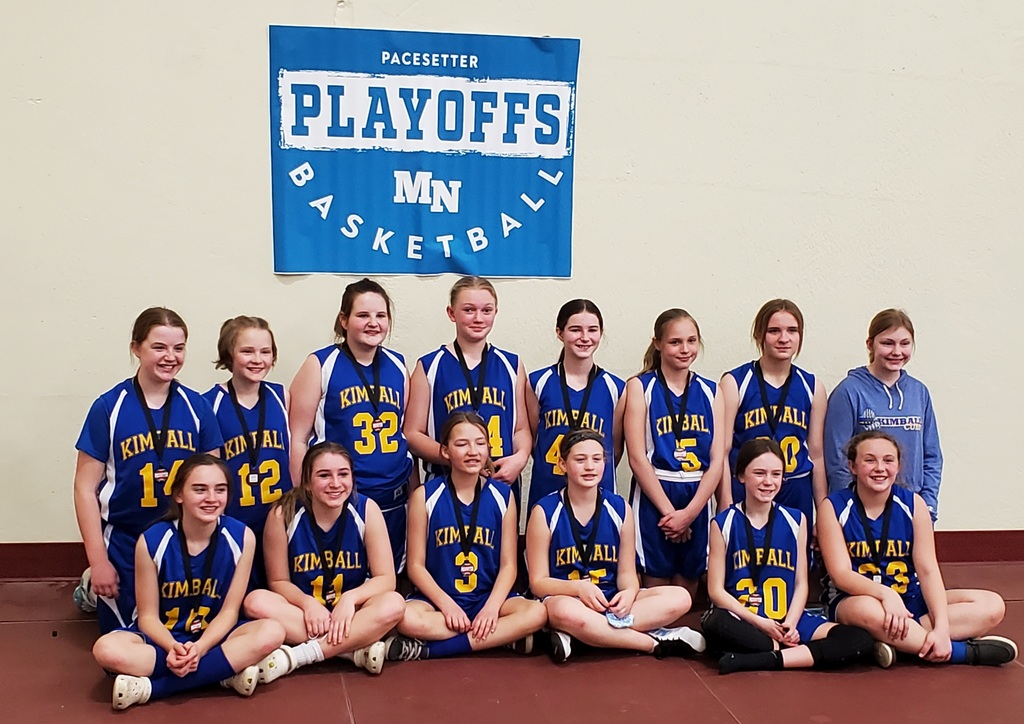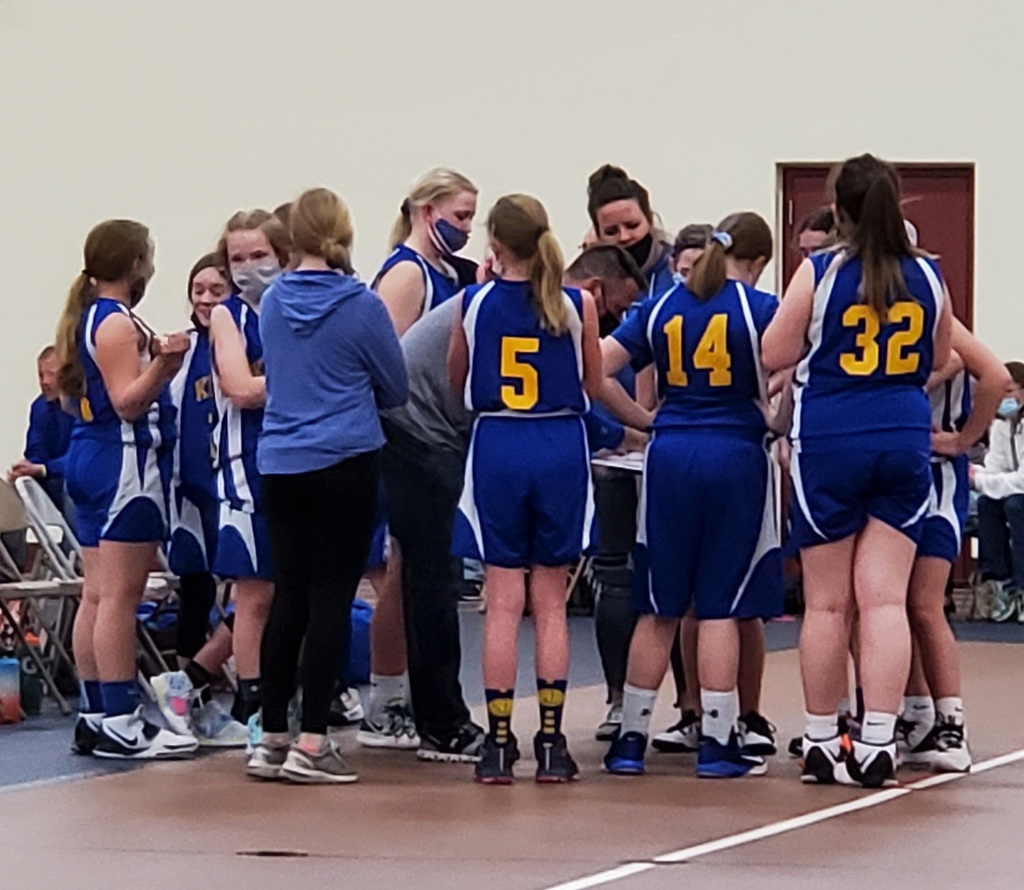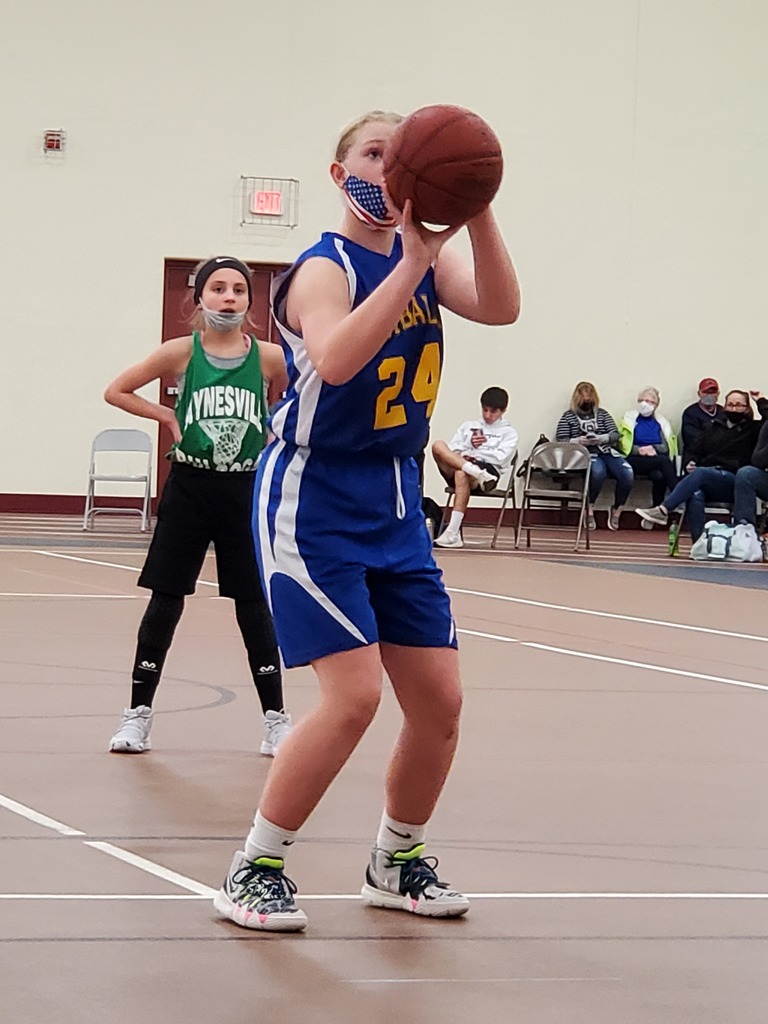 Congratulations to our Kimball Vex IQ Robotics students who competed in their in-house competition on March 26 at the high school. The Elephants and Girl Squad teams earned tournament champion honors. Way to go Cubs! #StrongerTogether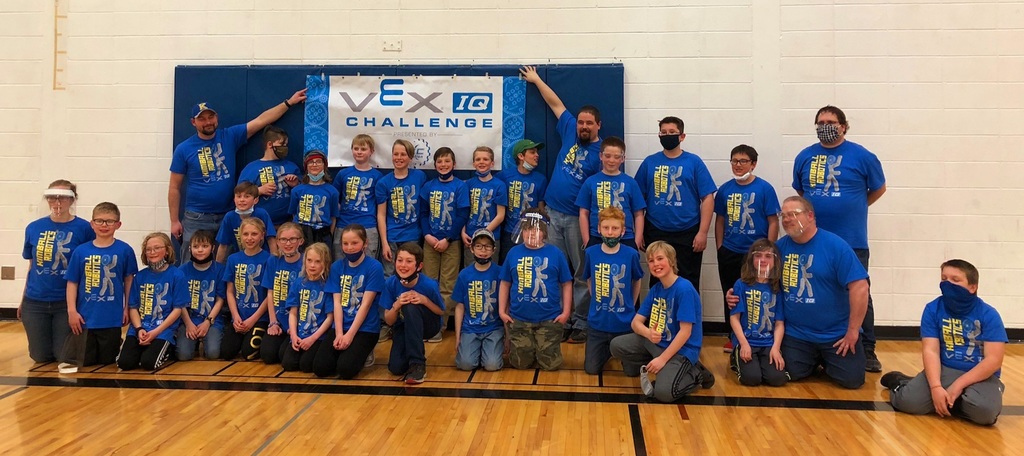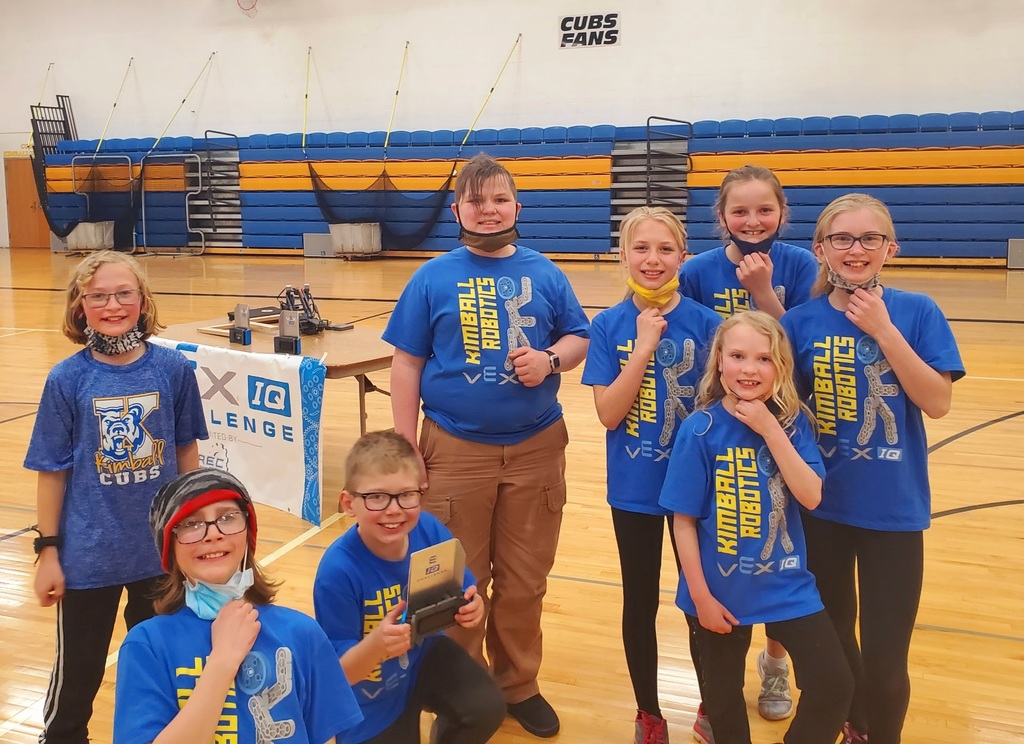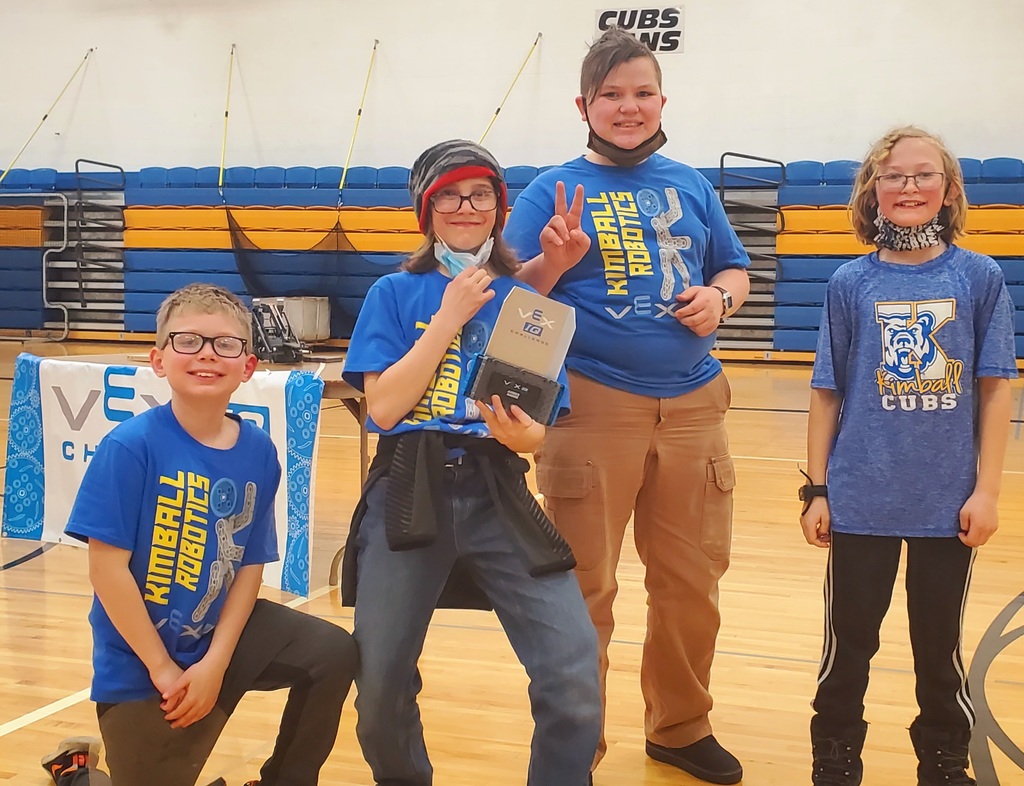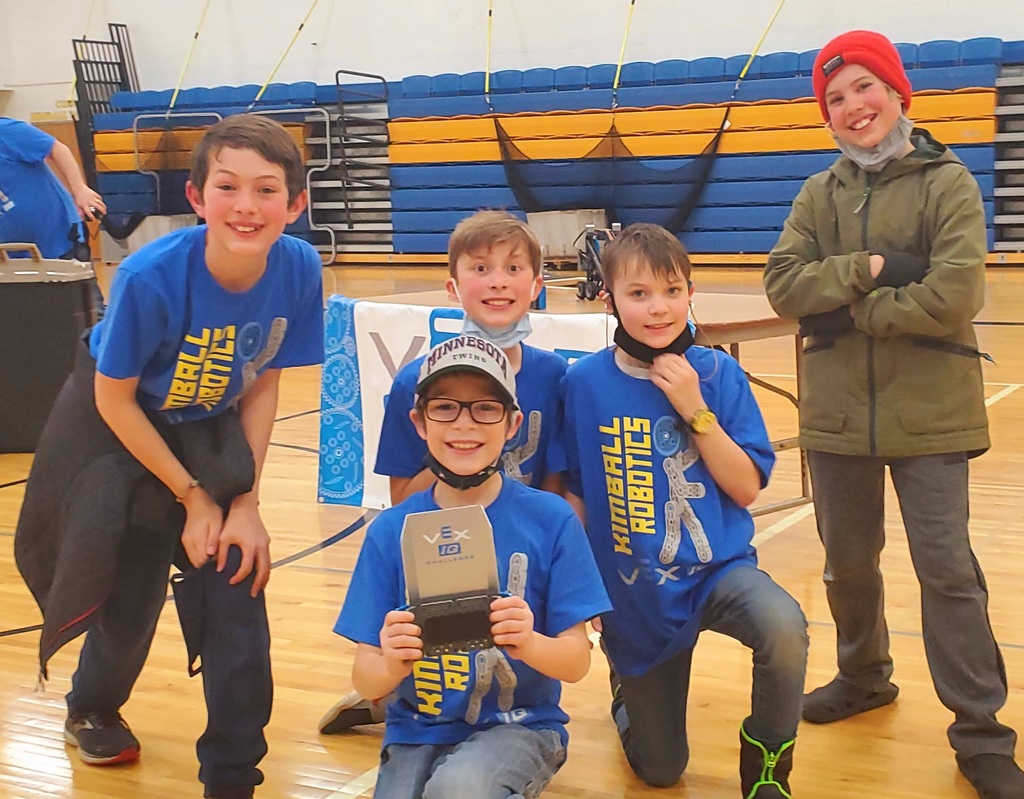 "Welcome home" the Wrestling Team from State! Tonight, Sat., March 27 9:00p in the Cafetorium. Show your support to our Wrestlers!! Go Cubs!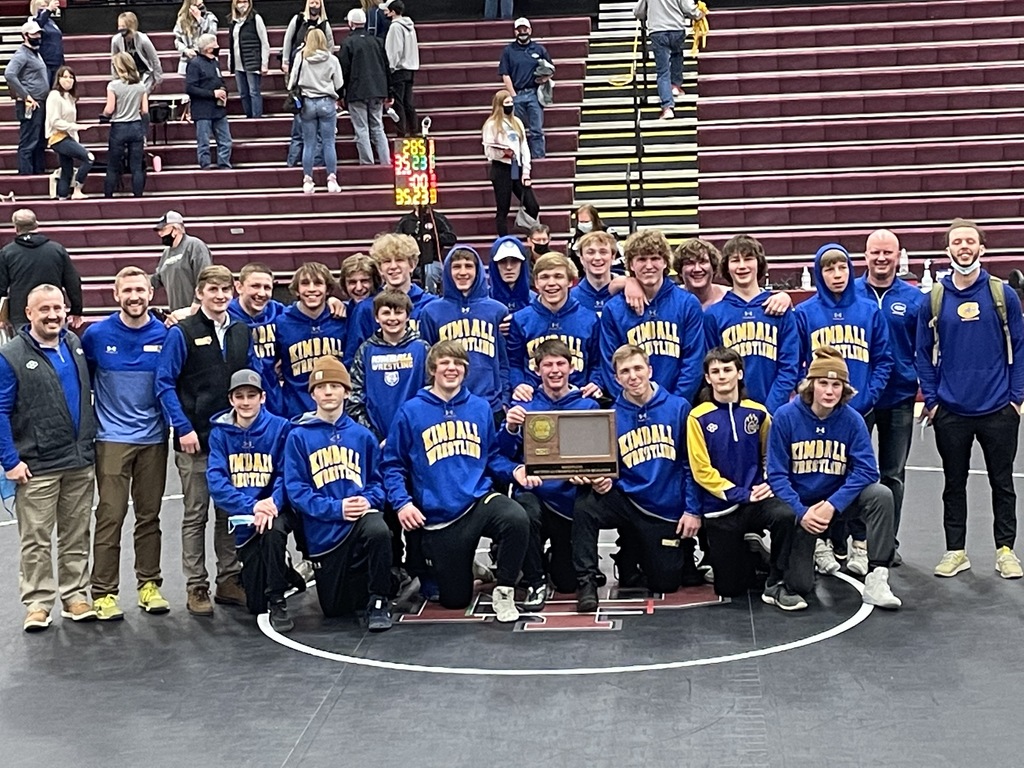 State Wrestling today, March 27. Kimball team will wrestle right away at 9:00a. Join "2021 Kimball Wrestling" on Facebook to livestream for free.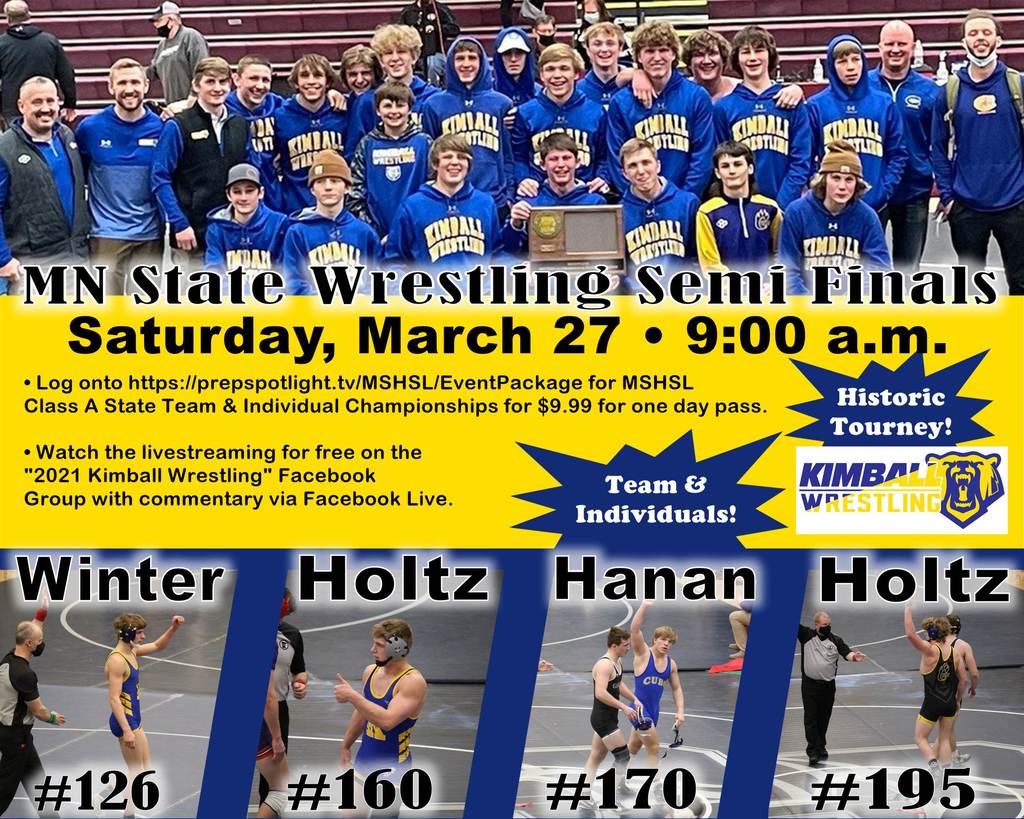 The KES Annual Student Government Food Drive was a huge success! We surpassed our goal of 1,400 items by collecting 2,008 items as well as $390.50 in cash donations for our local food shelf. We are so proud to be part of this amazing school and community! Go Cubs!!