In April we have two Fridays for Distance Learning: April 9 & 23rd. If you would like to have your child/children receive meals, please sign up. These meals will go home with the students the day before. Please click on the link to sign up:
https://docs.google.com/forms/d/e/1FAIpQLSdTAr9JBcwVaYcQOHZupgJeal_g2bePIawI-Ha3GajzVP9r-Q/viewform?usp=pp_url
Please remember to contact Food Service if your child/children are quarantined and need meals for distance learning. We have spring break Wednesday, March 31st- Sunday, April 4th. We will not providing meals during the break. Enjoy your break. Food Service

Early Childhood Screening has openings on April 14 at the Kimball Elementary School. Contact the Kimball Early Childhood Ed office to schedule an appointment at 320-398-7700 X 2802. #StrongerTogether

Kimball Sports Booster Club is meeting on 3/31 from 6:30-8:00 pm at the Triple R in Kimball. They are looking for new families to join the Booster Club. The purpose of the meeting is to bring awareness around the need and importance for parent involvement and provide clarity regarding what the Booster Club does for youth sports. Contact KSB President, Samantha Carlson, with questions at
samanthacarlson0328@gmail.com
. Go Cubs!


REMINDER: Practice tonight for 12U JO Volleyball from 6-8 pm in the North Gym. Enter Door #10.

Girls Basketball Section Semi Final Game vs. Sauk Centre 7:00 livestream: midmnsports.com Go Cubs!!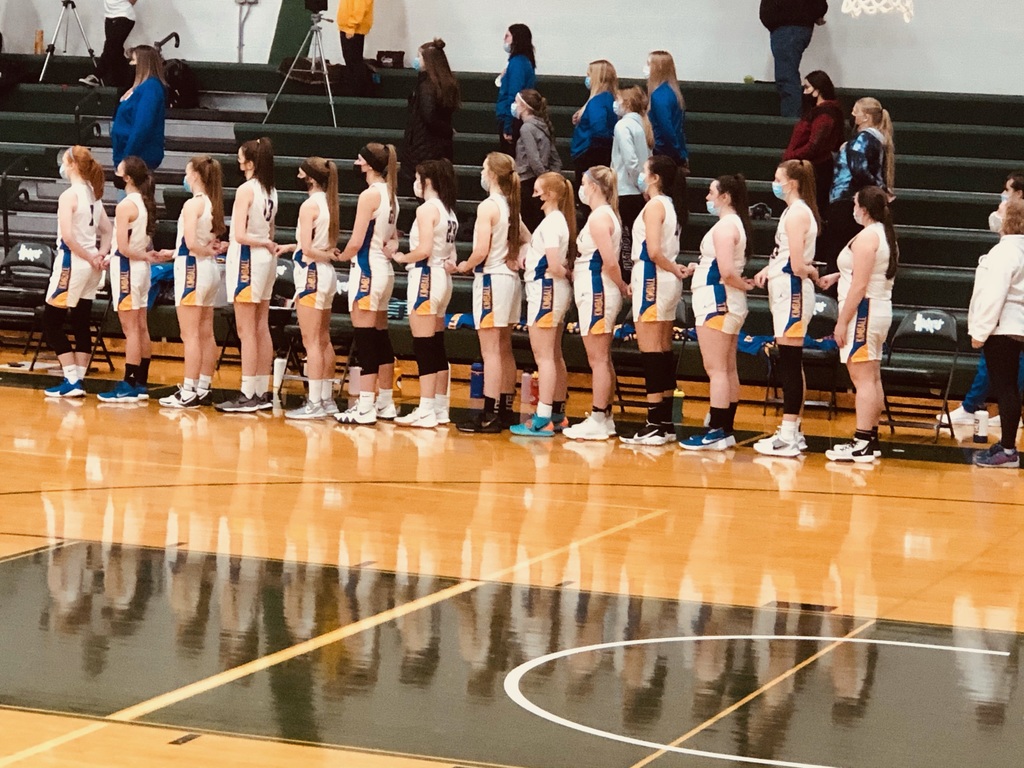 Congratulations to Zack Holtz, Carter Holtz, Ashton Hanan and Gavin Winter, they will be representing Kimball as individuals at the State Wrestling Tournament this weekend at St. Michael. Go Cubs!

Congratulations Ashton Hanan on your 100 wins in Wrestling! We are proud of you!!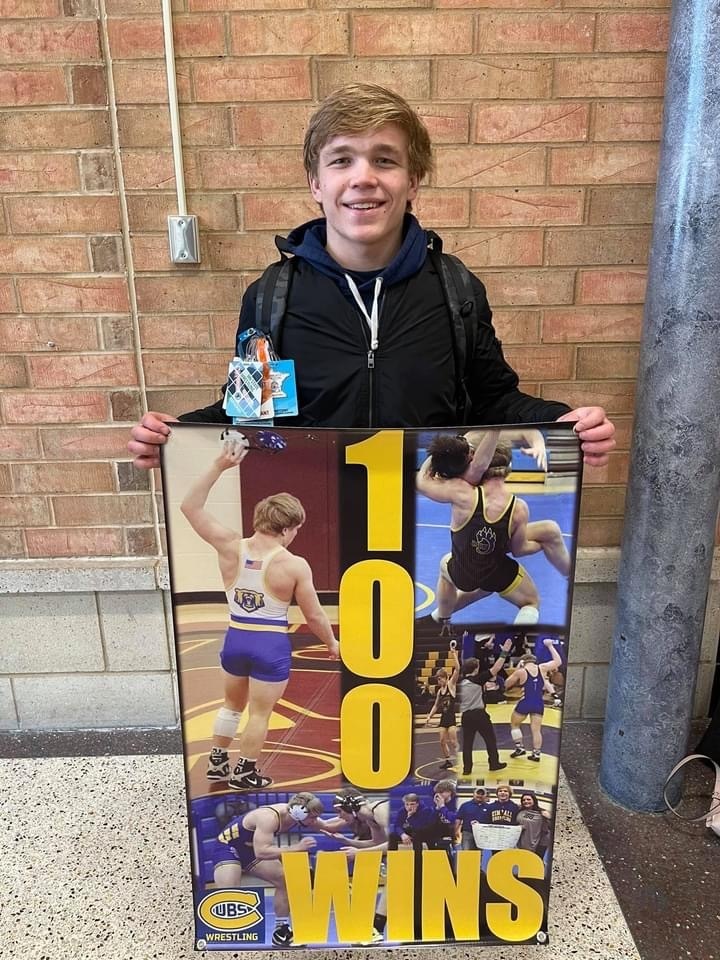 Congratulations to our Kimball Junior Olympic Volleyball 16U-1 team who finished in 1st place overall at the 2021 MSF State Tournament in Hutchinson. Way to go Champs and way to go Cubs! #StrongerTogether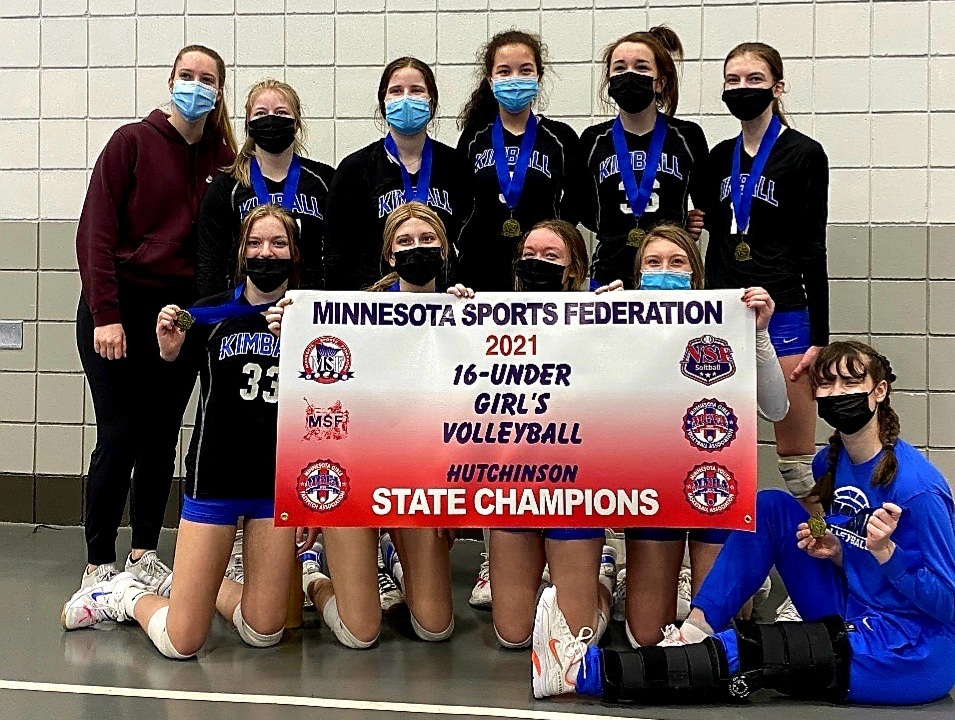 Kimball's 17U Junior Olympic Volleyball squad tabbed a 2nd place finish at the 2021 MSF State Tournament in Hutchinson on March 21. Way to go Cubs! #StrongerTogether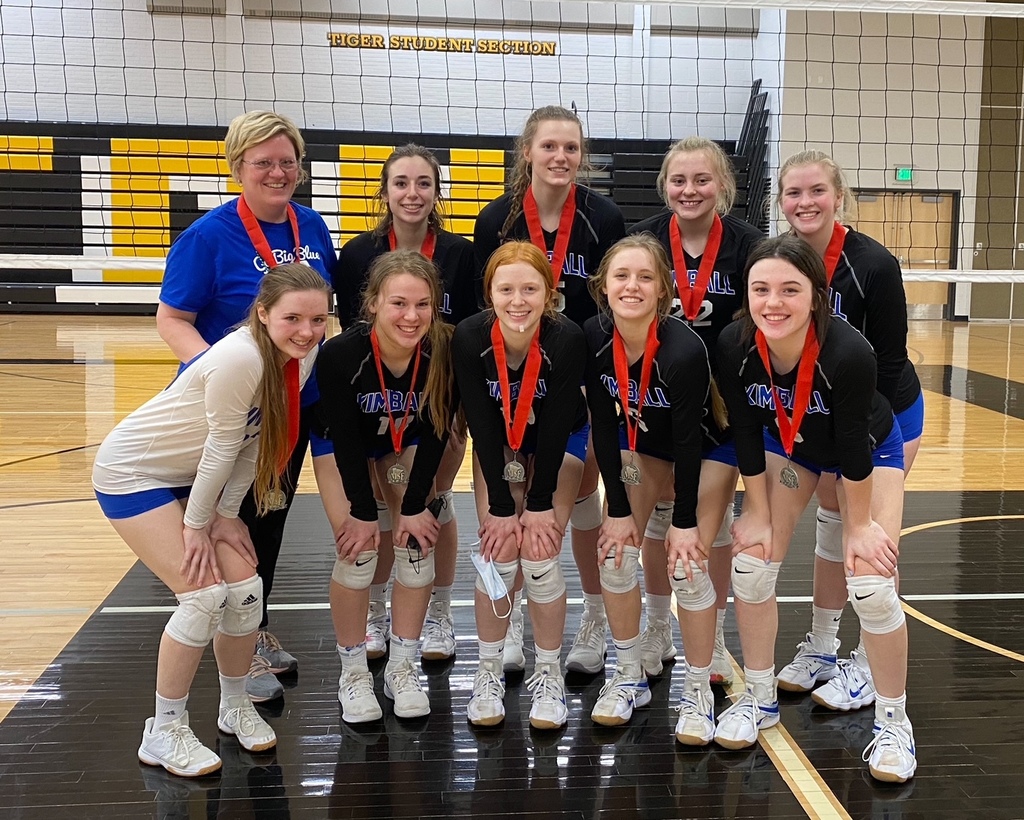 Congratulations to our Kimball 12U Junior Olympic Volleyball teams who placed 2nd and 5th overall in the MSF 2021 Hutchinson State Championship Tournament. Way to go Cubs! #StrongerTogether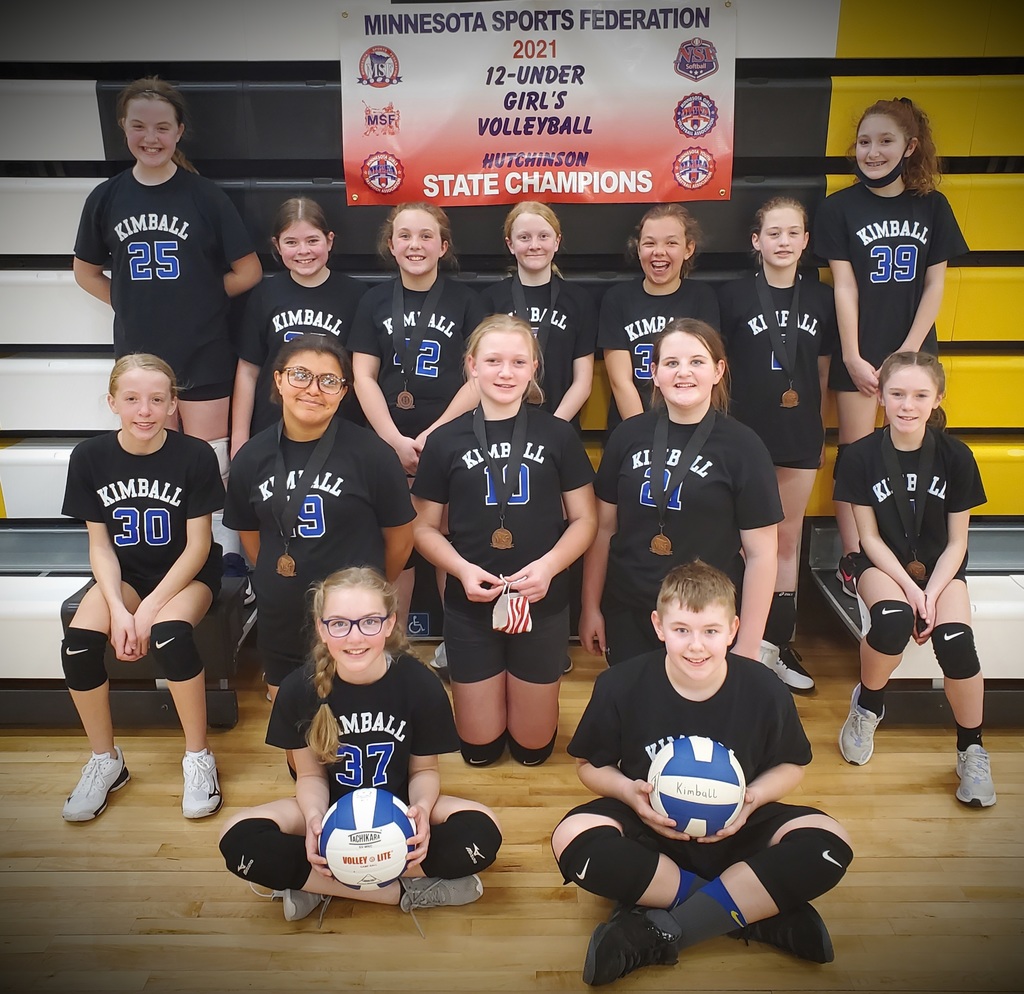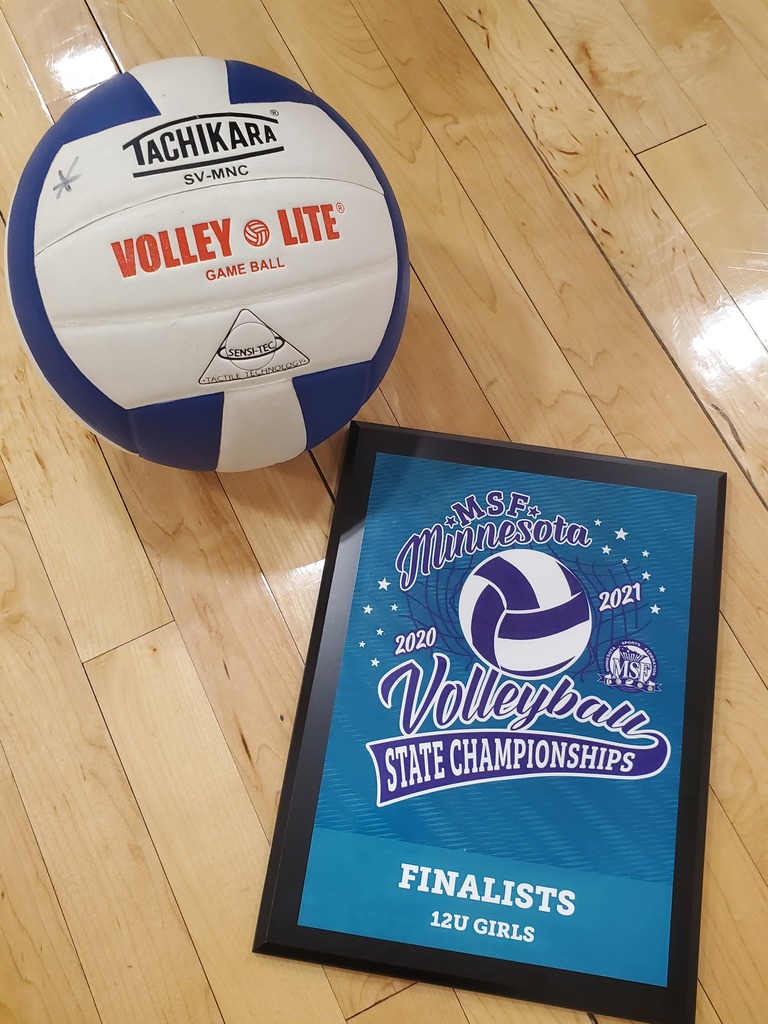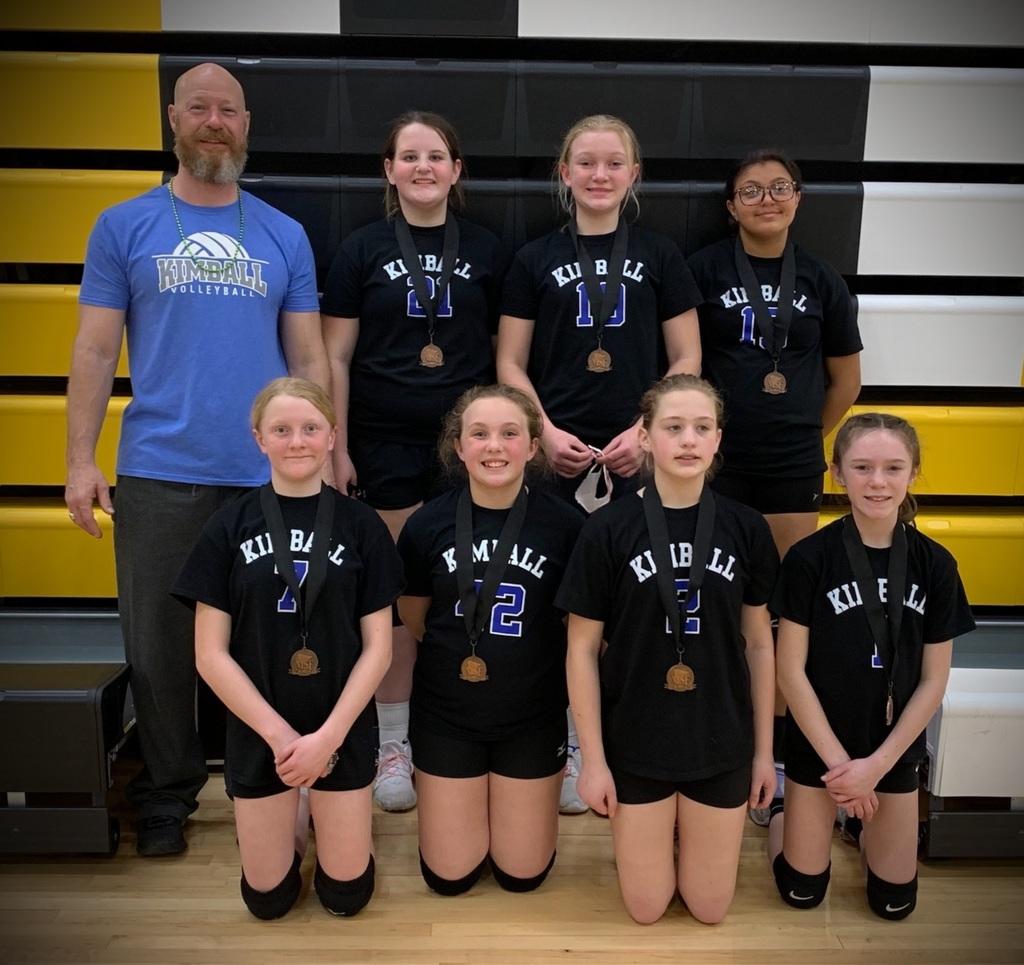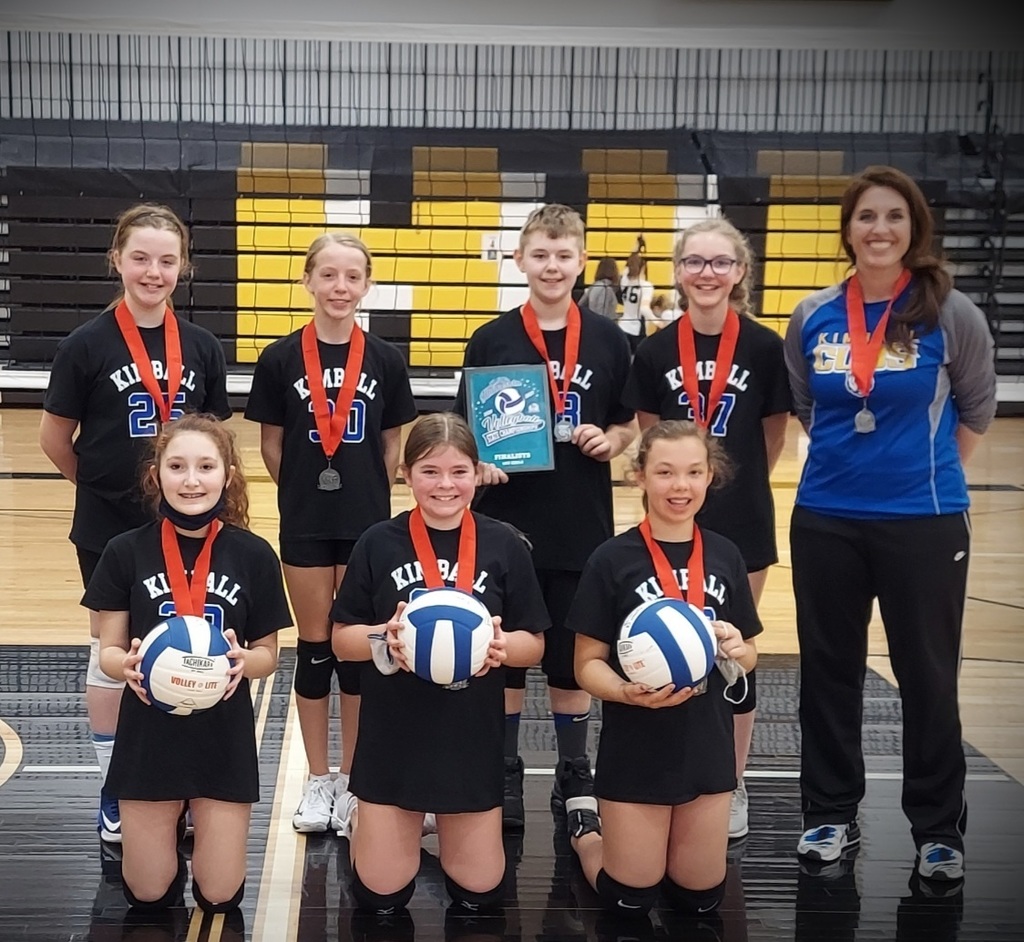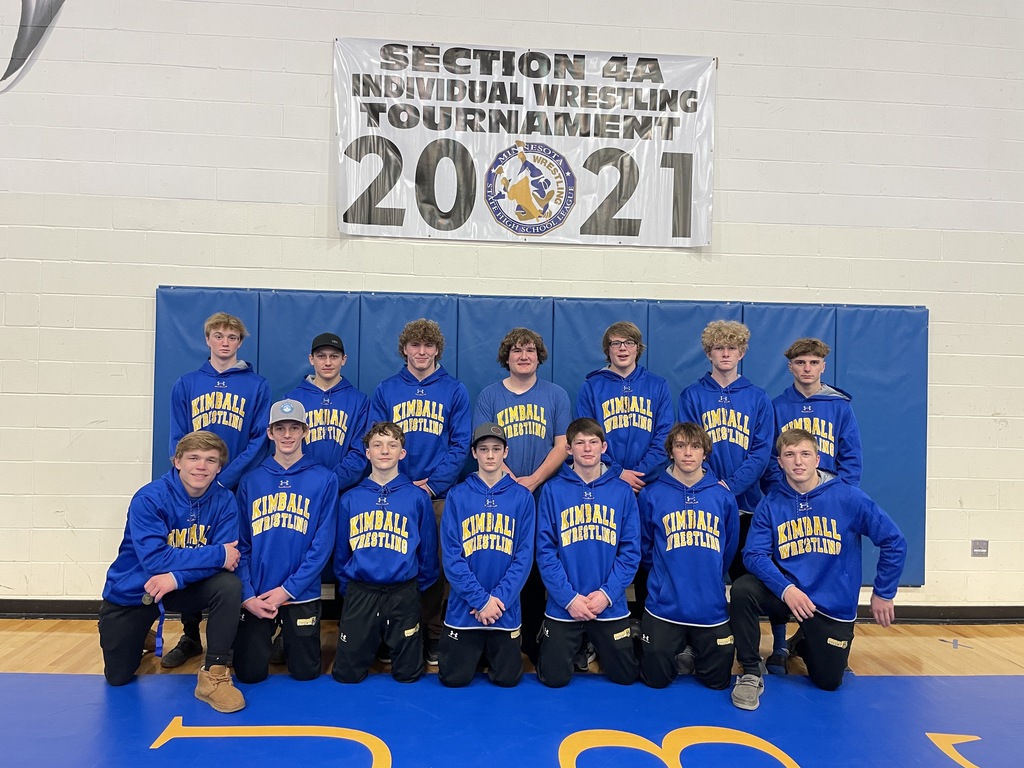 Sunday, March 21 is World Down Syndrome Day. KES showed their support today by wearing their mismatched socks!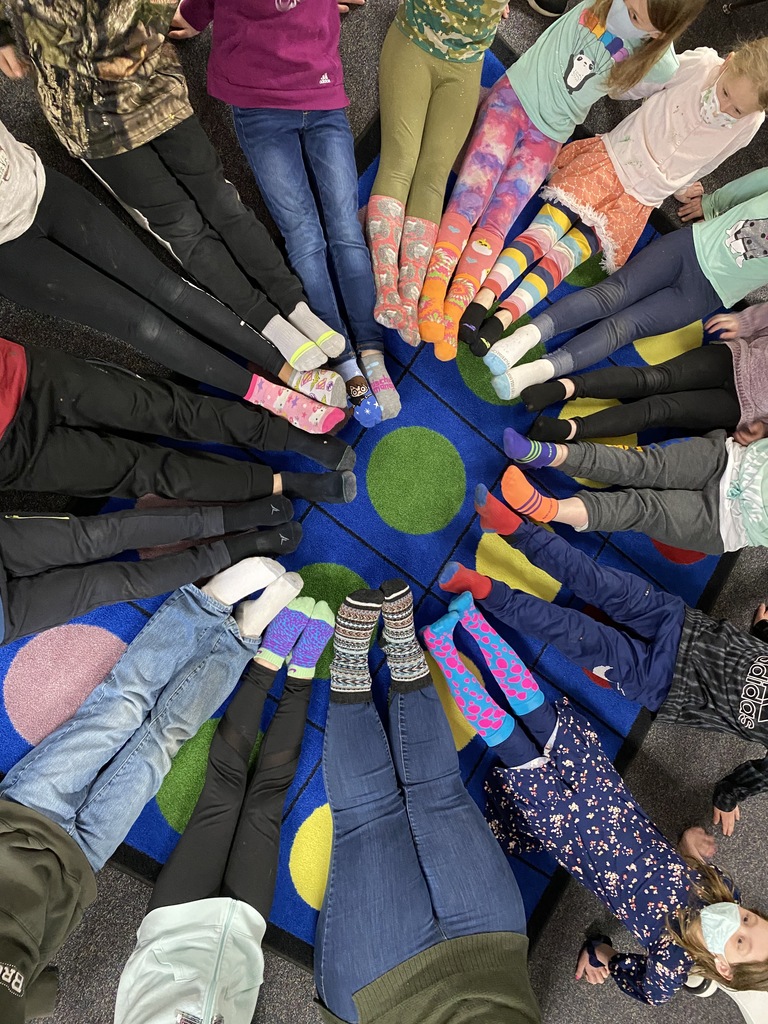 Girls Basketball Game tonight has been Cancelled. The Girls will play on Tuesday!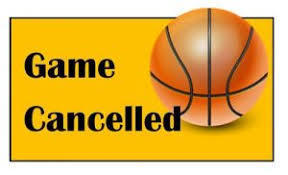 Congratulations Kimball Wrestling team advancing to round 2 of Individuals (Super Section) on Sat., Mar. 20 at Rochester! Way to go guys, we are proud of you! Also, Congratulations to Coach of the year - David Joseph, and Assistant Coach of the year- Ben Fox.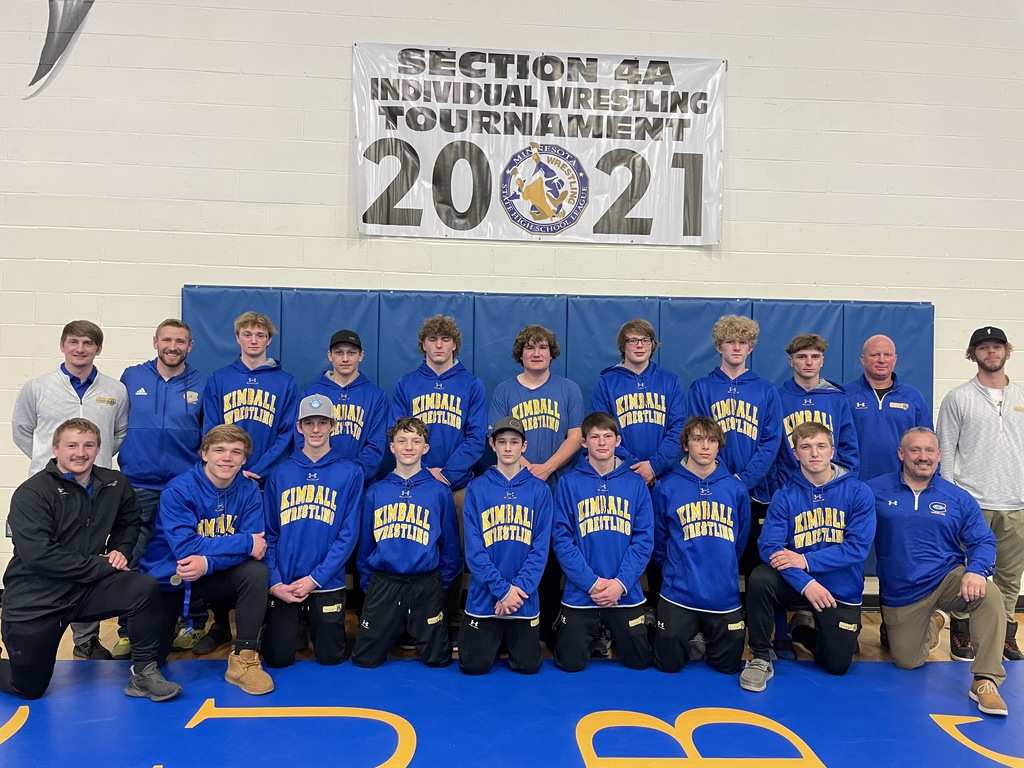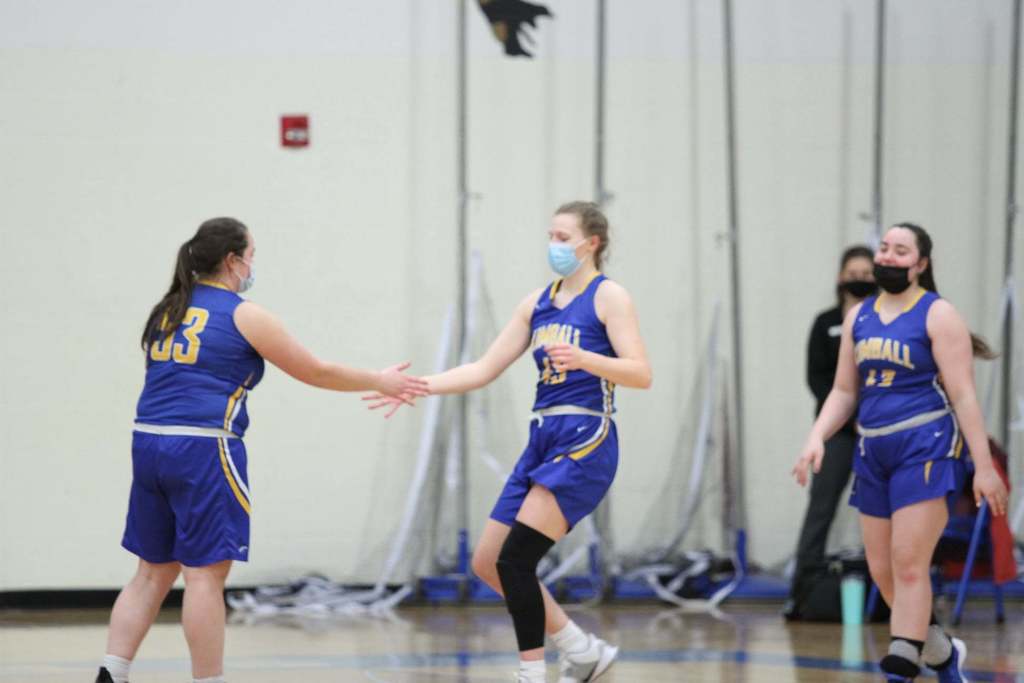 Due to inclement weather, 6th Grade Girls BB Pacesetter practice tonight is canceled. The first practice is rescheduled for this Wednesday, March 17, from 6:30-8:00 pm in the KES gym. Stay safe and GO CUBS!

Congratulations to the Kimball Wrestling Team. They are Section Champions defeating ACGC 34-21. Then beating Zumbrota Mazeppa 35-23 in the State Quarterfinals. Kimball now advances to State Semifinals on Sat., Mar. 27 at 9:00 at St. Michael vs. TBD. The team advancing on: Mark Schiefelbein, Jack Bollman, William Serbus, Chase Anderson, Jonny Serbus, Blake Brutger, Gavin Winter, Lucas Jurek, Alex Nelson, Brett Schiefelbein, Cody Leither, Logan Kuseske, Caden Guggisberg, Zack Holtz, Hank Meyer, Ashton Hanan, Haden Rosenow, Carter Holtz, Brandon Guggisberg, Nick Bowen, Ace Meyer. Congratulations, and Good Luck Cubs!!