Kimball Area Youth Wrestling (PreK-6th gr.) begins on Nov. 28. Register through Community Ed online or attend the "Registration Night" on Monday, Nov. 28, from 6:00-7:15 pm in the Kimball Area High School cafetorium. #KimballWrestling #StrongerTogether


Congratulations to Henry Lemke (4th overall) and Brookelyn Kuechle (12th overall) who qualified for the 2022 Cross Country State Championships. The EV-W-K girl's team placed 4th overall while the boy's team finished in 7th place at the Section 5A meet on Oct. 27 in Pierz.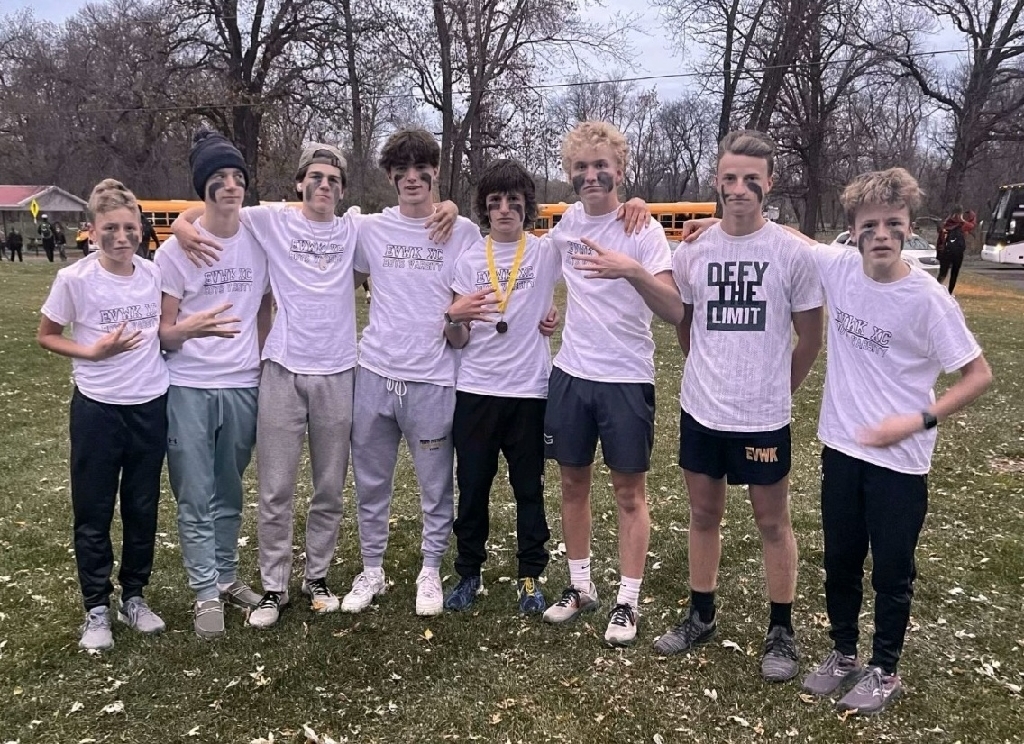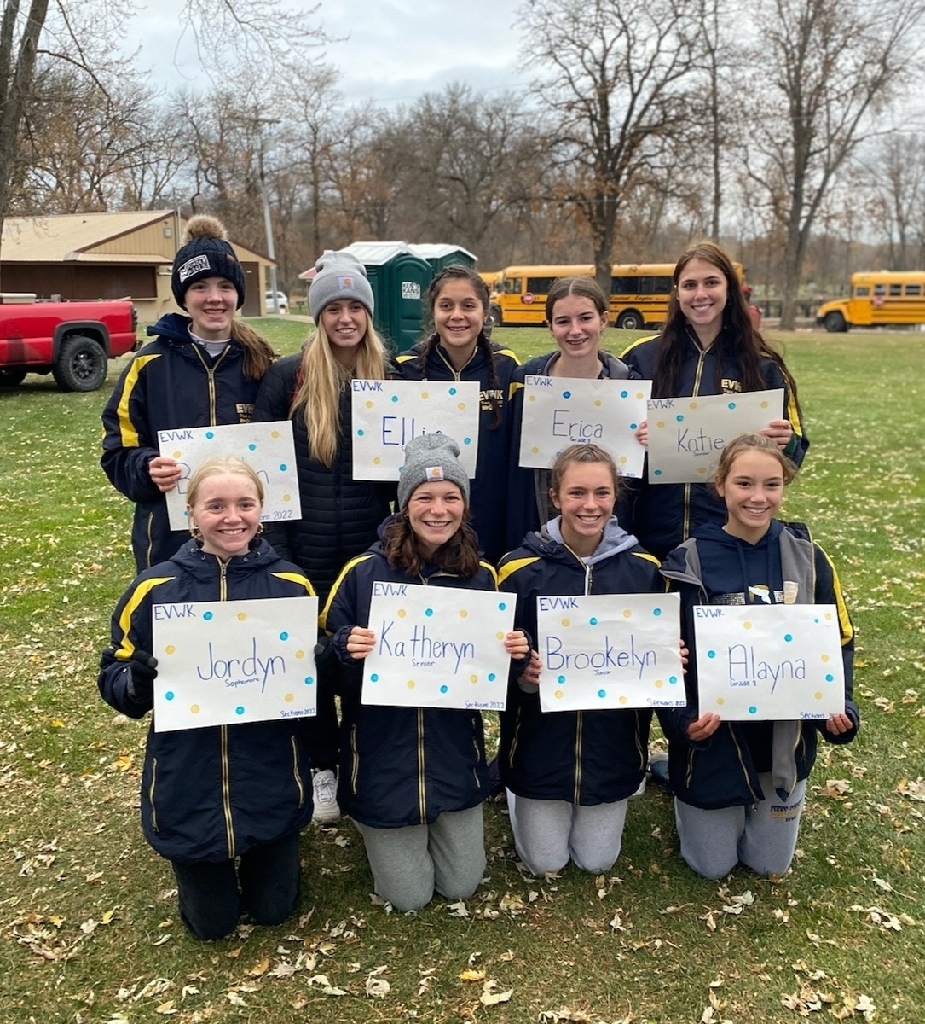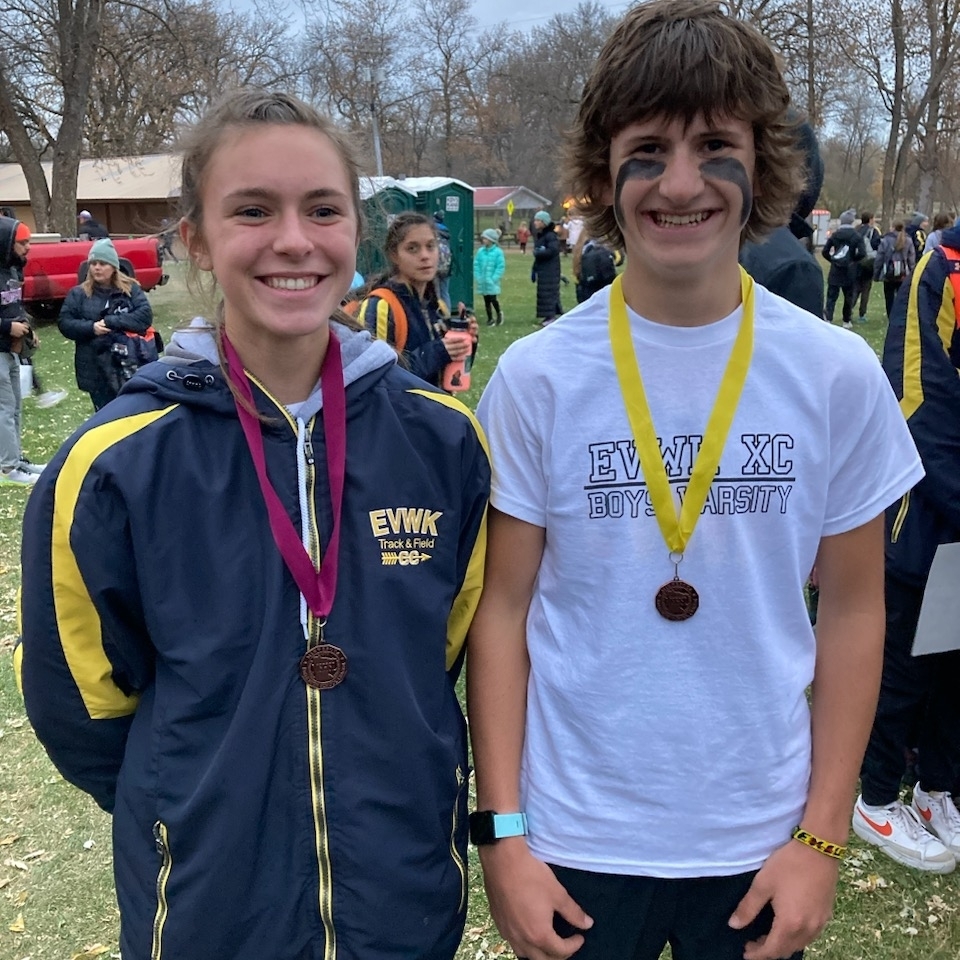 Lots of fun and excitement filled the classrooms and hallways of KES during grandparents day! Thanks to everyone who was able to come out and spend the afternoon with us!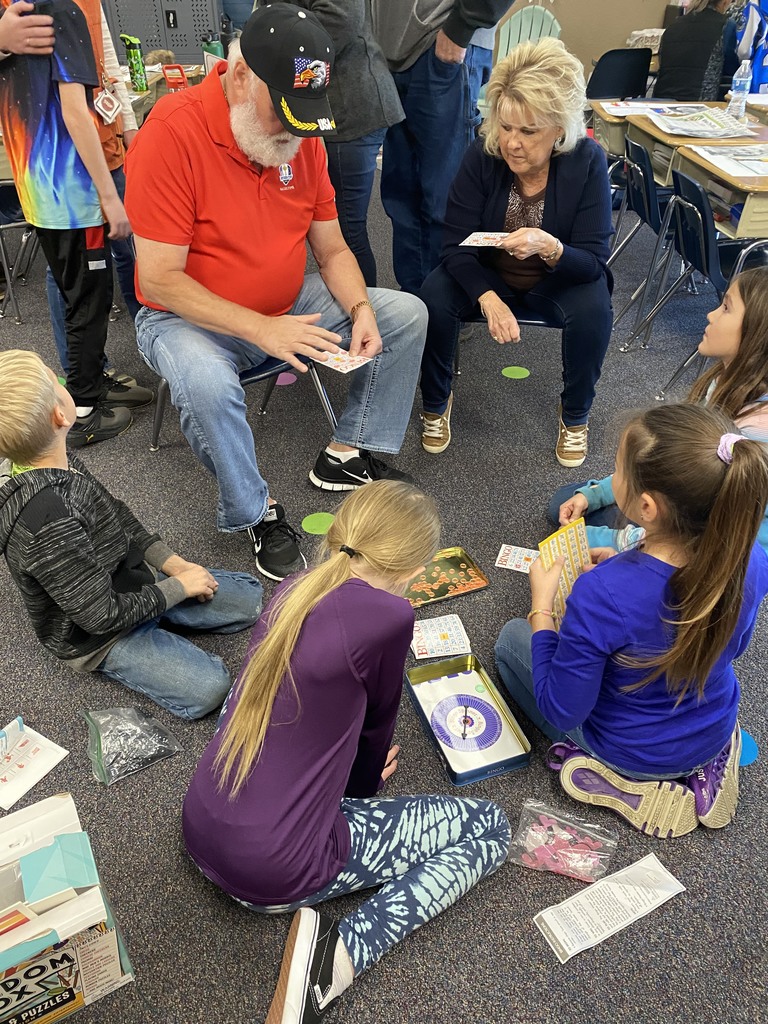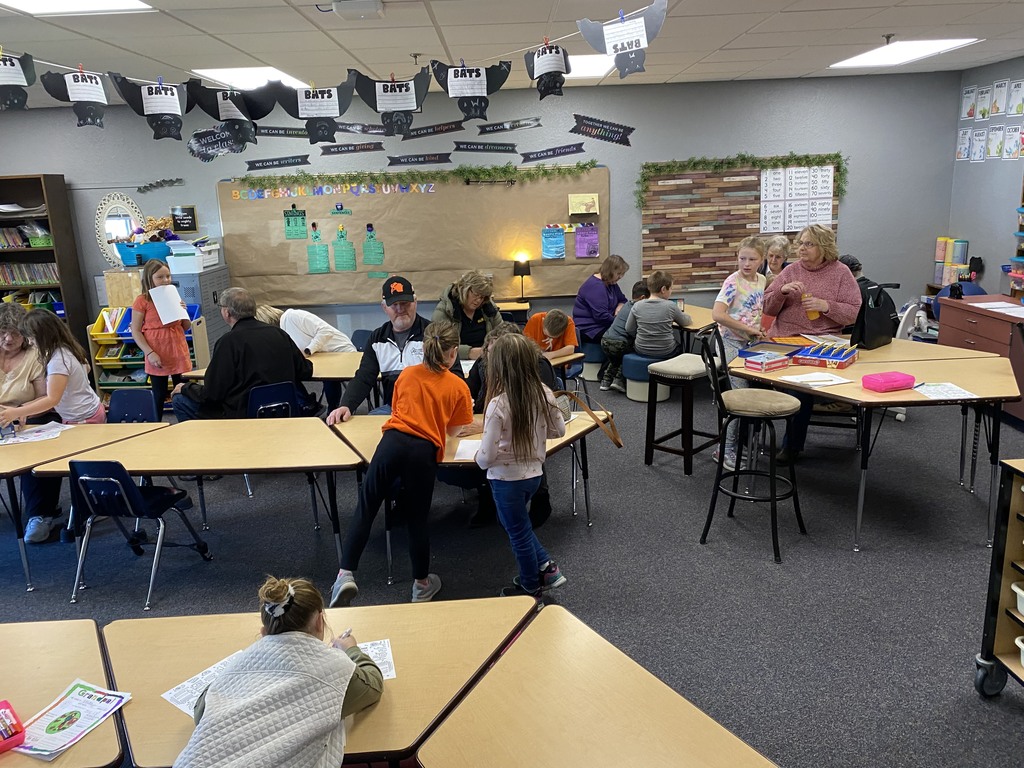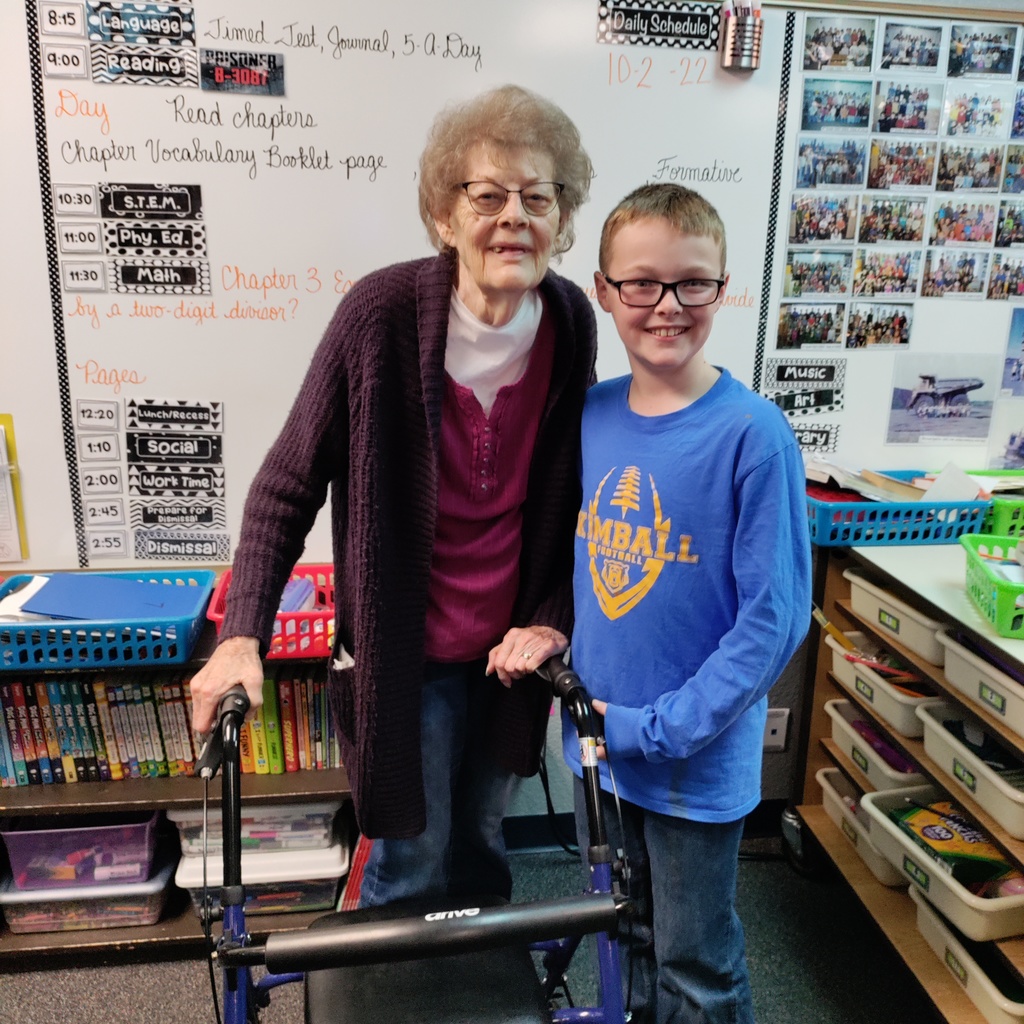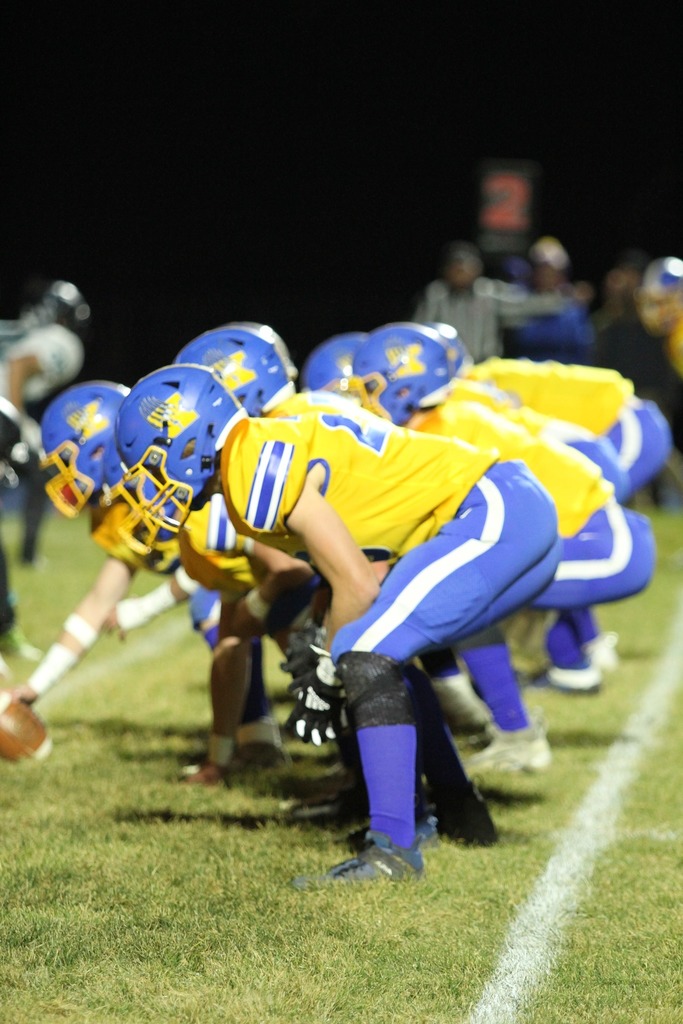 Thank you, Helen Waltzing from Kimball for donating apples! Our students will enjoy them at lunchtime!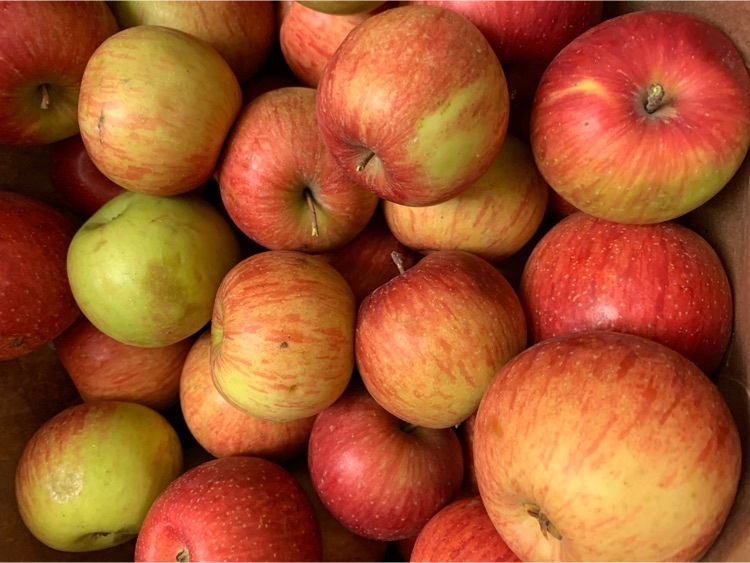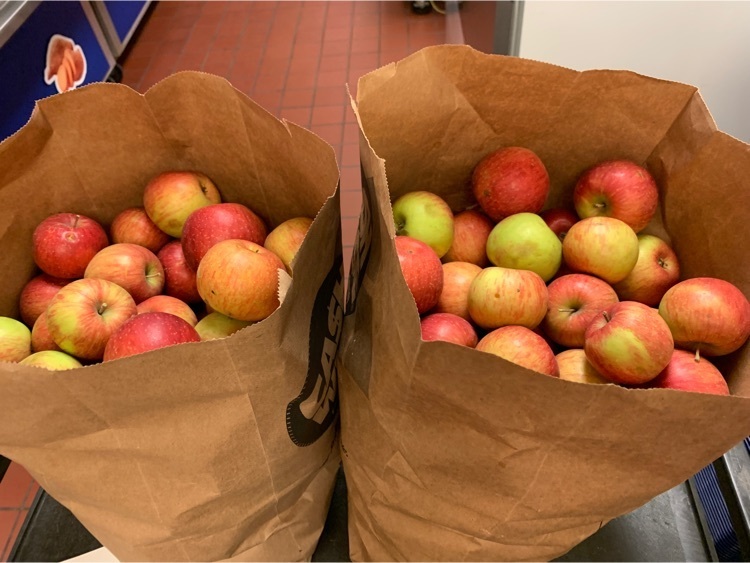 Congratulations Kim Hurrle on your 10 year work anniversary in Food Service! Thank you, for your hard work and dedication! We appreciate everything you do for our Kimball kids and Taher Inc!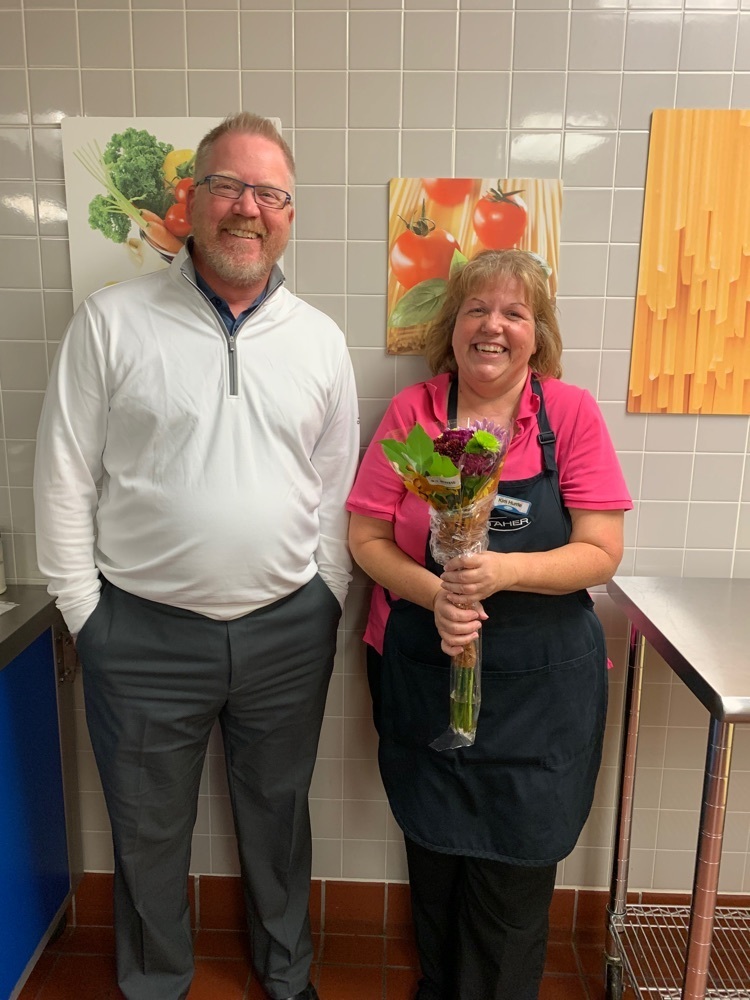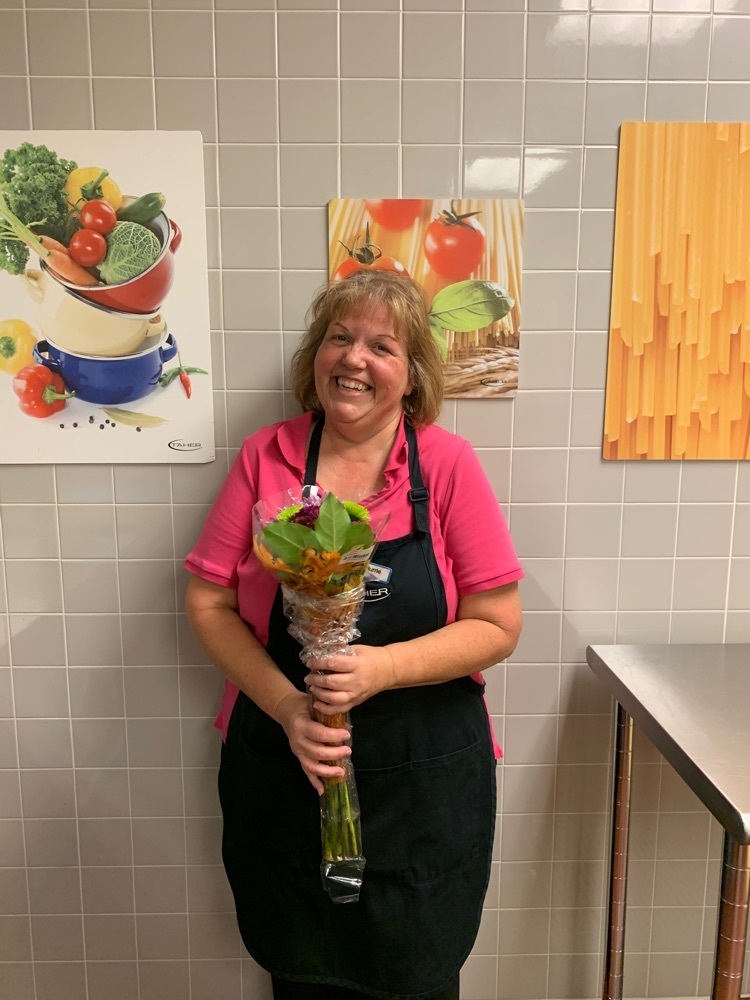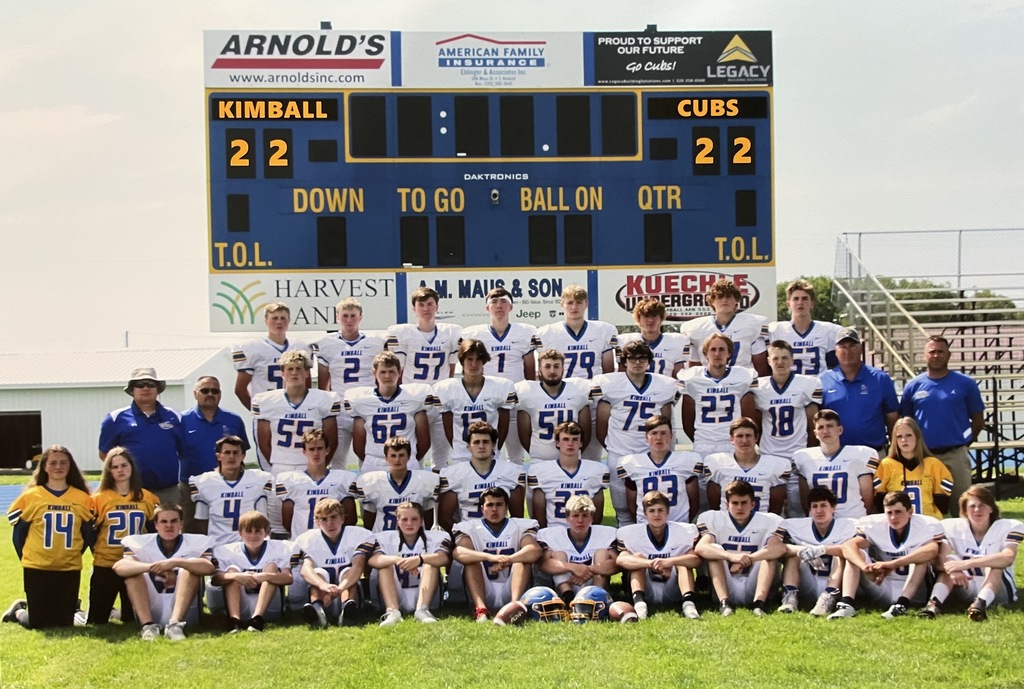 Kimball Football advances on in playoffs with a win over ACGC 40-0. They will play in Royalton on Saturday at 2:00p. Record 9-0! Go Cubs!

The Kimball Fine Arts Boosters will be hosting a Halloween Festival Sunday, October 30th from 5-7pm at the Kimball Area High School. Please enter Door 10 by the Wirth Gym and follow the signs. Every one from every age is welcome to come! There will be games, trick or treating, coloring and a Haunted House. There is a General Admission fee of $10 that gets you in on the fun, and a Sloppy Joe dinner. All proceeds earned will go to support the Kimball Fine Arts Boosters in their goals of supporting the Fine Arts programming at Kimball Area Public Schools. We look forward to seeing (and scaring) you!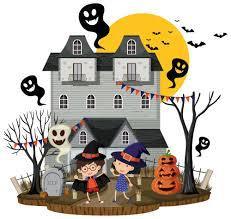 Order your Football Playoff tickets here for Tuesday, Oct. 25 vs. ACGC. Tickets will also be available at the door. Adults/Senior rate $10, Students $5. No regular season passes accepted and there will be No livestream.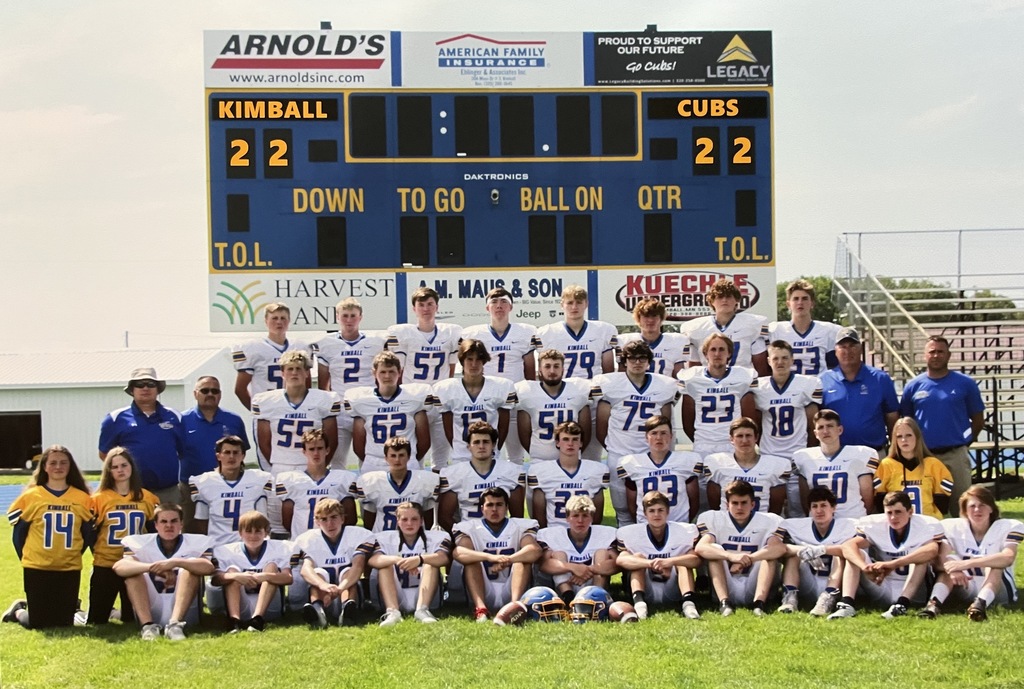 7th Grade Football ended their season with a 6-2 record, with a win over EVW on their last game. Go Cubs!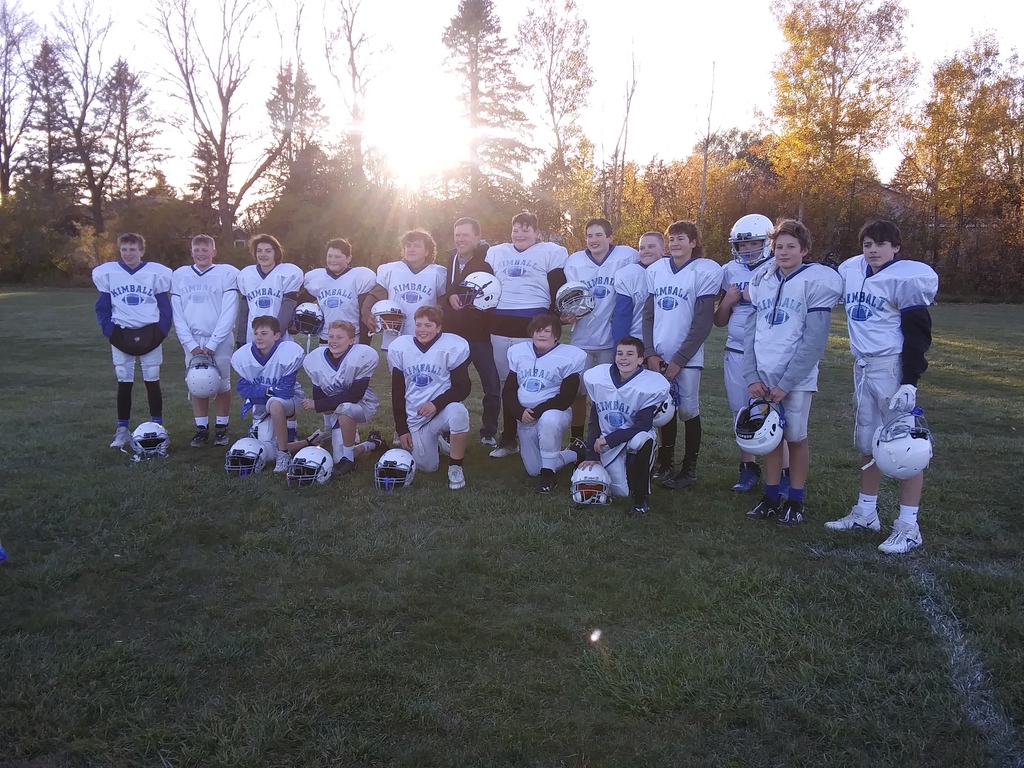 Welcome back from MEA break!

Register for Kimball Youth Boys & Girls Travel Basketball (Gr. 4-6) by Oct. 24. Go Cubs! #KimballHoops #KimballCommunityEd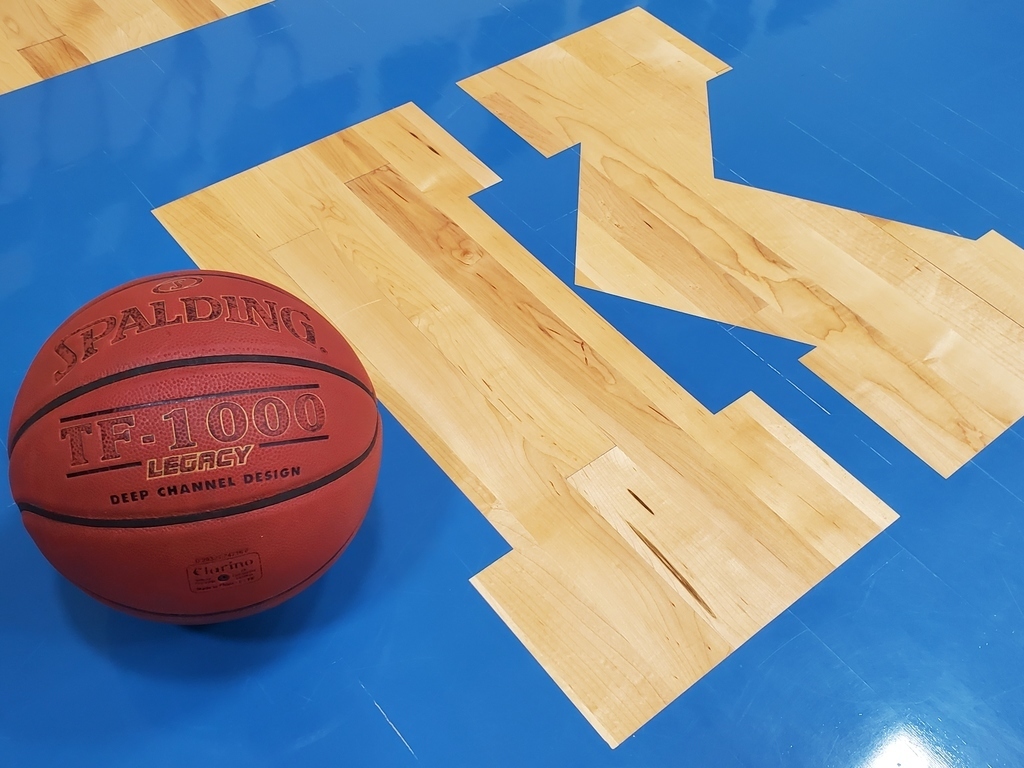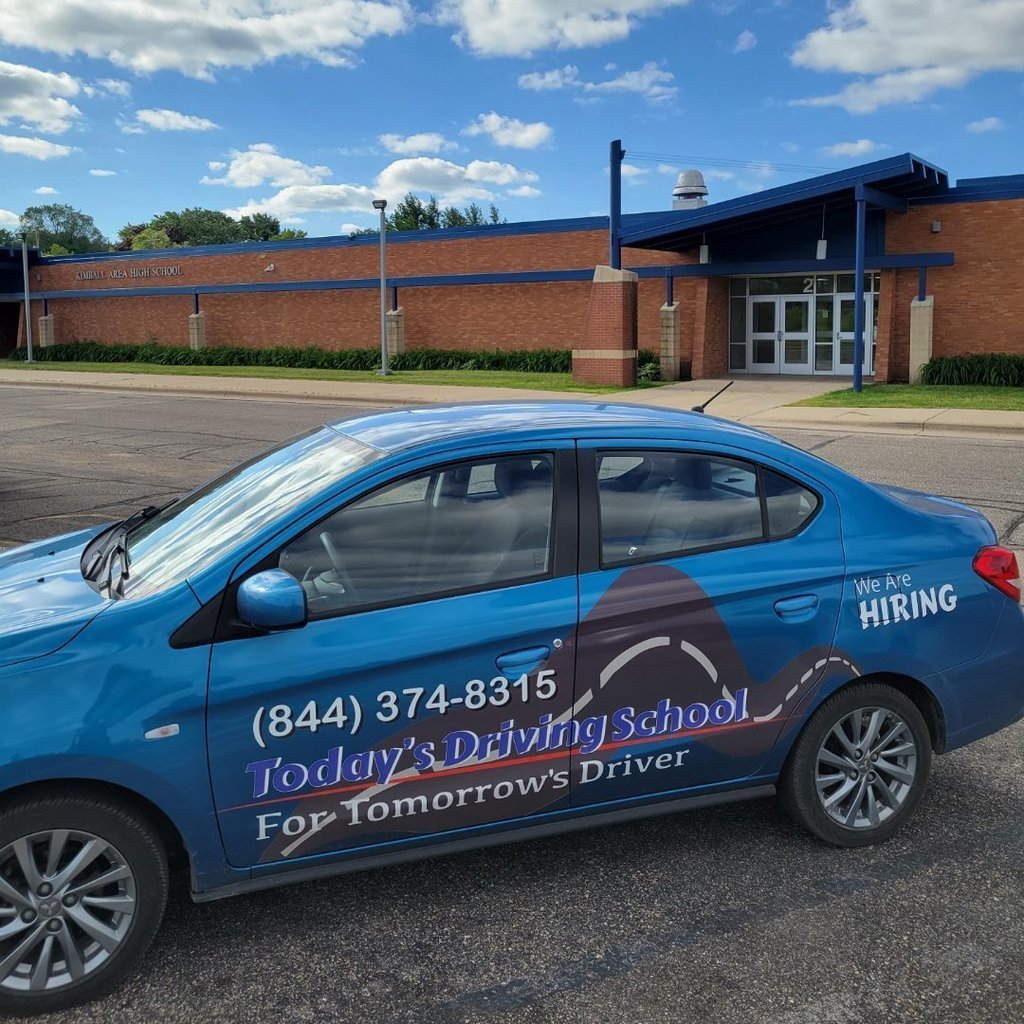 Kimball will host ACGC in the first round of playoffs on Tues., Oct. 25 at 7:00. Remember, No Regular Season passes accepted!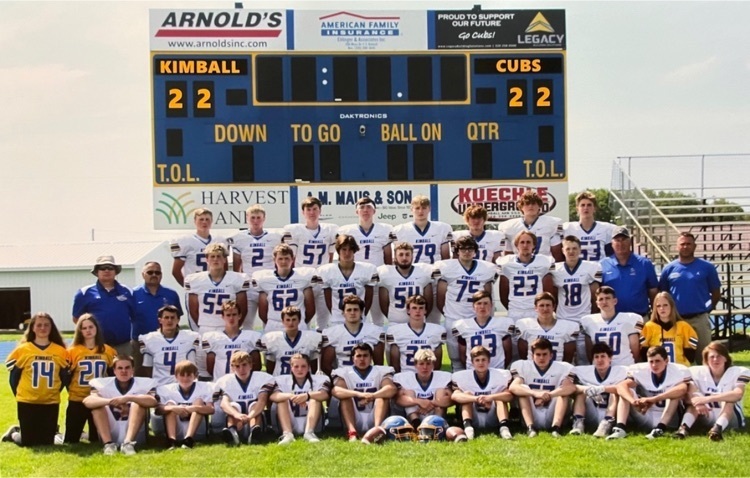 Congratulations to the 7th and 8th grade volleyball teams who completed their 2022 season with victories over Royalton on Oct. 17. Way to go Cubs! #KimballVolleyball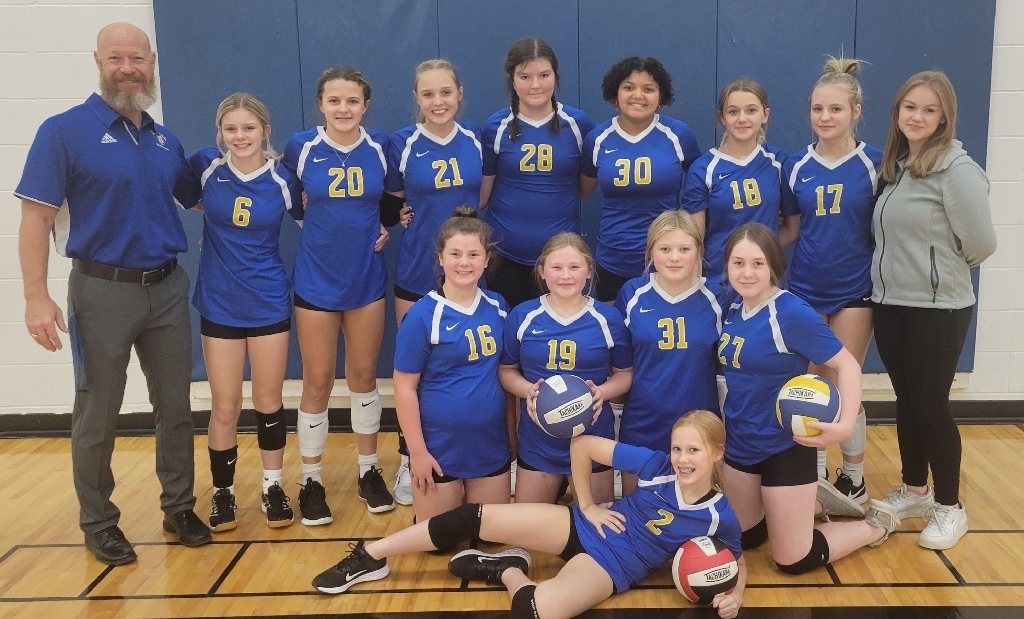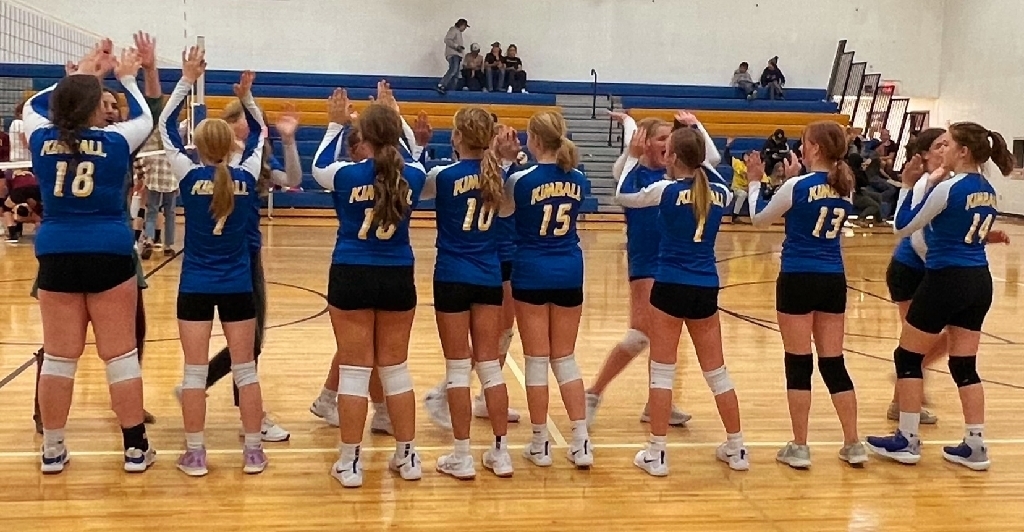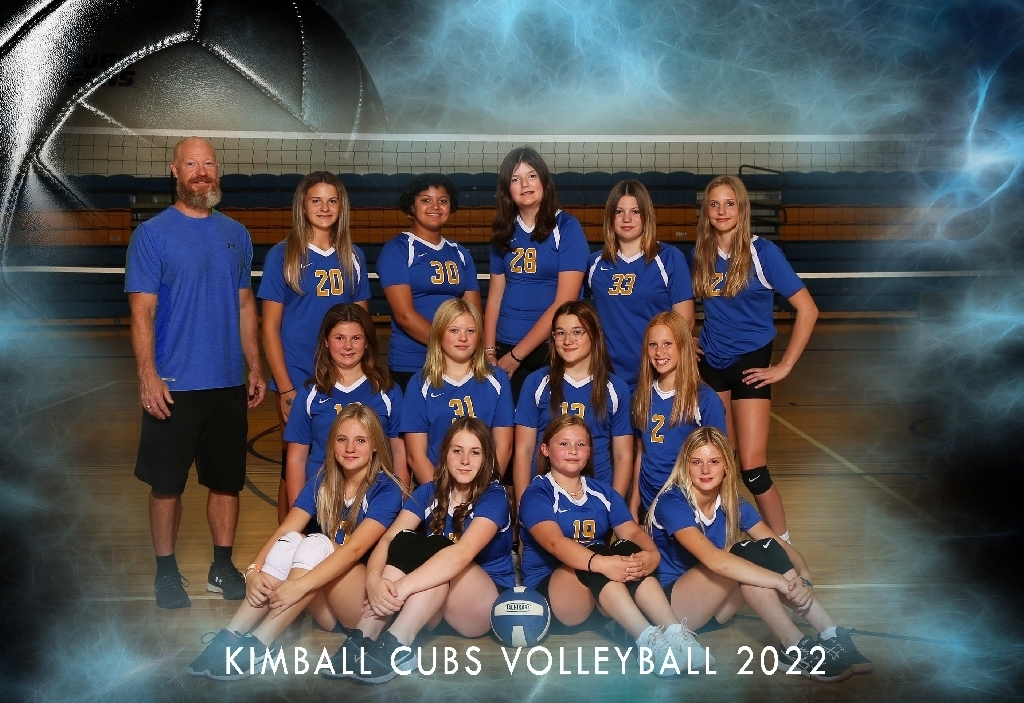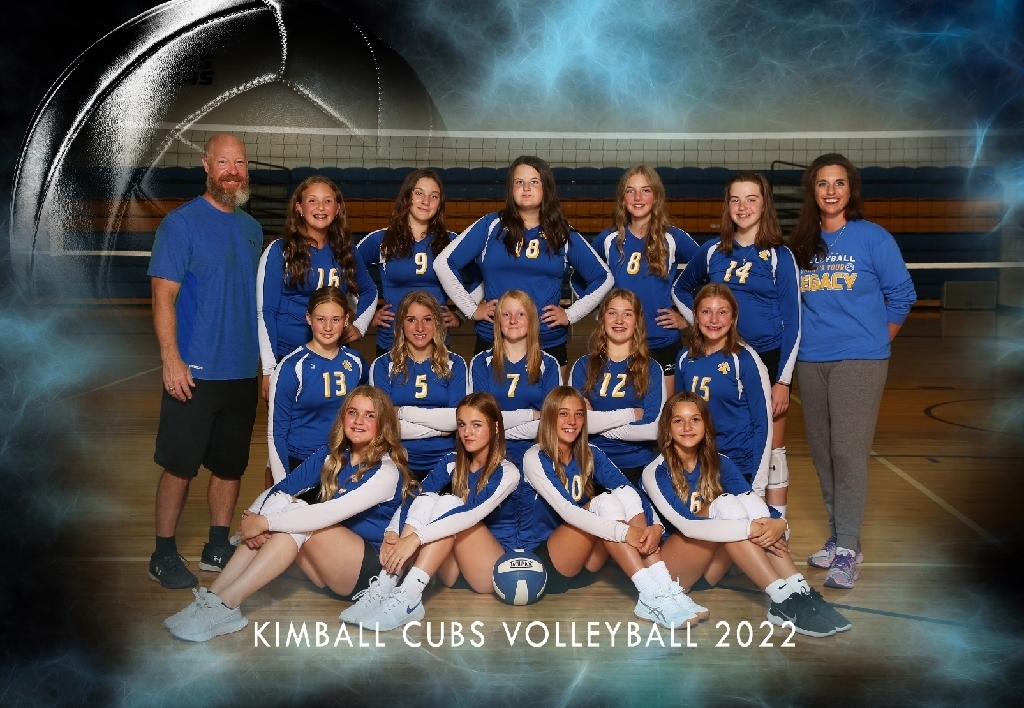 Kimball's Youth Football Night was a success under the "Friday Night Lights" as the Cubs rolled to a District Championship with a 32-6 victory over Upsala-Swanville on Oct. 19. Way to go Cubs! #KimballFootball #KimballCommunityEd #StrongerTogether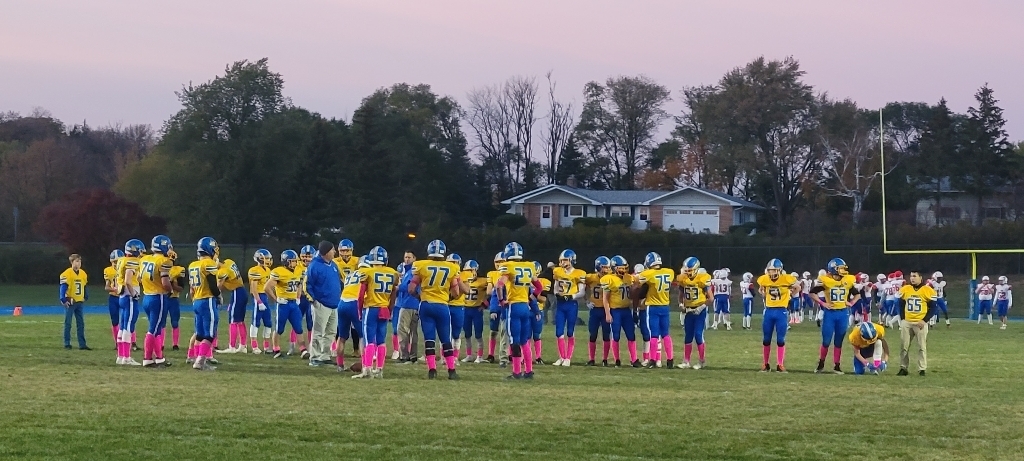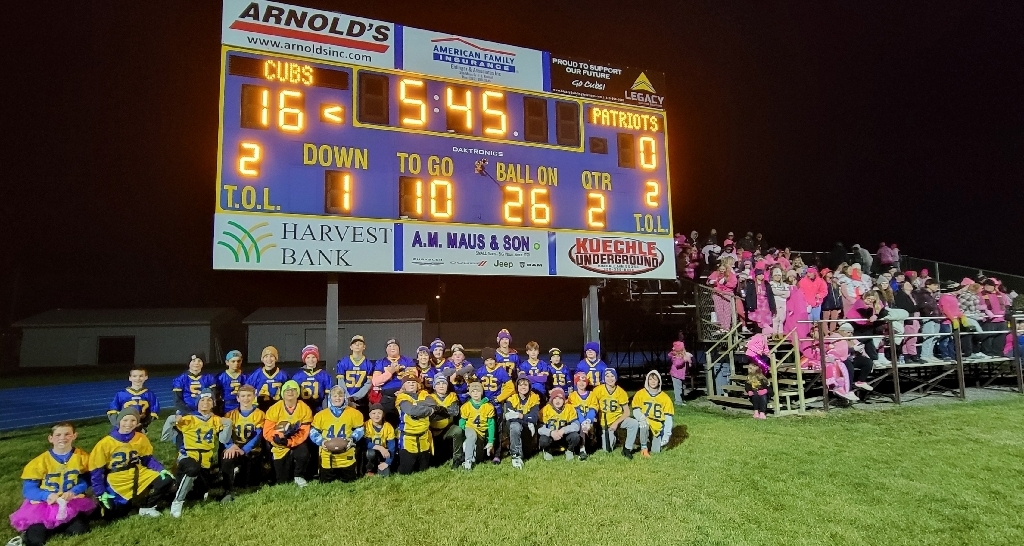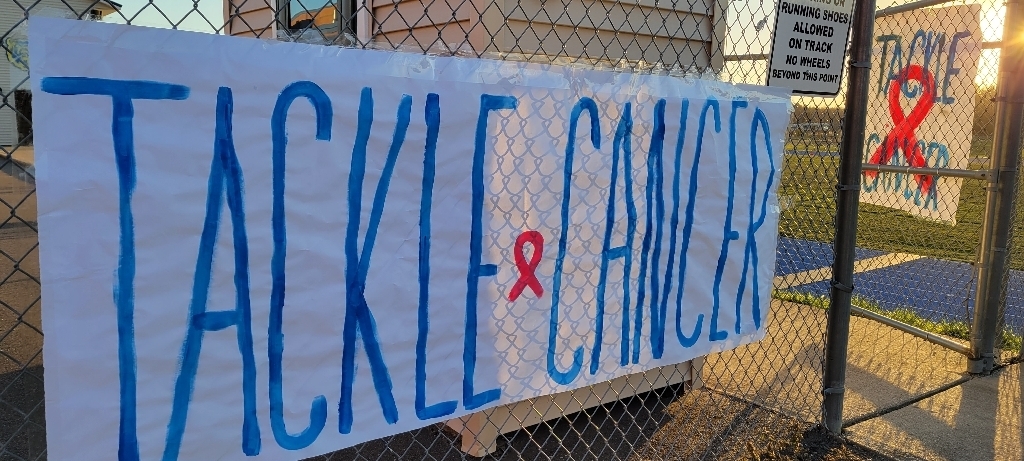 District Champions!!! With a win over Upsala Swanville 32-6 tonight on Senior and Parent night, making your Kimball Cubs 8-0 for the regular season! Playoffs start next week (TBD)! Go Cubs!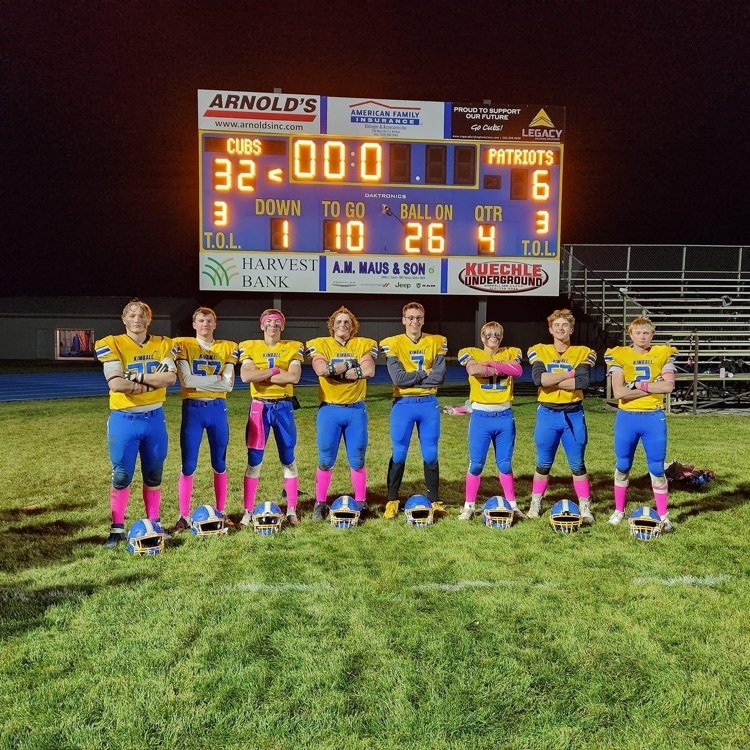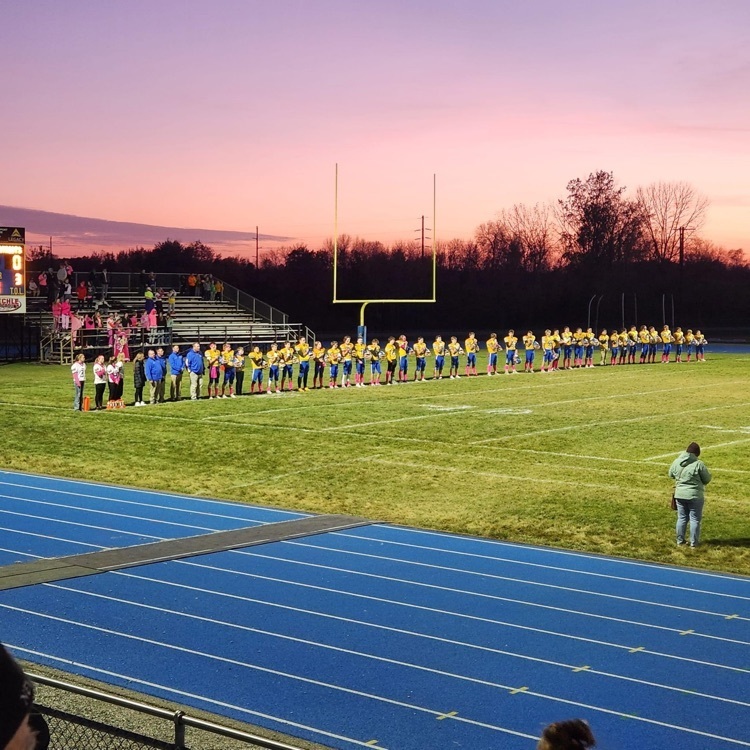 The varsity football team presented a team autographed football to Paxton Dingmann after returning home from having open heart surgery! They are looking forward to seeing one of their youngest and toughest fans at their future games!!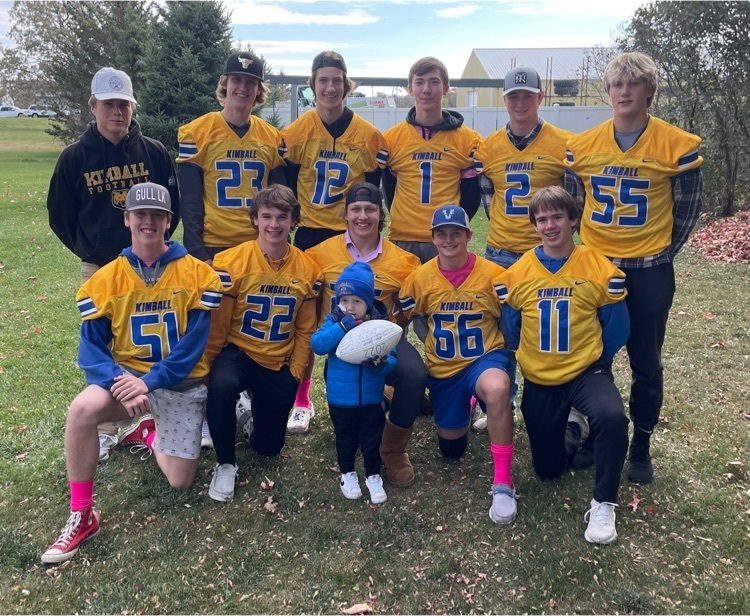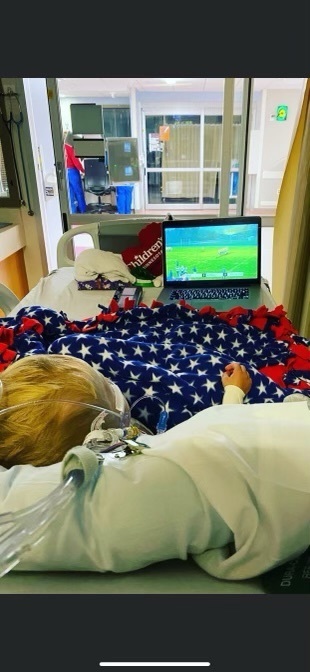 Kindergarten hosted an adorable ABC Fashion Show today! Each student wore a vest that they created by adding items that represented their specific letter of the alphabet.