Congratulations to our Kimball 12U Junior Olympic Volleyball teams who placed 2nd and 5th overall in the MSF 2021 Hutchinson State Championship Tournament. Way to go Cubs! #StrongerTogether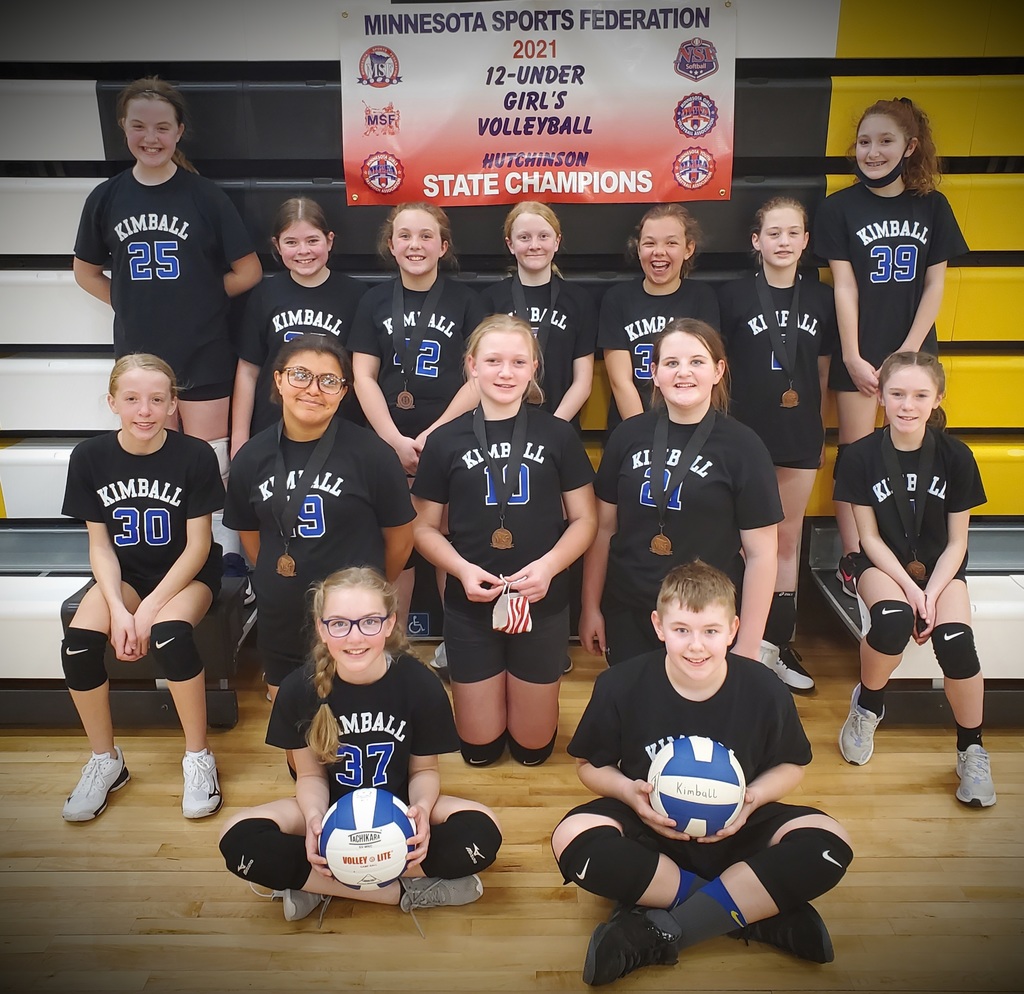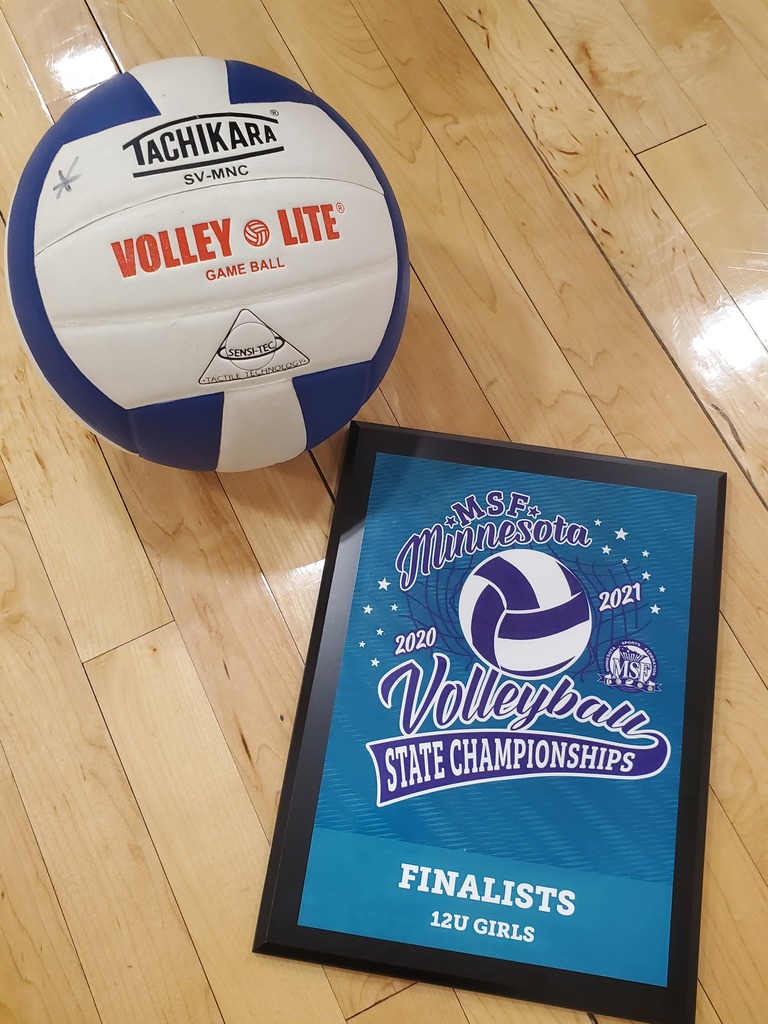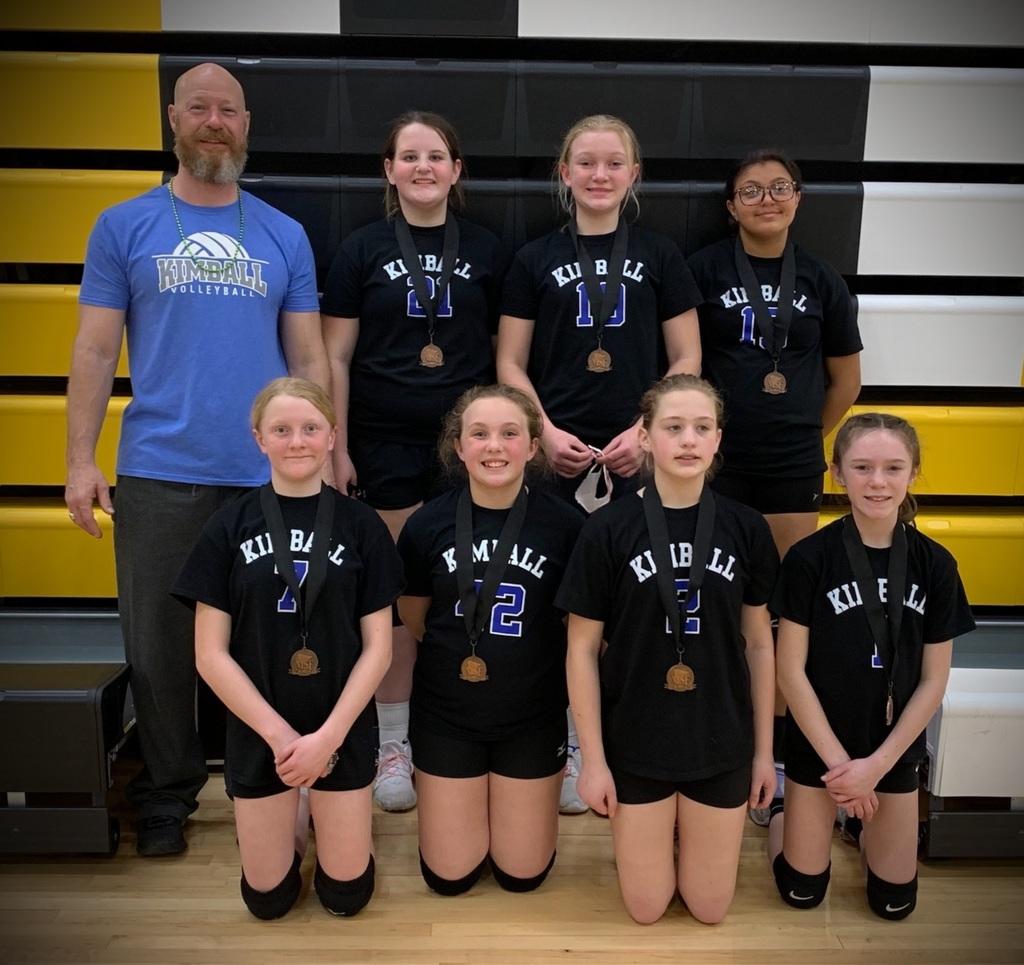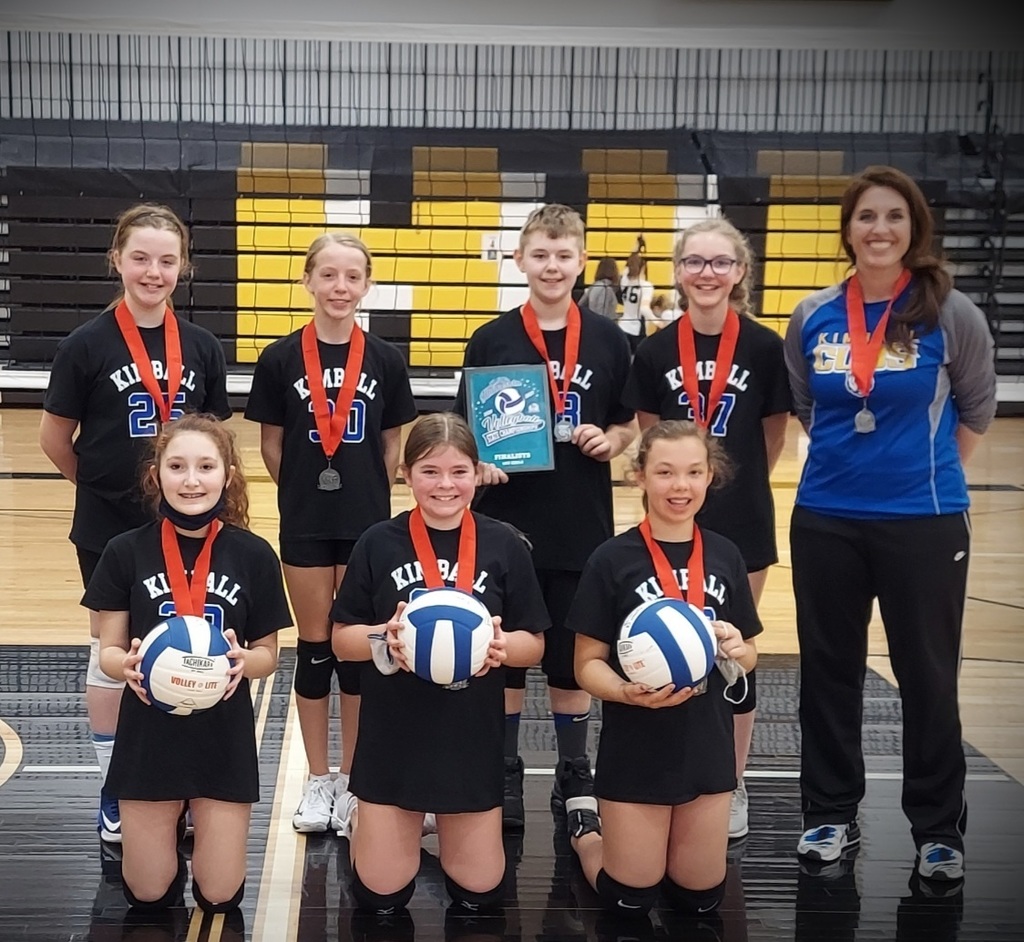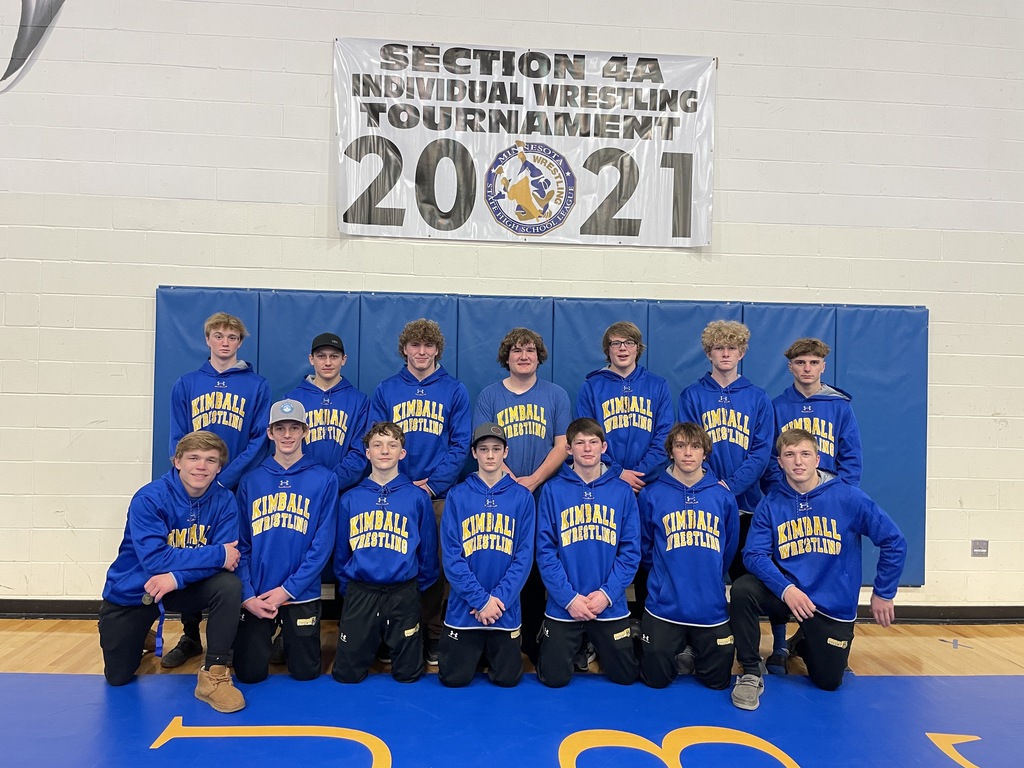 Sunday, March 21 is World Down Syndrome Day. KES showed their support today by wearing their mismatched socks!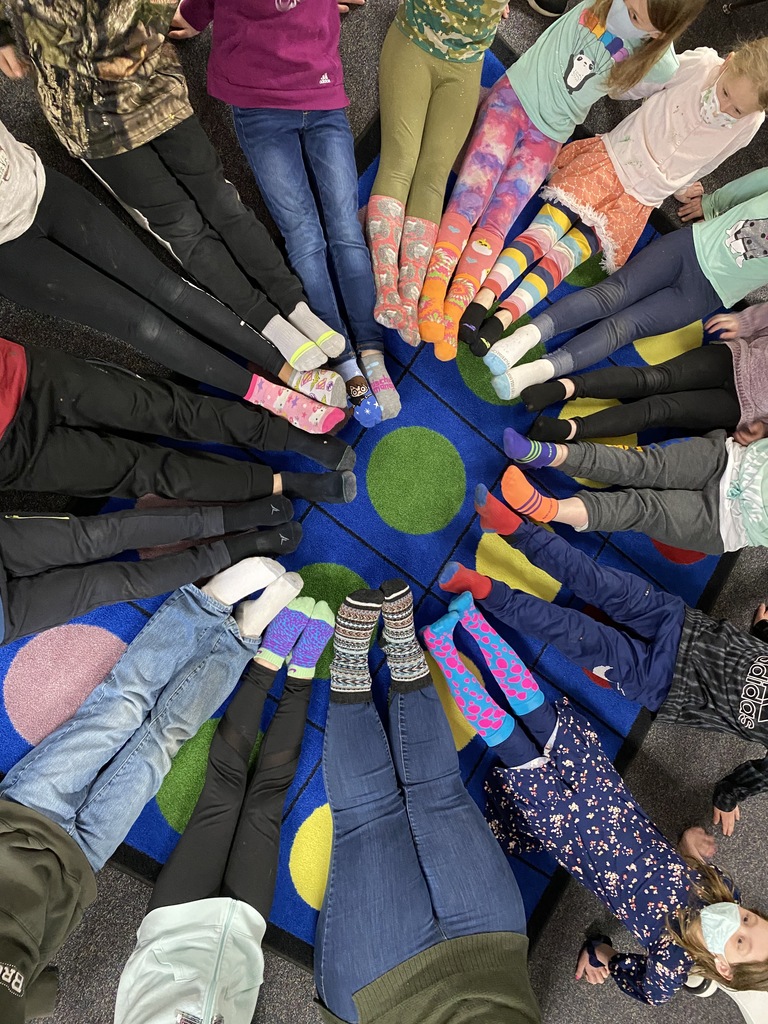 Girls Basketball Game tonight has been Cancelled. The Girls will play on Tuesday!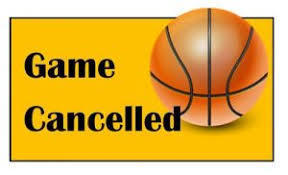 Congratulations Kimball Wrestling team advancing to round 2 of Individuals (Super Section) on Sat., Mar. 20 at Rochester! Way to go guys, we are proud of you! Also, Congratulations to Coach of the year - David Joseph, and Assistant Coach of the year- Ben Fox.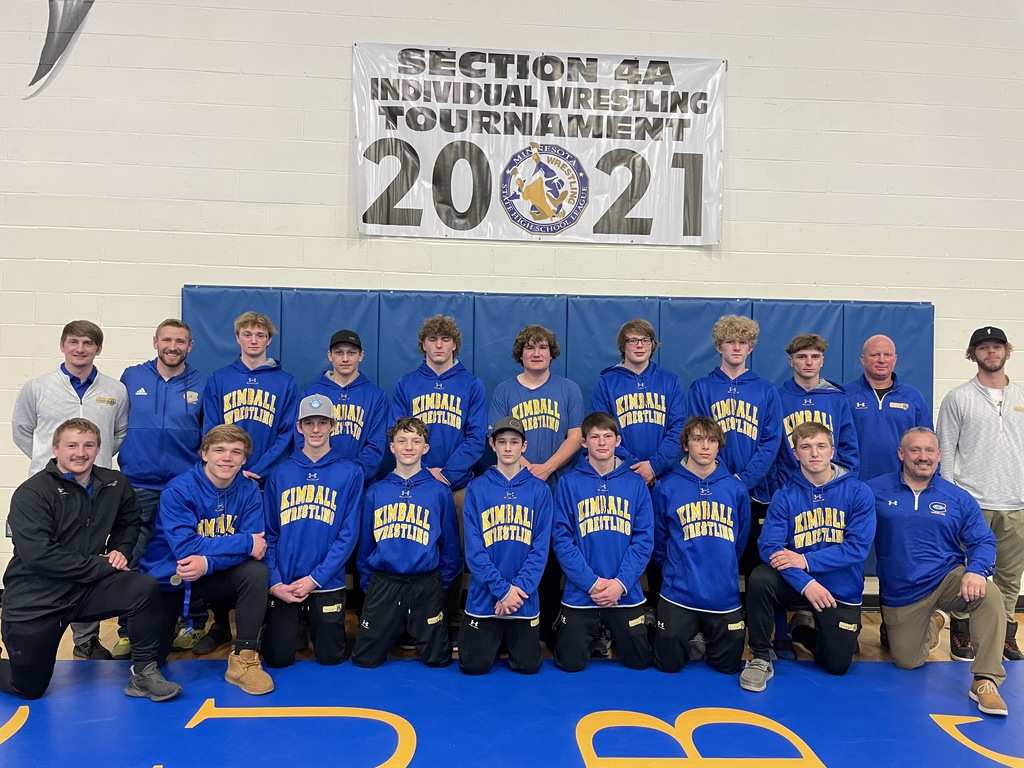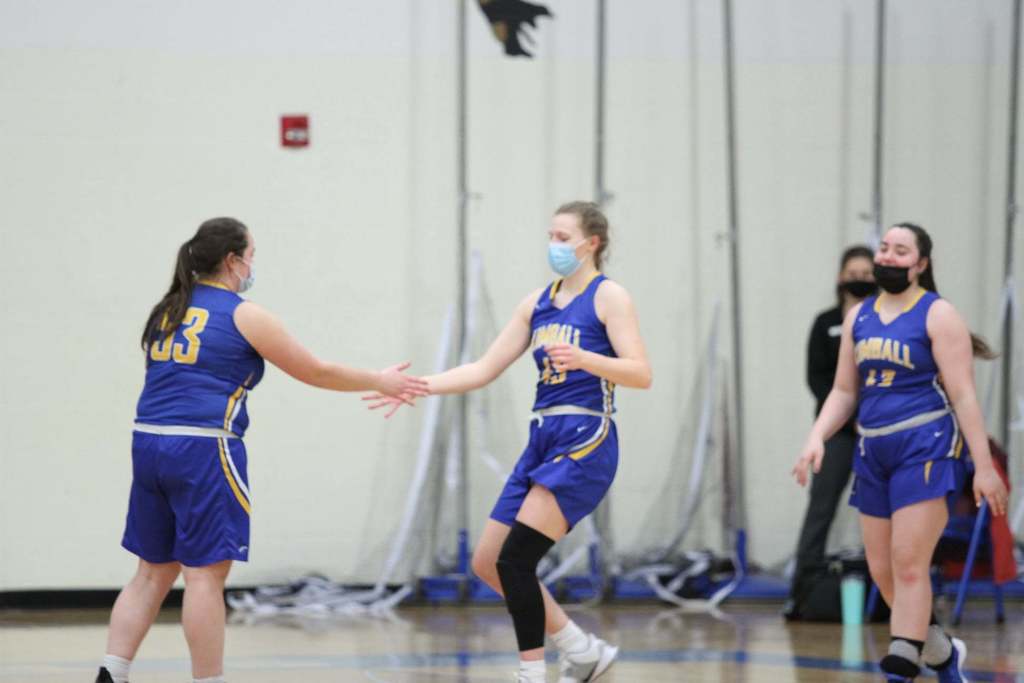 Due to inclement weather, 6th Grade Girls BB Pacesetter practice tonight is canceled. The first practice is rescheduled for this Wednesday, March 17, from 6:30-8:00 pm in the KES gym. Stay safe and GO CUBS!

Congratulations to the Kimball Wrestling Team. They are Section Champions defeating ACGC 34-21. Then beating Zumbrota Mazeppa 35-23 in the State Quarterfinals. Kimball now advances to State Semifinals on Sat., Mar. 27 at 9:00 at St. Michael vs. TBD. The team advancing on: Mark Schiefelbein, Jack Bollman, William Serbus, Chase Anderson, Jonny Serbus, Blake Brutger, Gavin Winter, Lucas Jurek, Alex Nelson, Brett Schiefelbein, Cody Leither, Logan Kuseske, Caden Guggisberg, Zack Holtz, Hank Meyer, Ashton Hanan, Haden Rosenow, Carter Holtz, Brandon Guggisberg, Nick Bowen, Ace Meyer. Congratulations, and Good Luck Cubs!!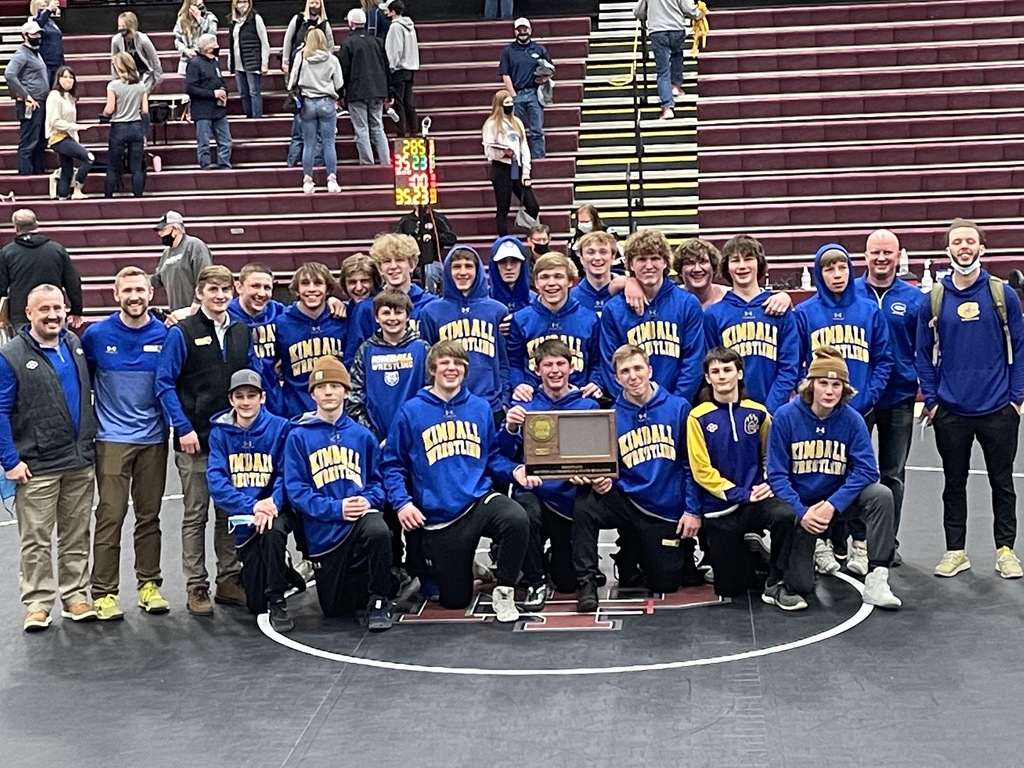 Livestream for today's (Sat., Mar. 13) State Wrestling Team Tournament @ New Prague, 4:00 will be PrepSpotlight.tv There will be a charge for this. Go Cubs!!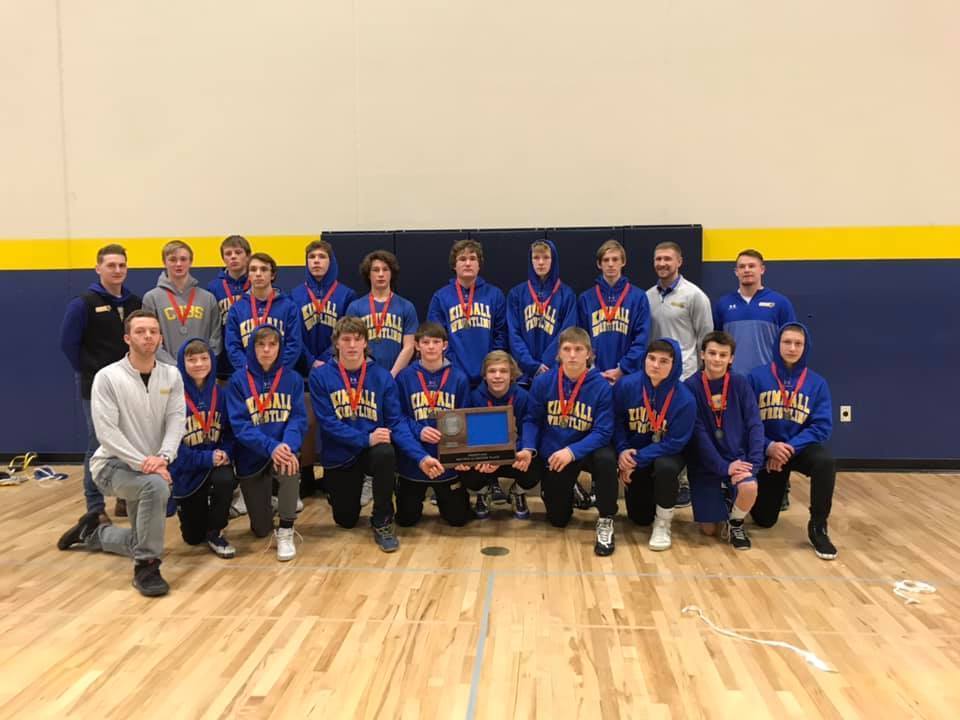 Girls Basketball Results vs. Swanville, (3/11): Varsity: Kimball 62, Swanville 30. Jv/C. Combined team/game: Kimball 27, Swanville 26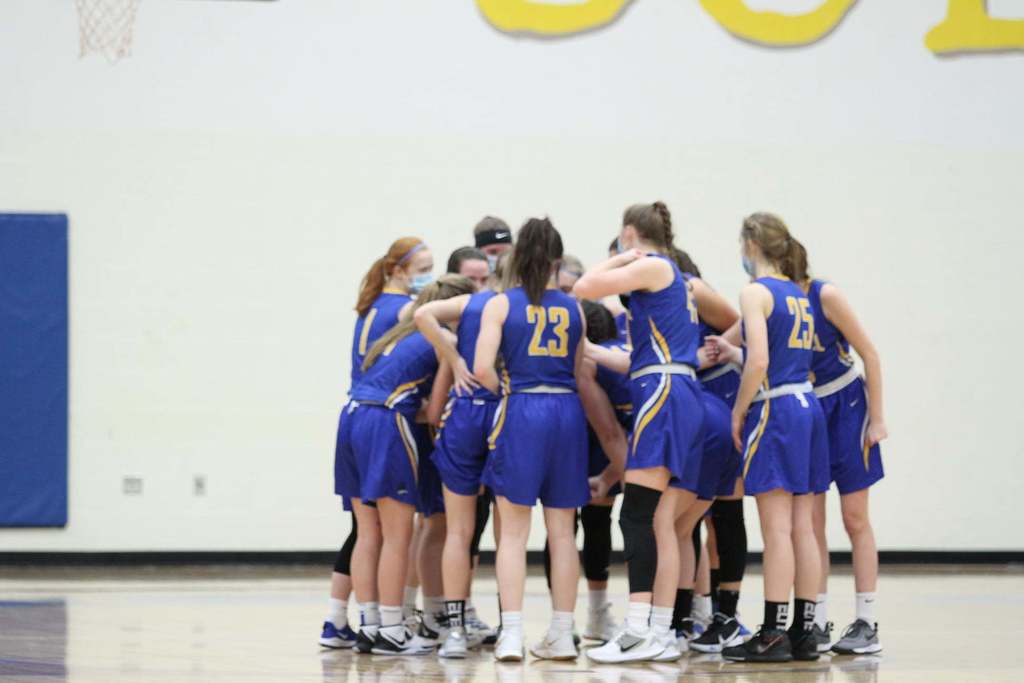 We would like to thank our school social workers in recognition of School Social Worker's Week. You touch the lives of so many students in such a positive way. Thank you for all you do!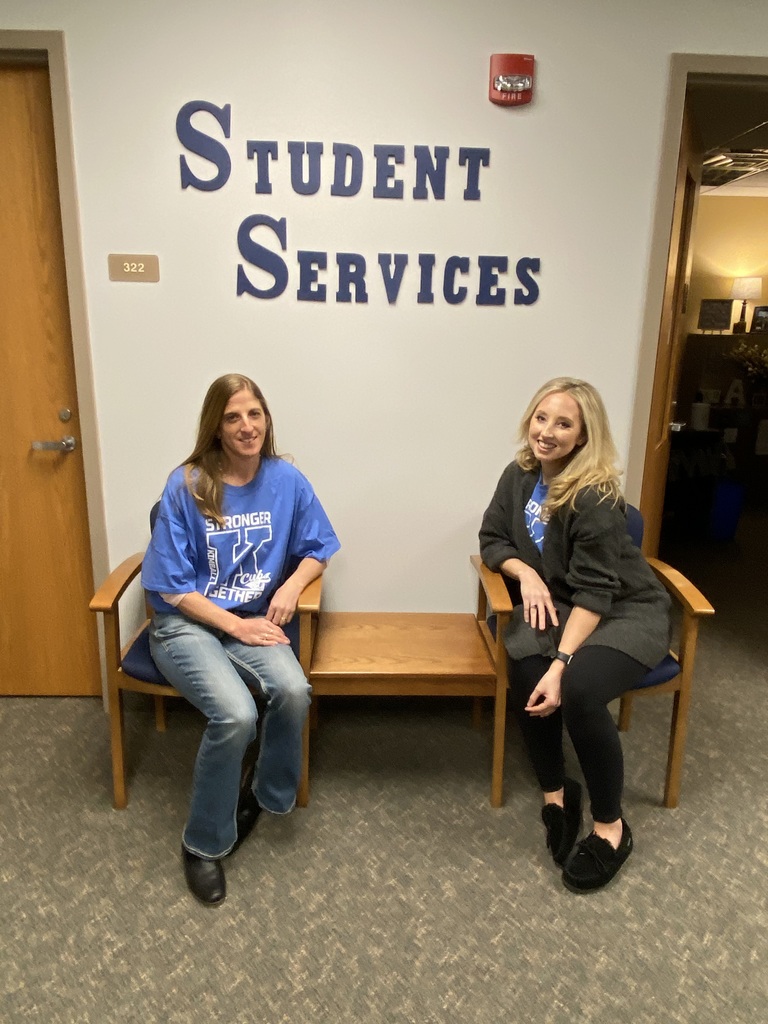 Congratulations Gavin Winter on his 100th win in wrestling! We are proud of you Gavin!! Go Cubs!!

Congratulations to the Kimball Wrestling team heading to the State Tournament after beating conference and section foe HLWW 52-18 at last night's matchup. This is Kimball's 6th time heading to the State Tournament as a team. We will face conference and section foe ACGC for the section title and the state preliminary match-up at the State Tournament in New Prauge tomorrow (3/13) at 4:00. Winner of that match will wrestle the winner of Class 1A in the Quarterfinal match. Representing your Kimball Cubs are: Seniors: Captain Zack Holtz, Captain Alex Nelson, Brandon Guggisberg, Juniors: Captain Ashton Hanan, Captain Carter Holtz, Ace Meyer, Nick Bowen, Cody Leither, Lucas Jurek, Sophomores: Jack Bollman, Chase Anderson, Gavin Winter, Blake Brutger, Brett Schiefelbein, Logan Kueseke, Caden Guggisberg, 9th Graders: William Serbus, Haden Rosenow, 8th Graders: Jonny Serbus, Hank Meyer, 7th grader: Mark Schiefelbein. We are very proud of you, Go Cubs!! (note: this is last years team photo)!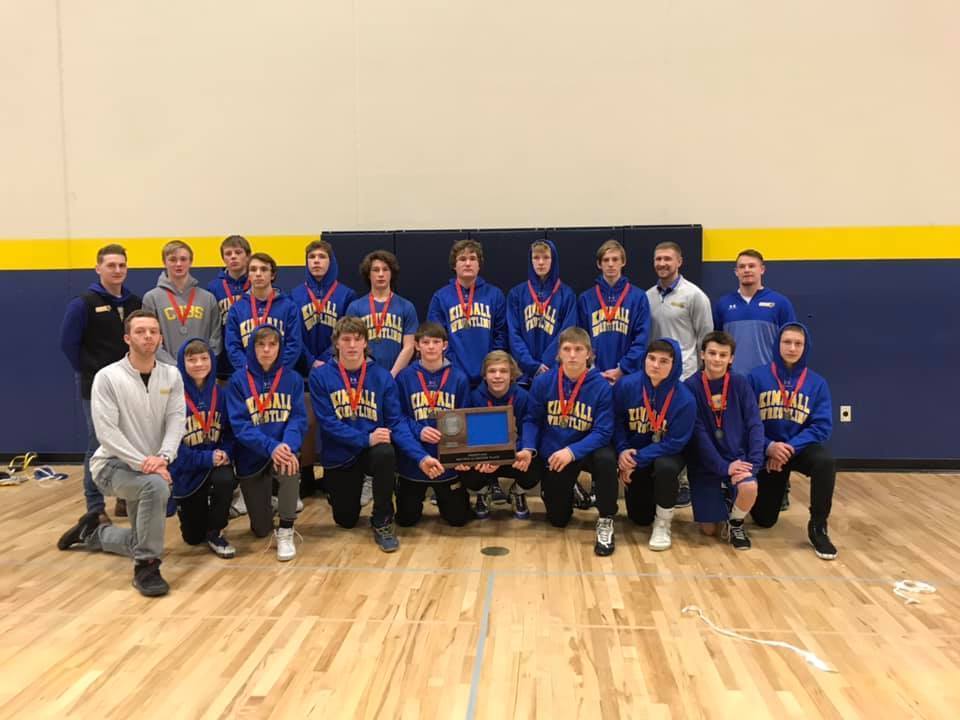 Wrestling Sections tonight (first round), Thursday, Mar. 11. Schedule as follows: NYA vs HLWW @ 6:00, Kimball vs. (the winner of the 6:00 match) at 7:30p. Livestream it via You Tube here:
https://www.youtube.com/watch?v=Dl4LWldjwe8