Kimball FFA is selling meat boxes to support the new town library. Check out the flyer for details.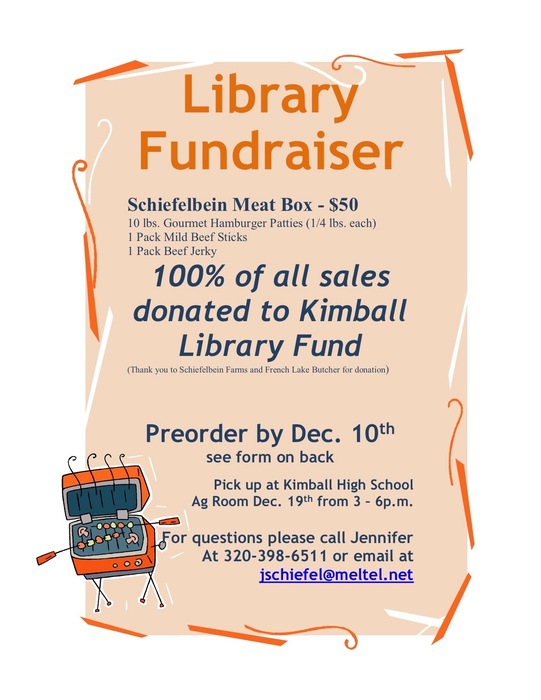 Cubs 53 Royalton 45 boys basketball

Royalton 17 Kimball 16 at half

Boys basketball hosting Royalton tonight down 13 to 7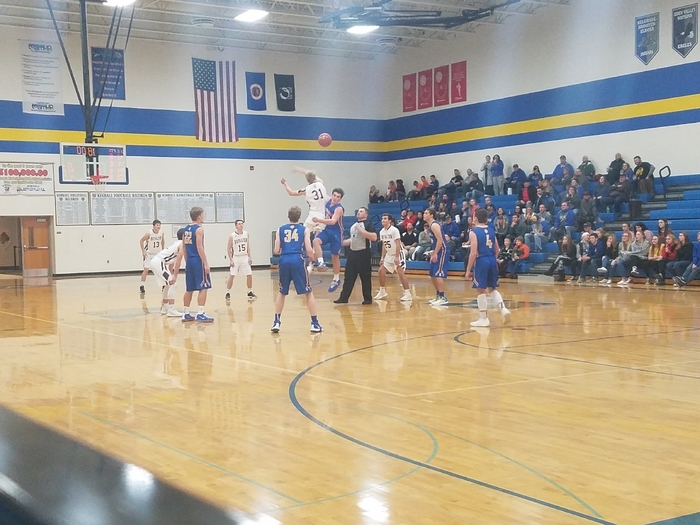 The PIE Raffle runs through Friday. Other donations and baskets include: $100 to Backyard Garden Creations, $25 to Gohmann's, 1 adult activity pass, $100 in Kimball Bucks from Harvest Bank, 2 lg pizzas and a dozen donuts from Casey's, and a gift card to Kim-Built Country Store.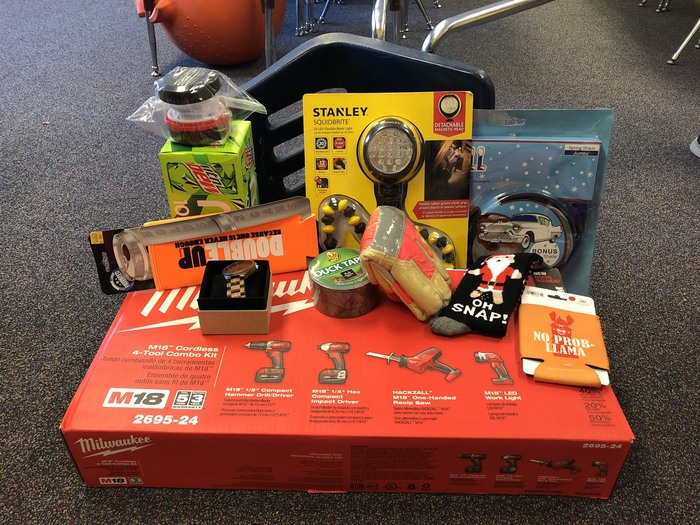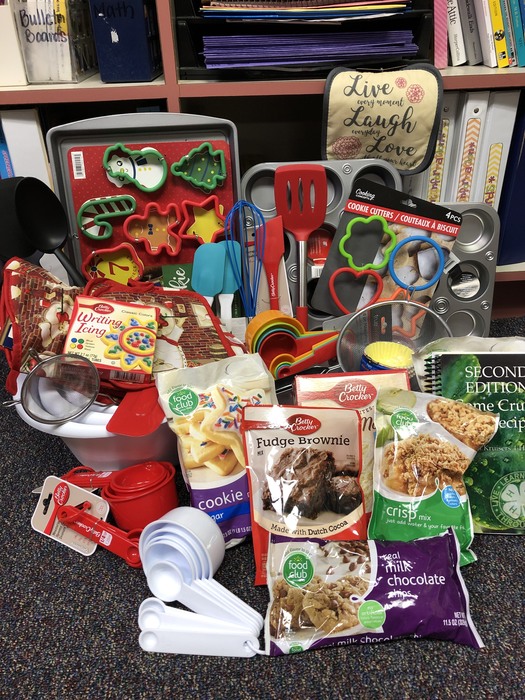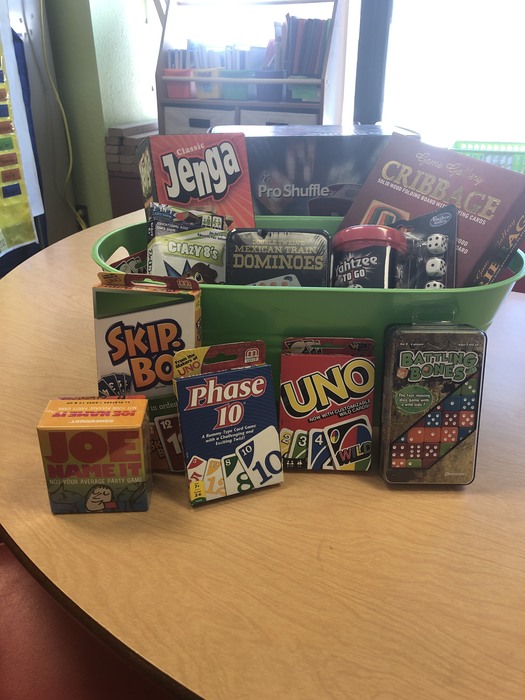 Congratulations to the November KES Students of the Month!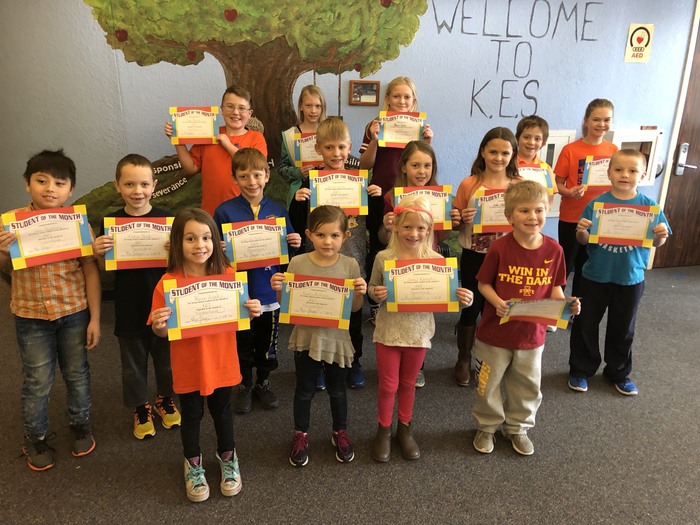 KAHS Students posing under the new school zone signs recently installed on Hwy 55. Reminder to drivers to slow down when students are present.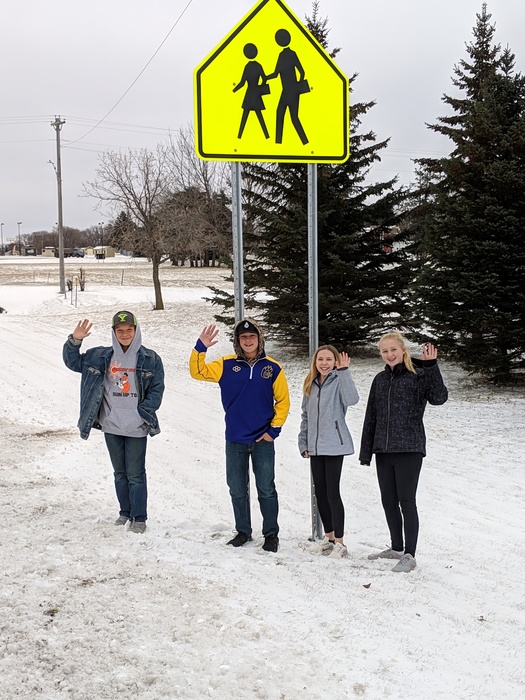 Kimball HS invites local business leaders to a Dec 17 lunch meeting to learn about partnering with us in Youth Apprenticeship. Contact Nancy Bonnifield, HS Principal for more information. Spread the word!

Cubs final 43 Royals 58

Cubs 33 Royals 44 with 9 minutes left

Cubs 24 Royals 26 at half

Girls Basketball hosting Royalton tonight down 12 to 6.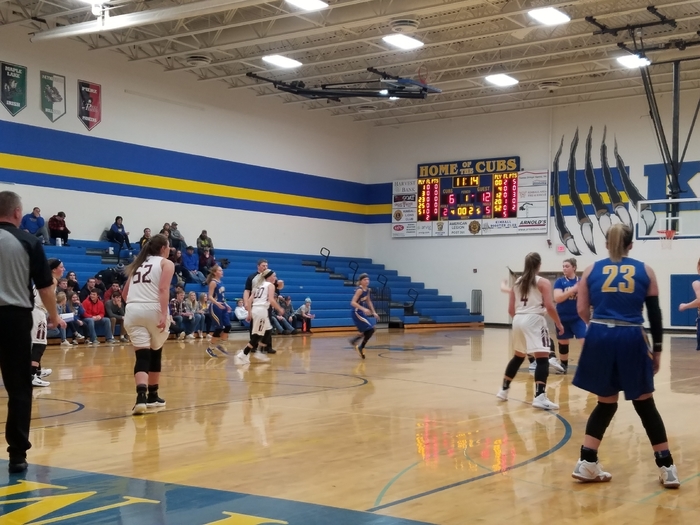 Reminder: Community Education Ski/Snowboard Program deadline is November 30. Register online at the school web site, return registration form to Community Education or call #320-398-7700 x 1112 to register with credit card over the phone.

Last Chance! RSVP for the Parent Information Meetings to be held on Wednesday. 5:30 meal; 6:00 presentation. Call KES at 320-398-7700 x2500 or KAHS at 320-398-7700 x1301.

Children ages 5 and under are invited to participate in our ECFE Holiday Make & Take event on Thursday, Dec. 6th from 6:00 - 7:30 p.m. We hope you can join us!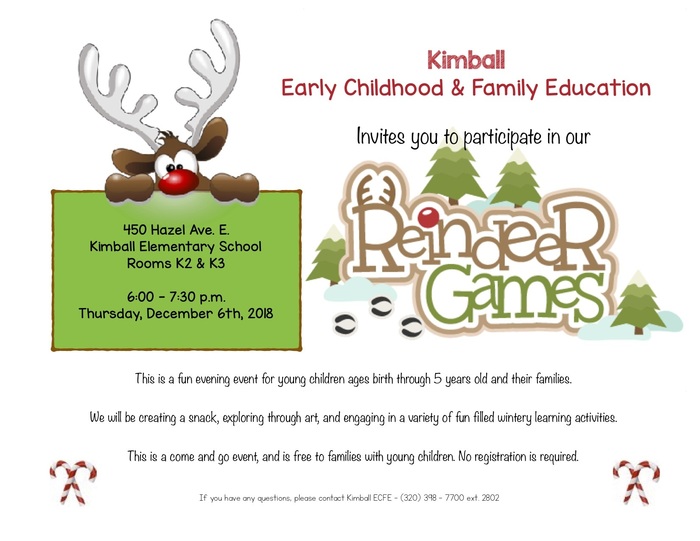 Happy Thanksgiving from these adorable first graders! They enjoyed a feast that included applesauce that they made themselves.

Kimball Elementary is hosting a Parent Night! It will be on November 28th at 5:30. Childcare and refreshments will be provided at no cost! Topics covered include Title 1 services, free/reduced lunch, technology in the classroom, and navigating the school website.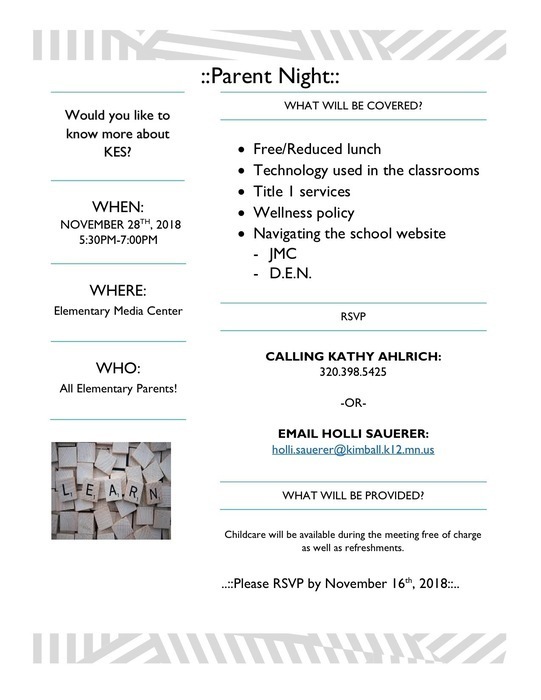 Grease

Kimball presenting Grease musical tonight at 7:00, Saturday at 7:00 and Sunday at 2:00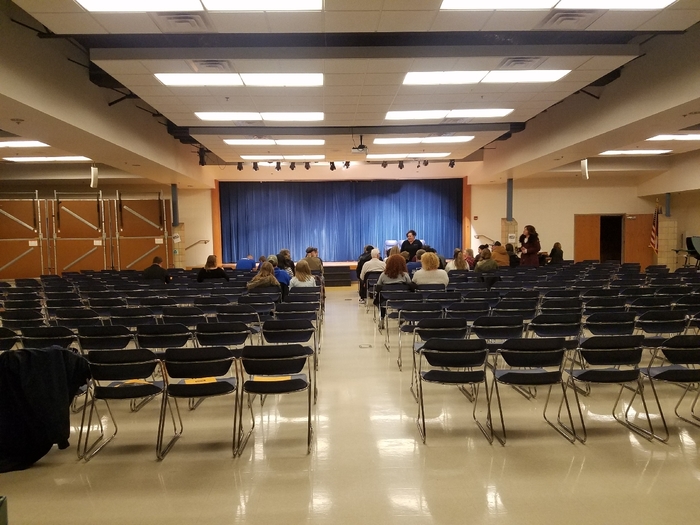 Kimball Volleyball Club (formerly JO Volleyball) will hold team try outs on Sunday, November 18 at 5 pm in the high school gyms. Note time change so families can attend the Kimball Fall Musical, GREASE. Parents will meet once the try outs have started.