Congratulations to Abby Truenow and Ryan Serbus, our 2018 Geography Bee champion and 2nd place winner! Abby defended her 2017 title against 9 other 7th and 8th graders! Good job Abby and Ryan!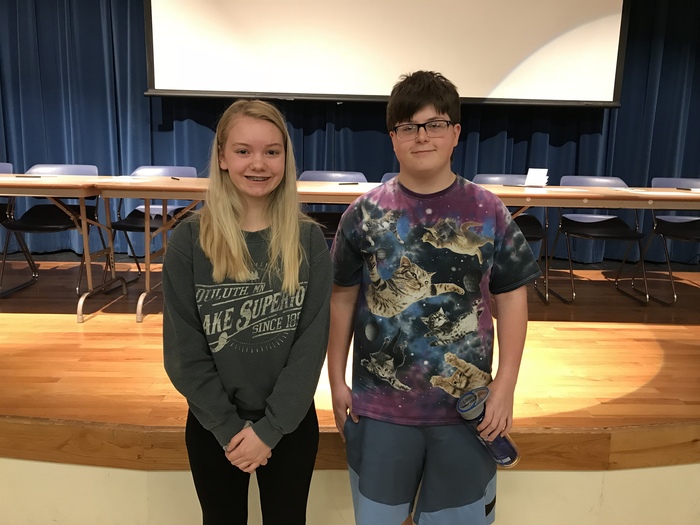 PLCs were working hard at 7:30 this morning.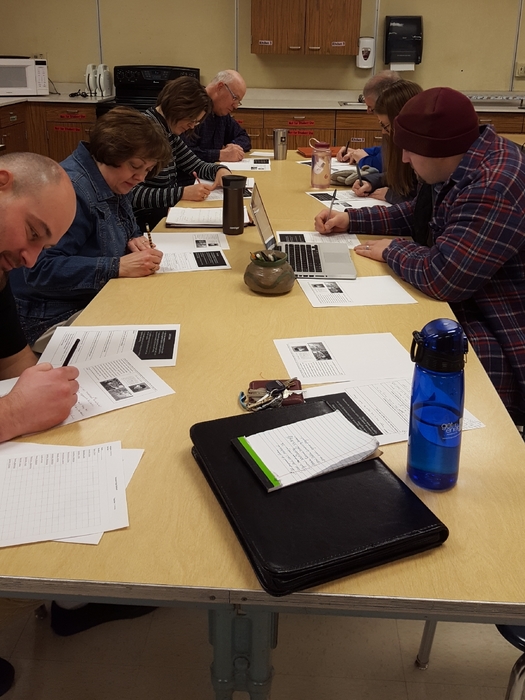 Congratulations Abbey Schiefelbein District AAA Champion Abbey won District AAA competition representing Kimball High School and will advance to regions Jan 31 at Holiday Inn.

Robotics getting ready to start, come on out!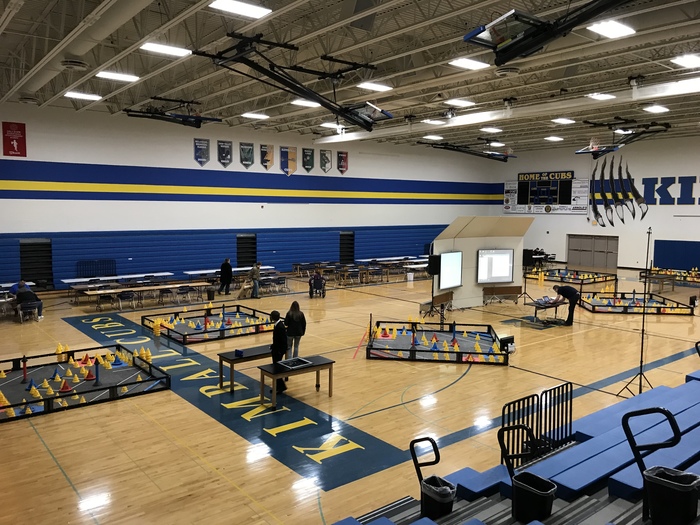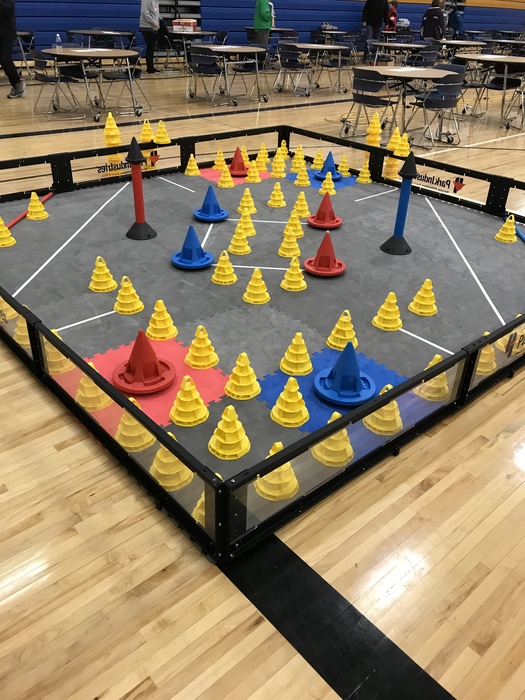 The St. Ben's Women's Hockey Team visited Kimball Elementary today and our students had a great time! Thank you ladies!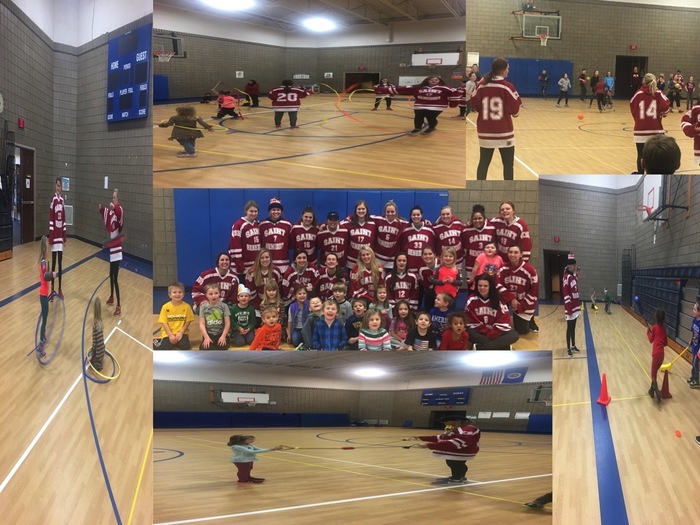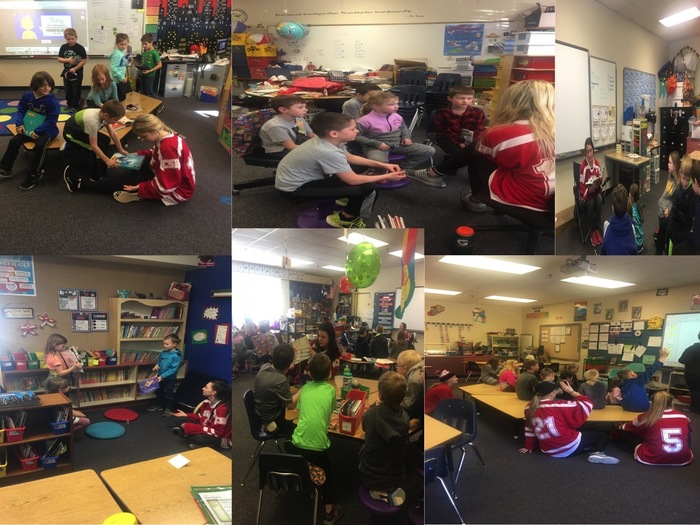 Second graders are creating a mural representing their Minnesota Community. Drive by the east side of the elemantary to see their artistry.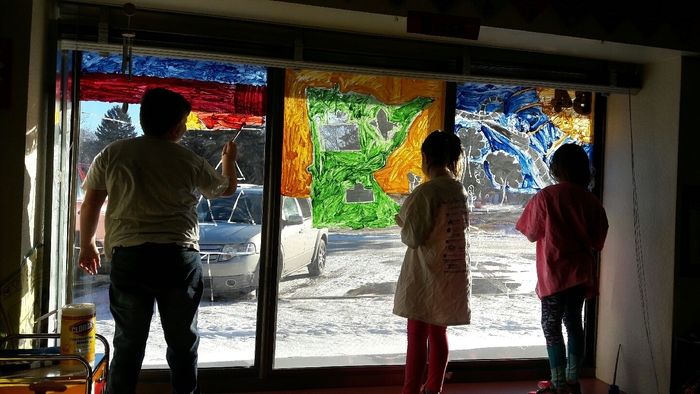 Thank you Kimball Parents and Community for all that you do for our children! Your continued support never goes unnoticed!

Come and be a Cub! PreSchool Registration and Kindergarten Round Up is February 8, 2018 6-7:30 at Kimball Elementary School. See you there!
Community Educaiton Ski/Snowboard Program is going to Powder Ridge today! Beautiful weather for outside fun : )

Stand Up Day is Tuesday at KES. Students...remember to wear your orange shirt. Focus is "What do I do if I know someone is being bullied?"

Congratulations Michael Hoffmann CMC Athlete of the week for Dec. 11-15. In three wins Michael had 45 points, 19 rebounds, 5 assists, 1 steal and 5 three pointers. He was also named to the Kimball Holiday All Tournament Team.

Congratulations Bailee Schiefelbein took 2nd at Regions in Bureau Discussion: Meat, and is heading to State! Also, The Small Animals Team placed 9th. Great Job!

Check out free ebooks from Capstone publishing. Over 3,200 available titles, but hurry as this offer expires Jan. 15th! Visit the Kimball high school media webpage for full details.
Sixth graders at Triple R for lunch. They were applying their math skills by calculating taxes and tips for their meals.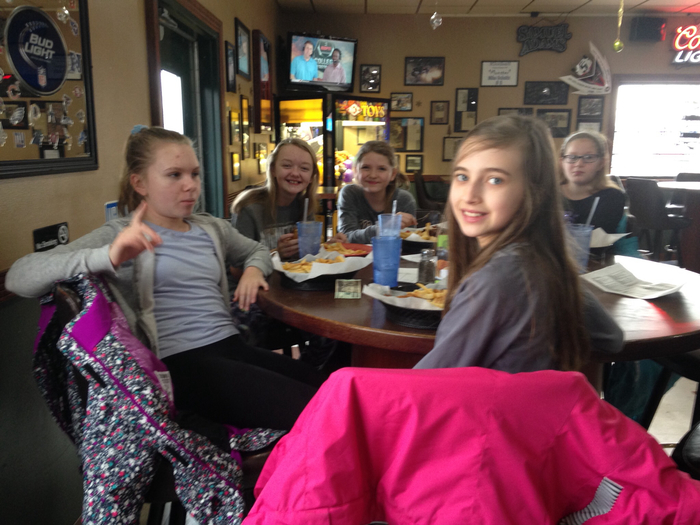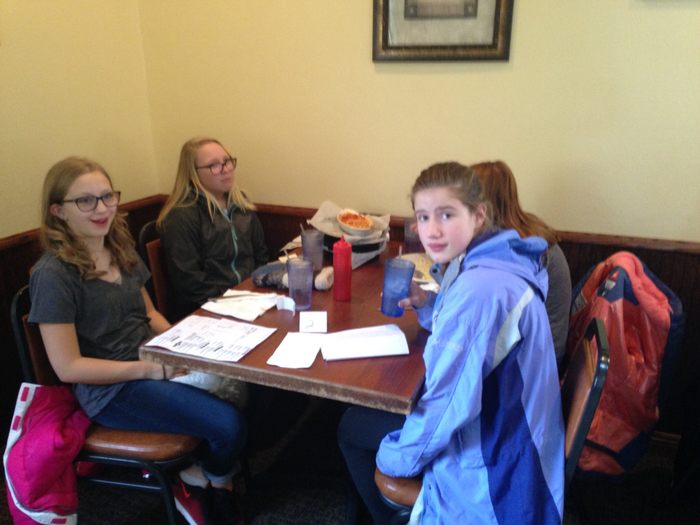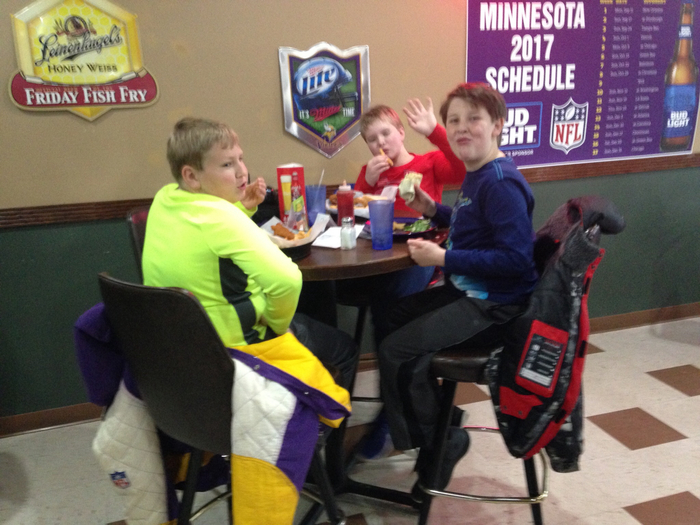 I would like to wish all of our families a Merry Christmas and a Happy New Year. I hope everyone will have a joyous time with their families.

Kimball high school students and staff celebrating the holidays and acting out popular commercials by doing skits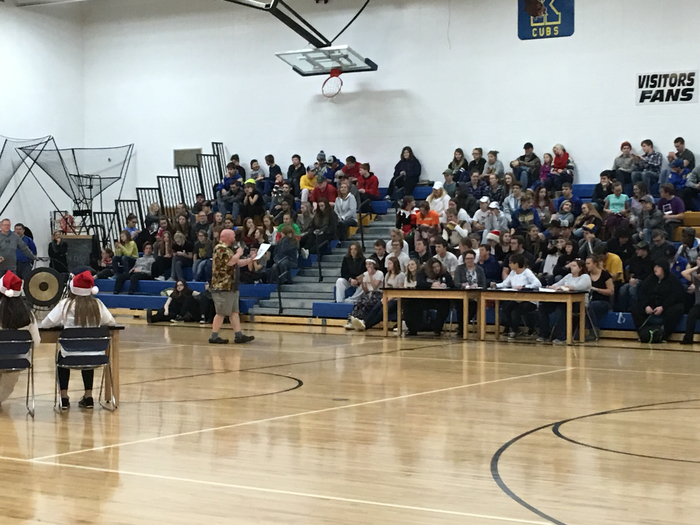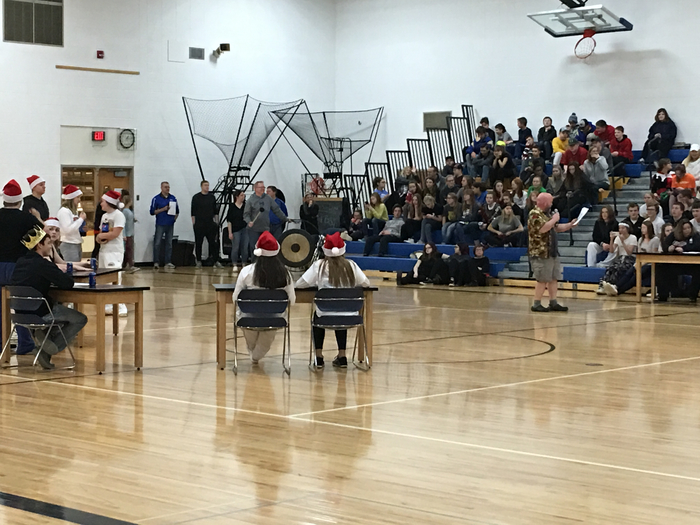 Check out the new gingerbread houses made by our students in FACS.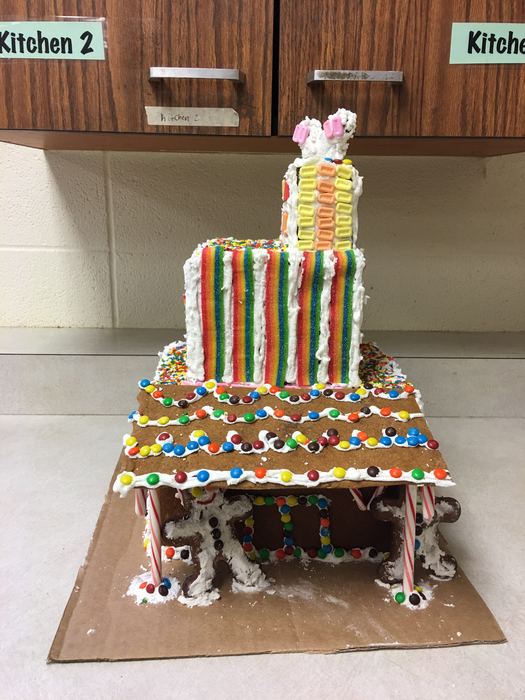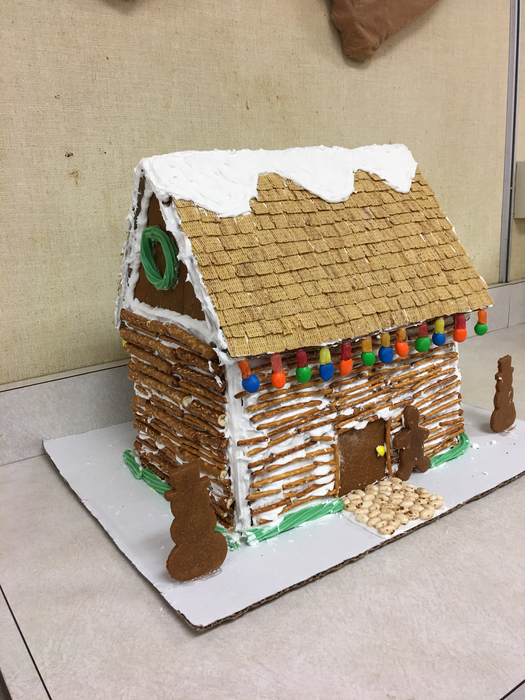 High School choir students sang Christmas Carols to the office staff in 4-part harmony. Beautiful!

8th grade boys basketball team wins Central Minnesota Conference tournament December 16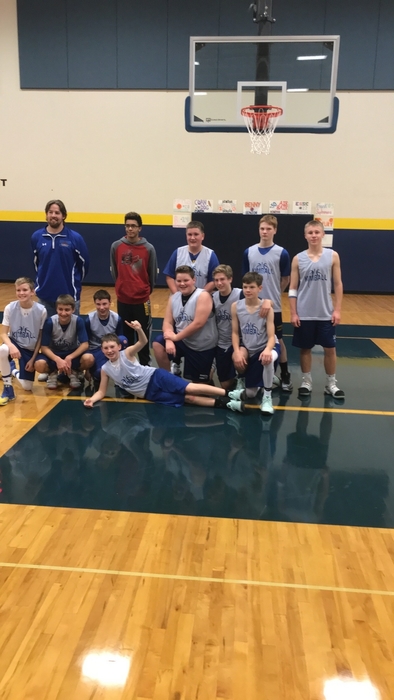 Last week eager readers were able to choose gift-wrapped books to take home and read over the holiday break. The challenge to join is still on so don't ignore the fun! Stop in for full details.