Seniors at feed my starving children for service project!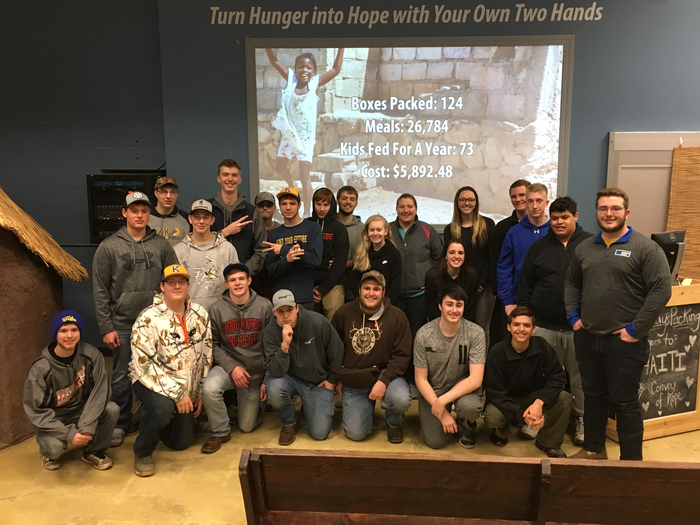 Trap team braving the elements to dominate the competition in future events.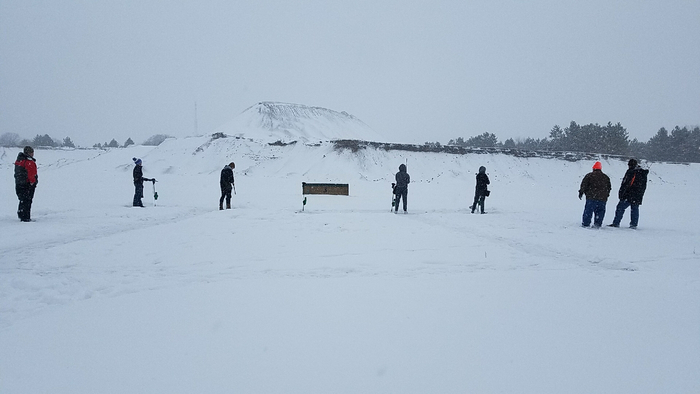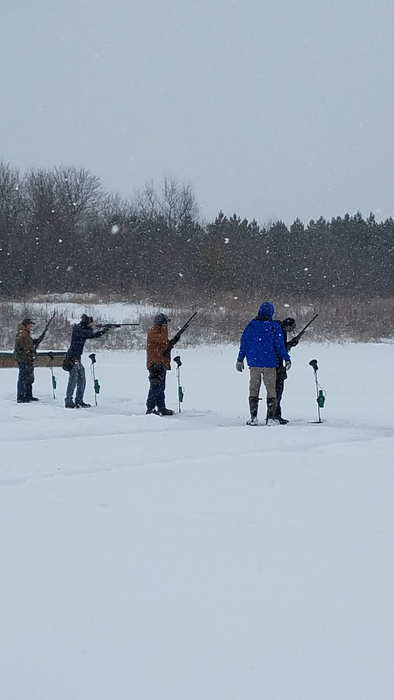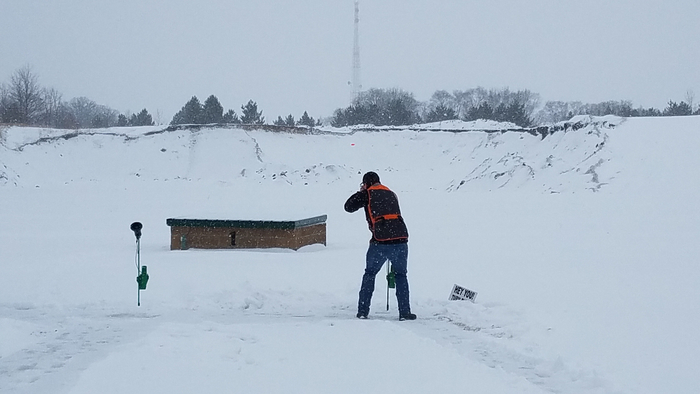 Kindergarten decorates bags for Open Arms. Open Arms is a nonprofit out of the Twin Cities. They make and deliver food to seriously ill families.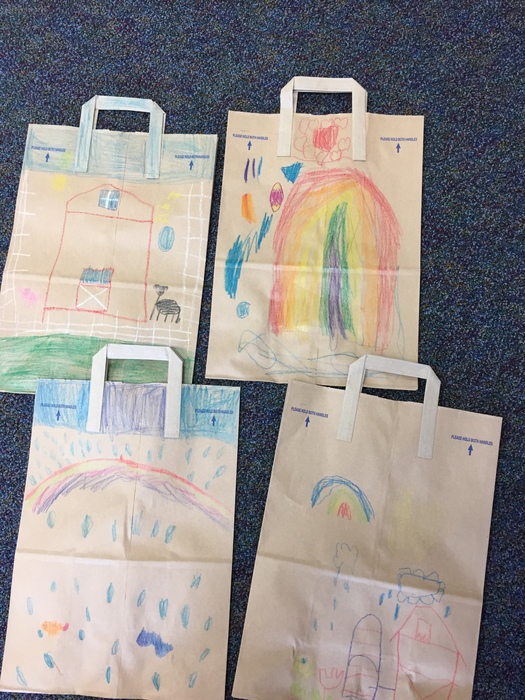 Spring Concert for grades 4-6. If you could not make it this morning see you tonight at 6:30!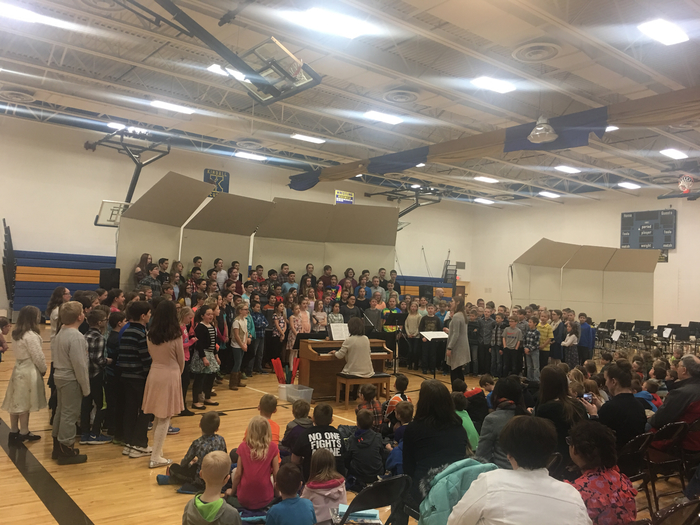 Abbey at state tournament game receiving medal for Region 5a winner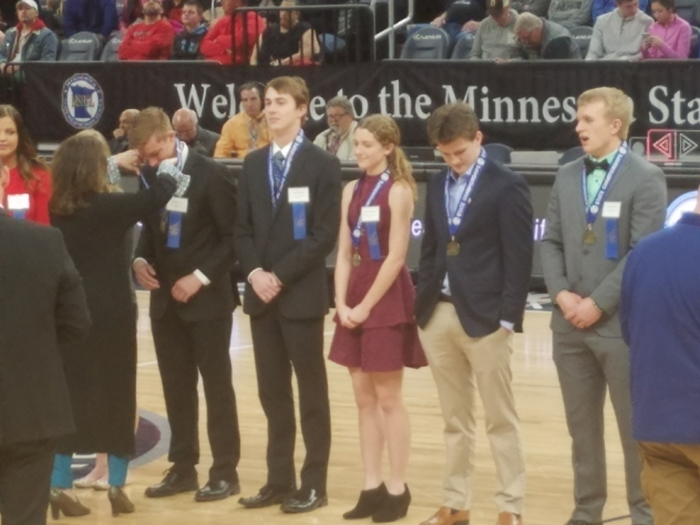 Abbey Schiefelbein competed today at state for the Triple A event. She will walk across Target Center floor as Region 5a winner at 2:00

Track kicks off season tonight at SCSU conference indoor event

Students in Grades 6-11, please complete the survey for the Fall Musical on the main activities webpage.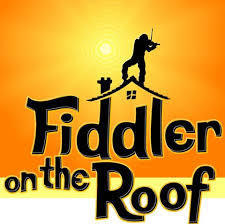 Ms. Olmscheid's second graders rocked their socks today for World Down Syndrome Day! Did you rock your socks?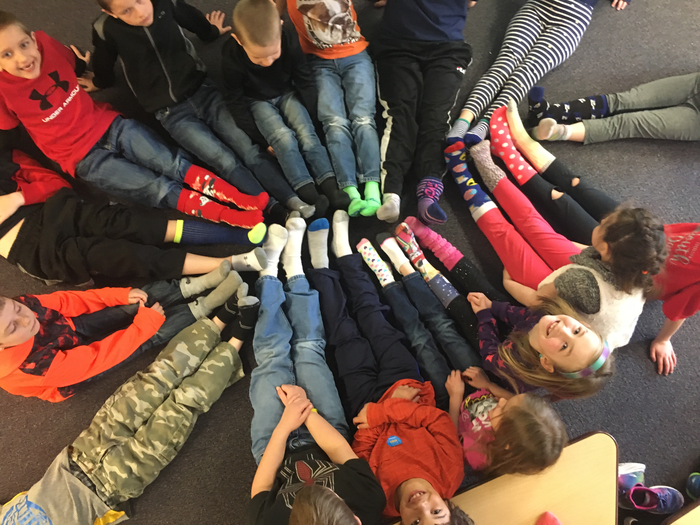 KAHS students at the MN Capitol today #RepHowejoinedus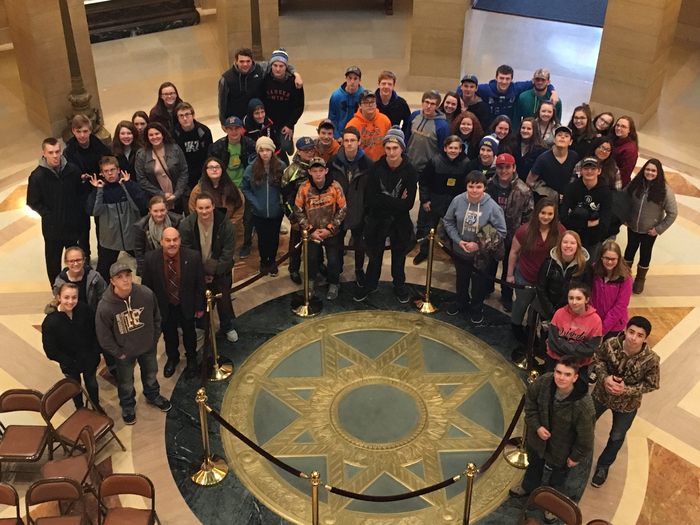 MN Capitol Trip REMINDER - CIVICS STUDENTS wear PROPER WEATHER ATTIRE and BRING $10 or bag lunch for our field trip TOMORROW, Tuesday March 20th

The second graders had a special reader today! Mike Mack from Wild Country 99 came to read today and talk about the importance of reading.

Cub has a protective glass case thanks to Robb, Zach Garding and Aaron Serbus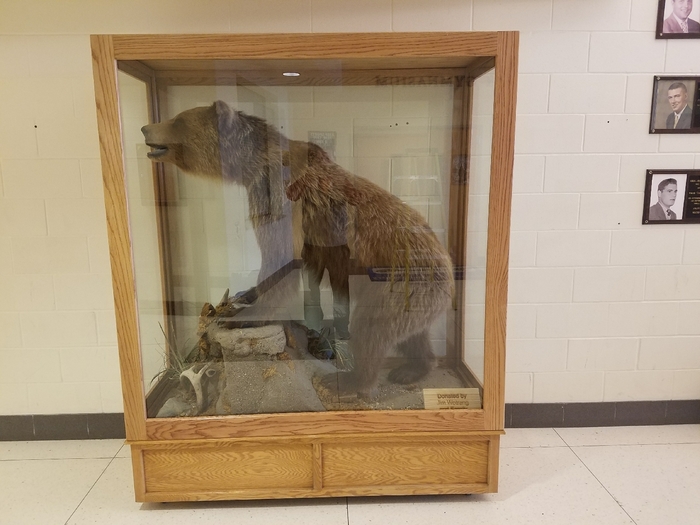 KES Students of the Month!

KES...Stand Up Day is tomorrow. Wear your orange shirt. Students will be role-playing bullying situations.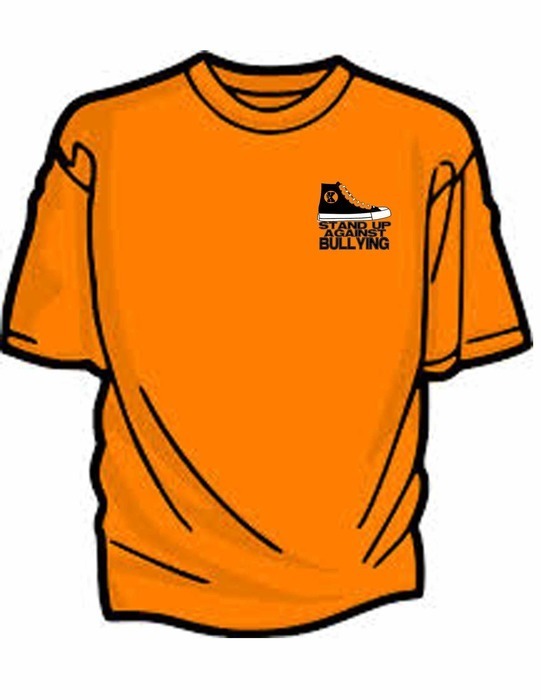 High School parent/teacher conferences are rescheduled for Thurs, Mar 15 from 3:30-7:30 pm.

Kimball Schools will be 2 hours late on Tuesday, March 6

Lunch Choice for Tuesday, March 6th is at Elementary Choice of Classic Cheeseburger OR Ham n Cheese Melt. High School Lunch is Choice of Classic Cheeseburger OR Ham n Cheese Flatbread.

Kimball Schools closed for Monday. No early child classes or evening activities.

Congratulations on a great season Varsity girls'!