FFA State Convention Results: Abbey Schiefelbein placed 1st with her Proficiency and will be competing at Nationals in the Fall! Food Science Placed 2nd at State and Abbey, and Maddie Truendow placed 2 and 3rd individually Meats placed 10th out of 30 teams Best Informed Greenhand- No results yet Chapter Conduct of Meetings- No final Results yet Congratulations to all involved!

Boy golf team takes 1st at meet with a 181, and 188. Adam Sanquist is individual medalist for both meets with a 38 and a 40

Baseball loses first game to Paynesville 11 to 2. Softball beats Paynesville 8 to 1. Track is at Maple Lake relays tonight

The school district has been notified by MNDOT that beginning Monday morning, April 30, and continuing possibly through Friday, May 4, the railroad crossing on HWY 15 in Kimball will be closed for repairs. This closure may impact bus pick-up and drop-off times for families with students on buses #3, 4, and 6. The bus company will try to keep the times as close to the normal times as possible, but will be traveling on a detour. Please be mindful in having your children ready for the bus a few minutes earlier, and know that they may return home just a bit later than usual. Student drivers coming to school from the south should also be made aware of the detour as well. Thank you
School of Fish is going on right now at Kimball Elementary School!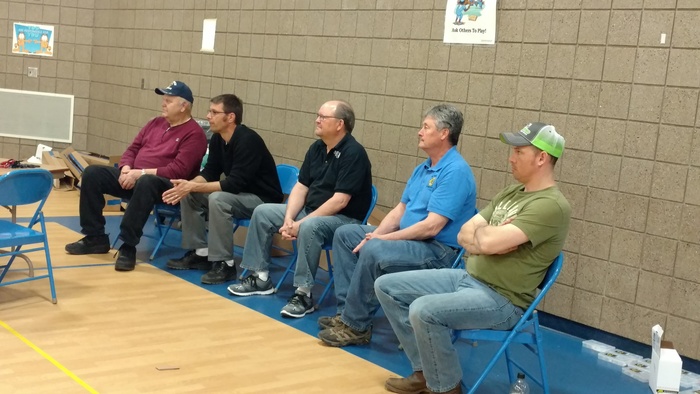 Congratulations to the Kimball FFA Members Heading to the State Tournament this Sunday. Go Cubs!

Students use new technology to conduct science experiments thanks to $15,000 in grant money.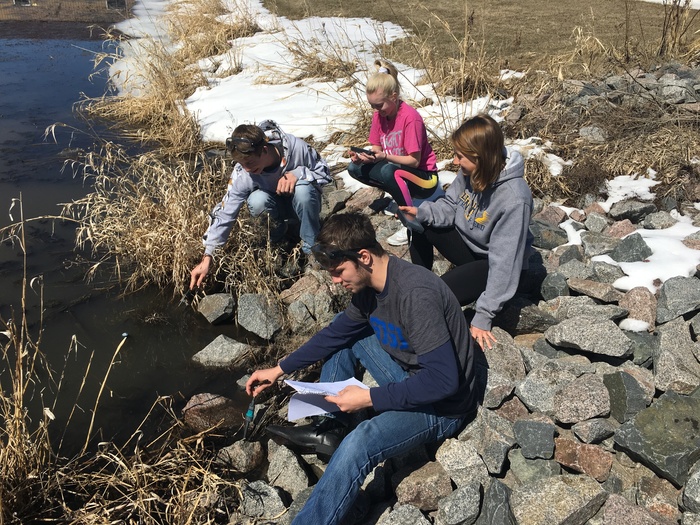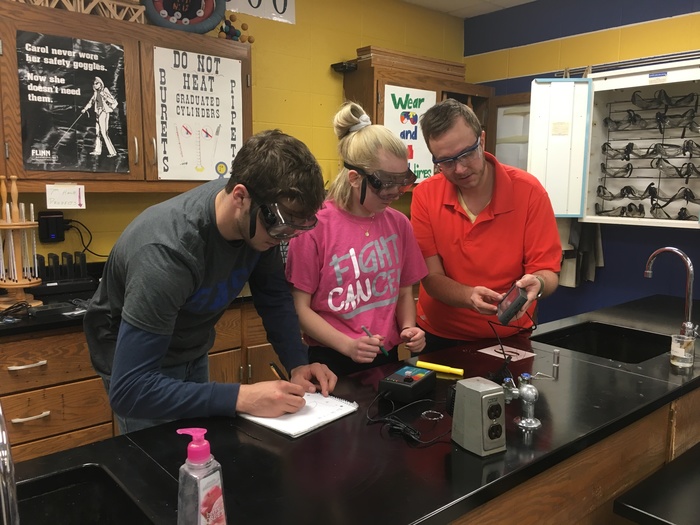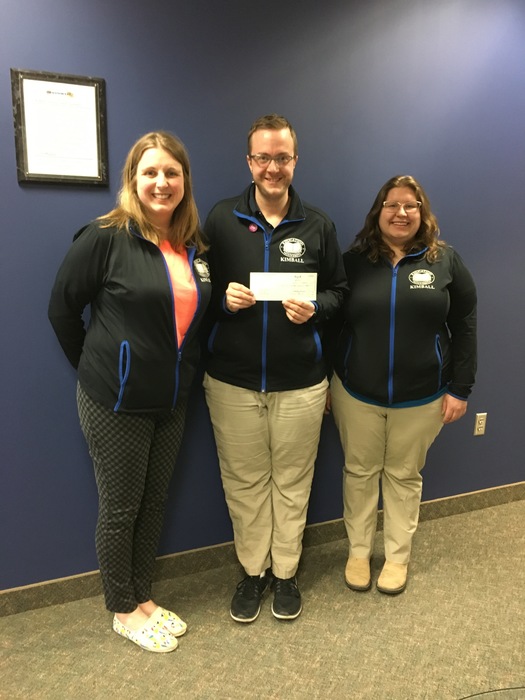 KES Student Government delivered over 1200 items to the Kimball Food Shelf that were donated during their annual food shelf drive.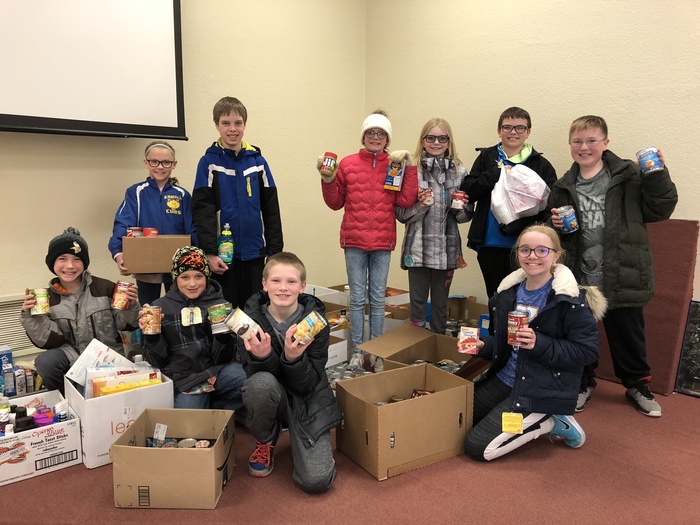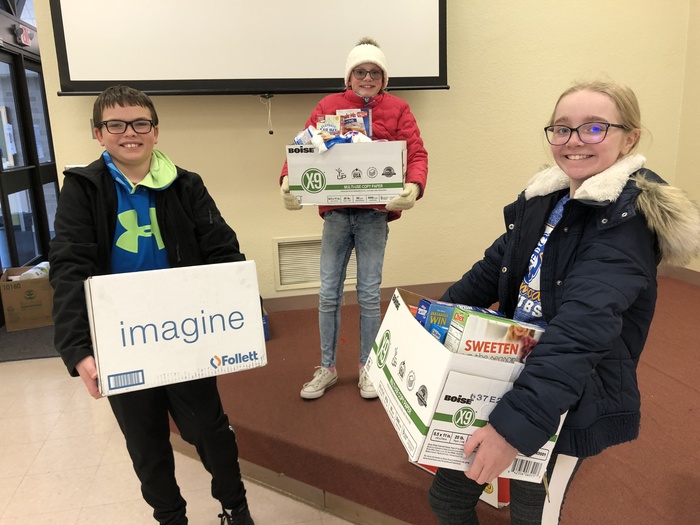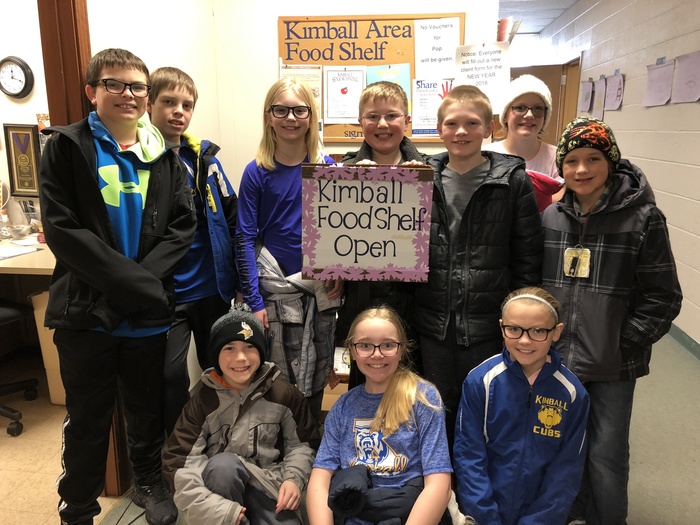 Day One Sports spoke with athletes today about summer strength and conditioning program. Sign up and information available on Cubs website.

Bailee Schiefelbein and Cailyn Kuechle placed 4th in the section speech meet at Albany last night.

The student government food drive sponsored Wacky Day today. Students and staff brought in food items to be able to dress their silliest!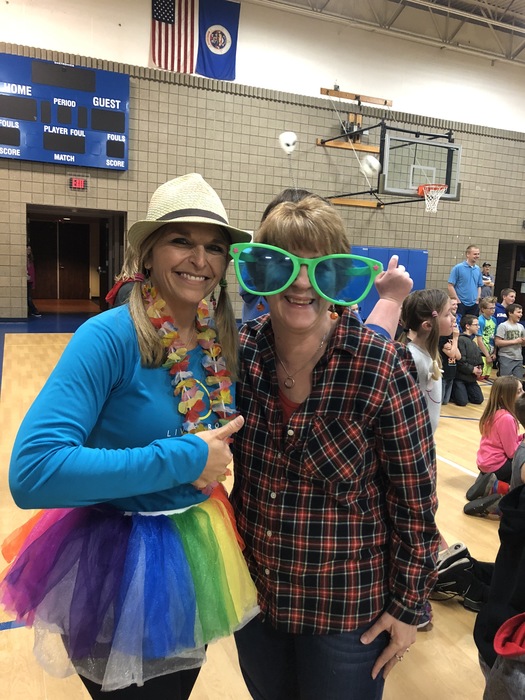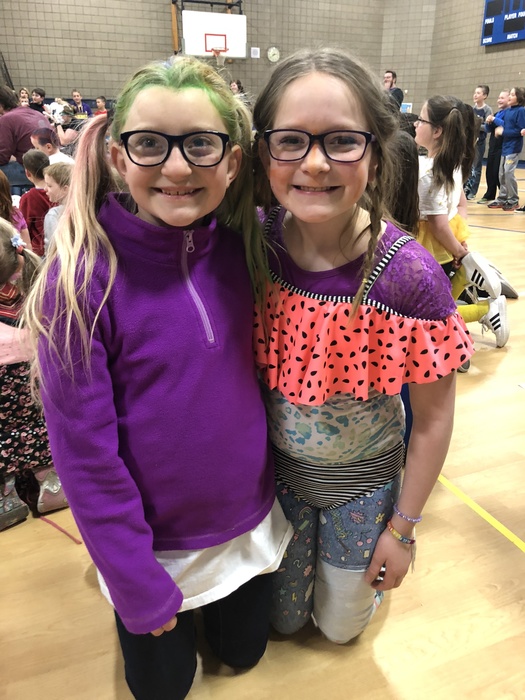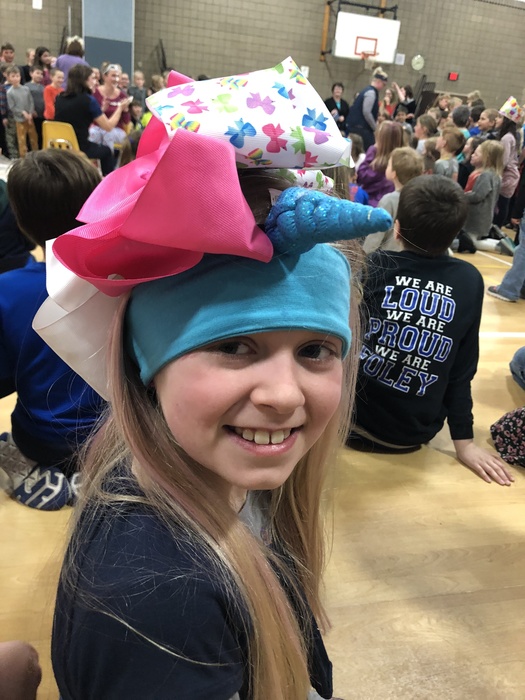 Mrs. Johnson got silly-stringed by students as a reward for their awesome job in raising over $1000 for Pennies for Patients!
https://youtu.be/I5uO602Z0Rc

Mrs. Ostby's 3rd grade had fun doing activities in the media center to celebrate winning the March Madness Book Tournament Bracket!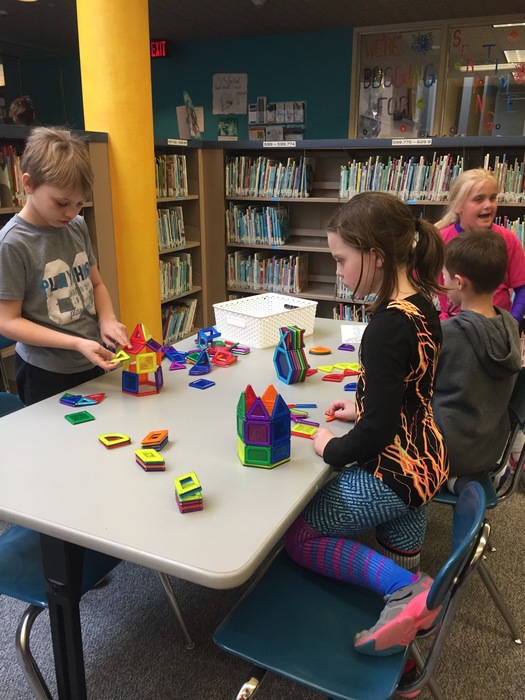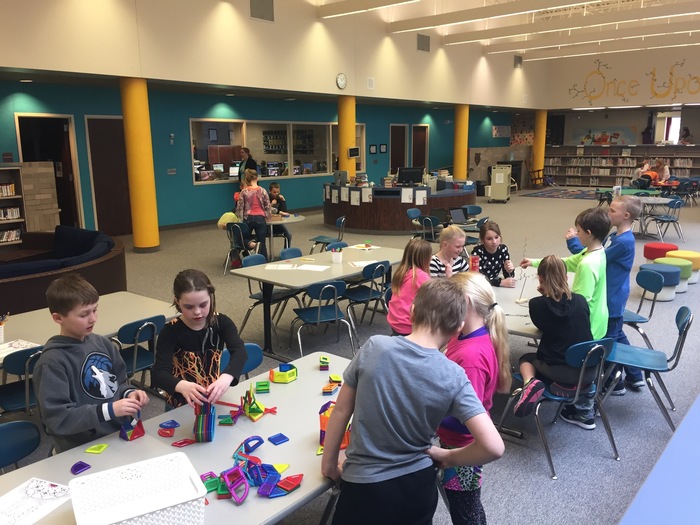 Students having fun at the elementary with the staff celebrating a successful fundraiser. Staff getting shaving cream to the face.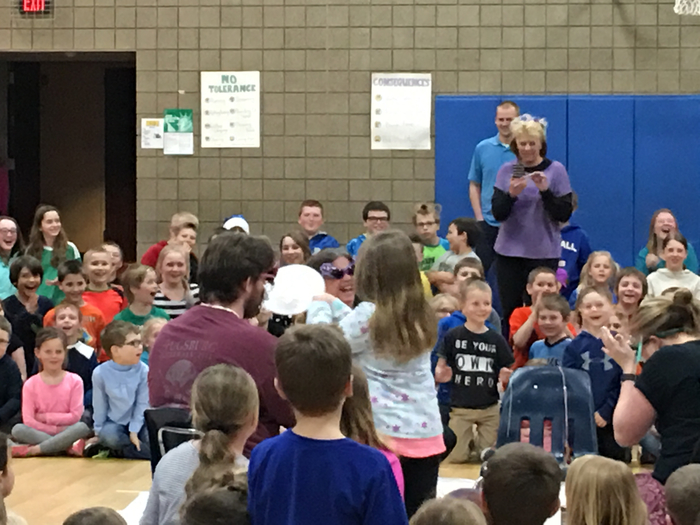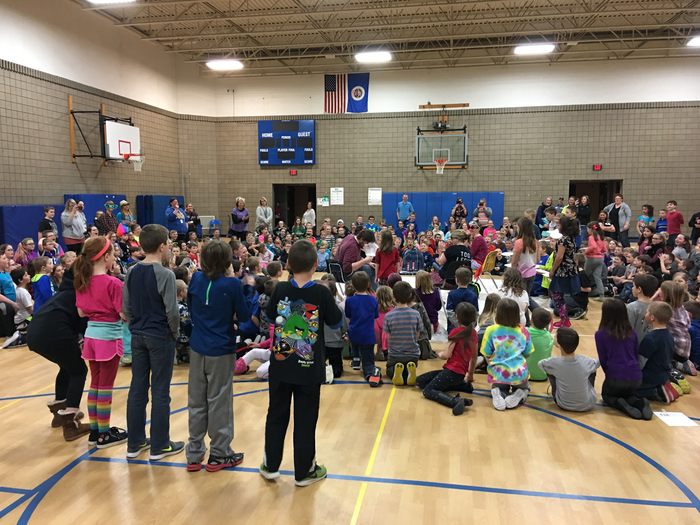 7th & 8th Grade Wrestling Team that took 7th out of 32 at NYWA State Tournament!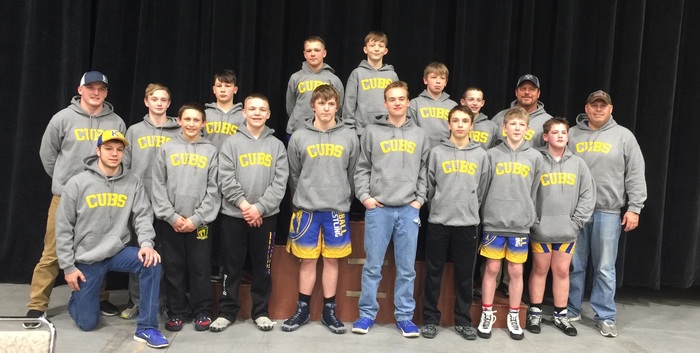 Congratulations to Kimball's 7 & 8th Grade wrestling team, they took 7th out of 32 teams at the NYWA State Tournament. Ashton Hanan took 5th, Carter Holtz took 3rd, Karson Schmidt took 3rd, and Mason Danelke took 1st. Mason also earned the Outstanding Wrestler Award. Congrats to all Wrestlers for a great season!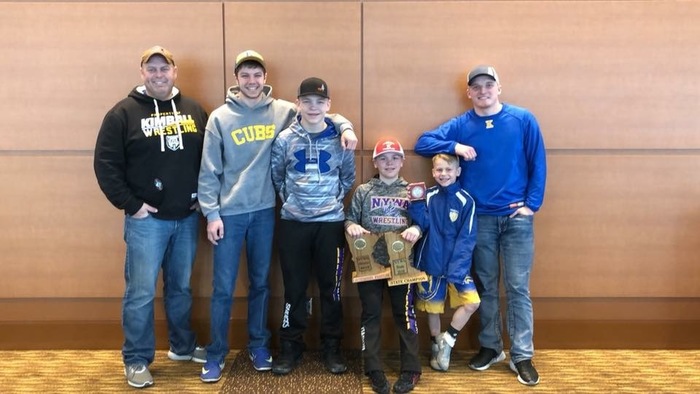 Love my Little Miss Kimball Rotalty @ Kimball Expo!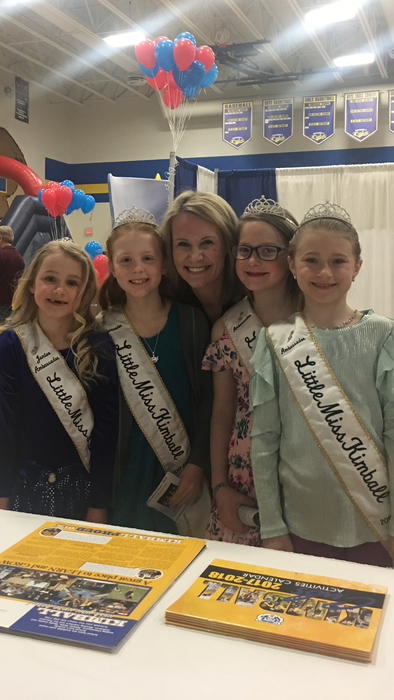 Kimball Community Educaiton Girls Tumbling class starts Monday, April 9. The location has been moved to the Kimball Community Education Center.
Community Expo this weekend at Kimball High School. 8:30 am-12:30 pm. Test drive fundraiser during the Expo for Kimball Elementary School hosted by AM Maus and Son.

Encouraging words fill the hallways cheering on our 3-5 graders to do their best on the MCA's!