JH Activity Night: Sponsored by Spanish Club and Arts Club. Friday, May 10, 7:30-10:30p, $5, concessions available for purchase. Volleyball and Dodgeball. Kimball High School Gyms. Grades 6-9.


JH Baseball, JH Softball and Track 7-12 will be cancelled for today, Wed., May 8. All other sports will have practice indoors.

Grade 4-6 concert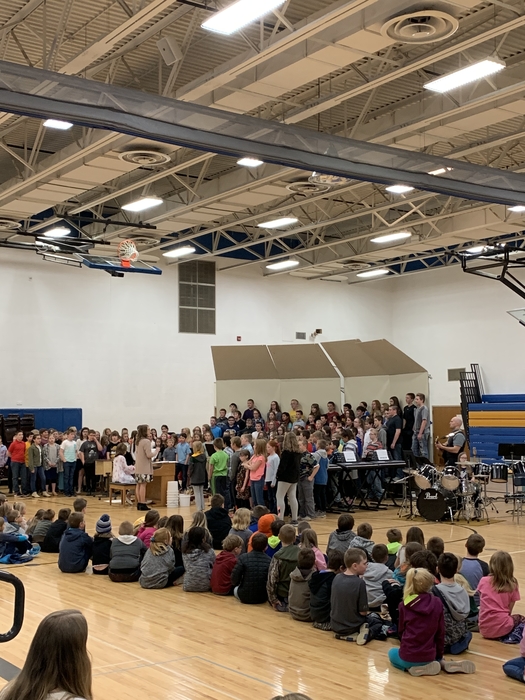 General music final song at this mornings grade 4-6 concert. "Lean On Me".

Cub artists do well at competition in NLS. They compiled 7 superiors and 9 excellents. Superiors- Stephanie Massmann Drawing, Matthew Loch Sculpture, Charlie Meyer Craft, Charlie Meyer Craft, Se-Ri Parker Craft, Krystalyn Newman Ceramics, Sophia Schlueter 2D Mixed Media. Excellents- Stephanie Massmann Sculpture, Stephanie Massmann Sculpture, Ariel Salo Drawing, Ariel Salo Sculpture, Justine Miller Painting, Jacob Beehler Sculpture, Mitchel Loehrer Video, Leanne Hendrickson Ceramics, Sophia Schlueter 2D Mixed Media.

Aaron Schwenzfeier speaking to athletes today about summer strength and conditioning program offered 3 days a week. Students received handouts today and information is available through community education.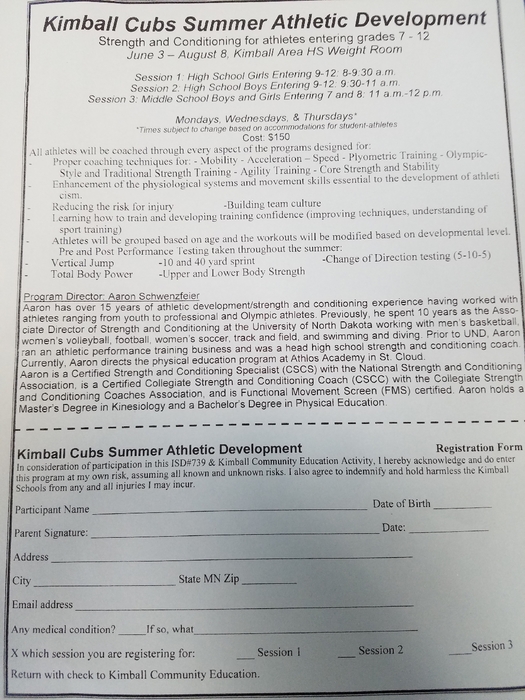 I am so proud to announce that Bailee recieved 2nd in preparedpublic speaking at state convention!!

All Games/Meets are cancelled for today, Tues., April 30. JH Softball will be the only team practicing tonight in the gym, all other practices are cancelled.
Listening our keynote speaker Mike Schultz. Our own home town hero. Listen in at Youtube.com/MinnesotaFFA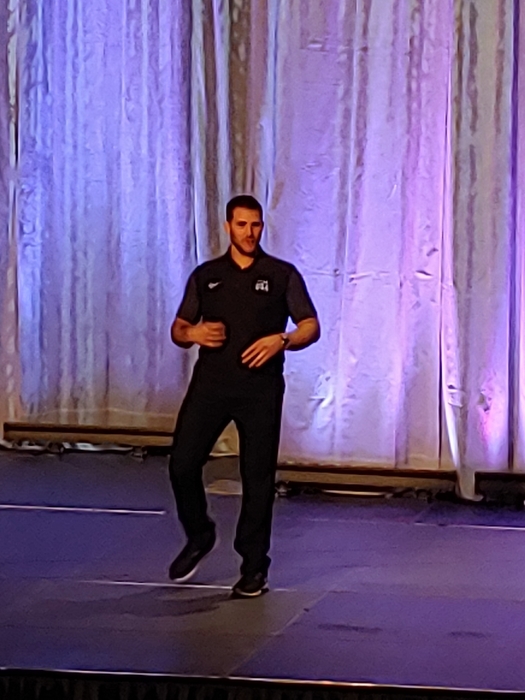 Bailee Schiefelbein is a finalist in prepared public speaking. Join us in wishing her luck as she competes for a 1st place trip to nationals!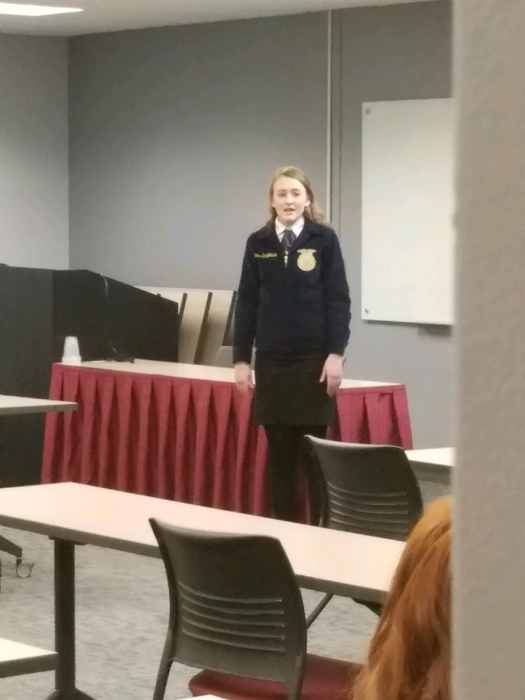 Excited to be listening to Athena, Riley, and Jackie in the state FFA band and choir concert! Join us at Youtube.com/MinnesotaFFA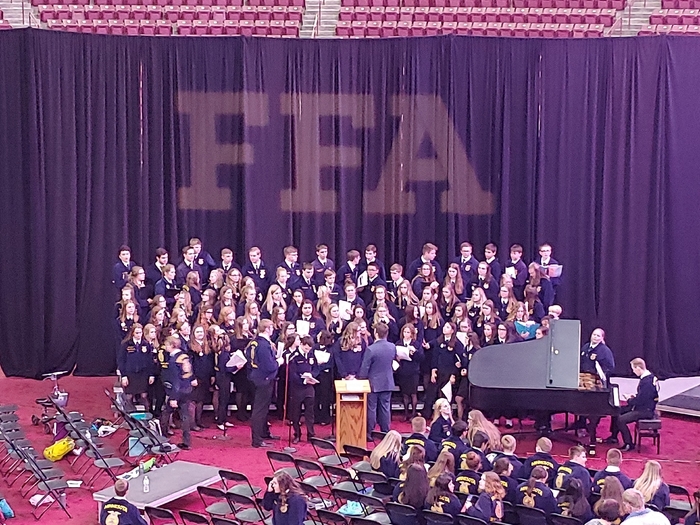 Congratulations to our Students of Excellence, honored at a banquet on April 24. L to R: Julia Zipoy, Amaya Lyrek, Zach Schiefelbein, and Erin O'Brien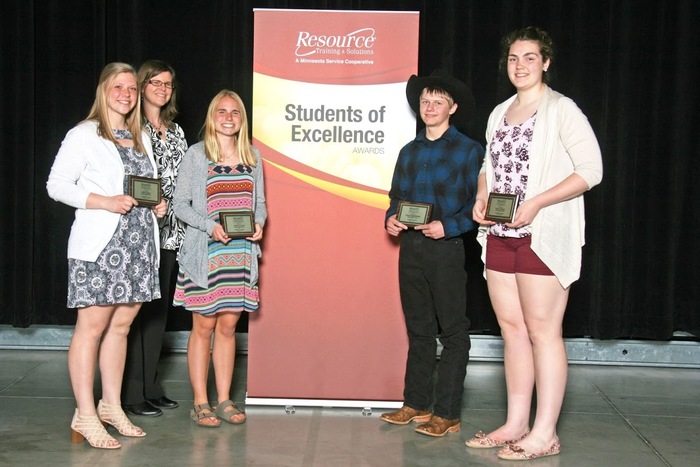 Dance for Grades 6-8. Friday, April 26. 7:30-10:30p in HS Cafetorium. Cost: $5. Proceeds go towards Arts Club and Spanish Club. Concessions will be available for purchase!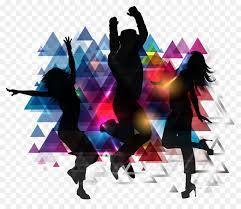 Baseball hosting EVW tonight down 1 to 0 in first inning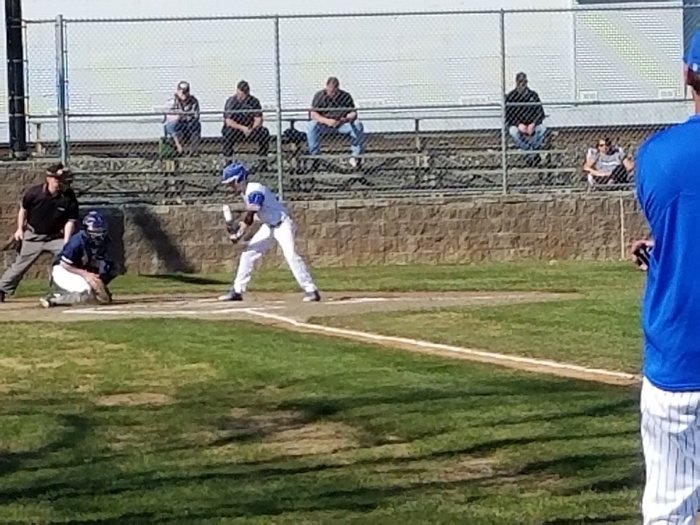 Kimball Cubs Socks available in the HS Office, $15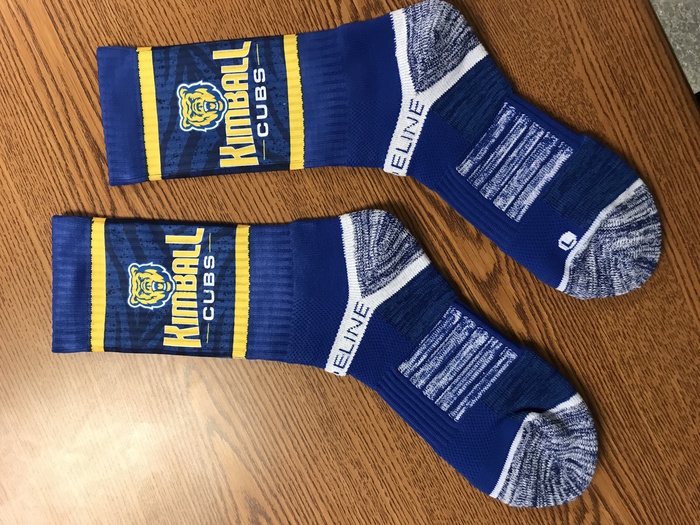 Community Education Babysitting BLAST, Planting a Pollinator Garden and School of Fish are still taking registrations. Check the school web site for details or call Cathy at Community Education, #398-7700 x 1112.

Congratulations Rachel Utecht, CMC Athlete for April 8-12. Rachel was 6 for 11 last week with a double and 2 pitching wins.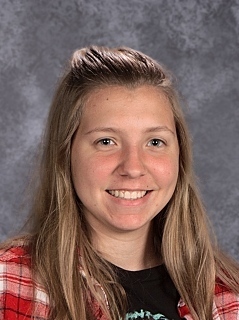 Anyone that is in need of football cleats contact coach Benson. $10 black and yellow sizes 9-15


Monday April 15 no golf practice. No junior high baseball or junior high softball practice.